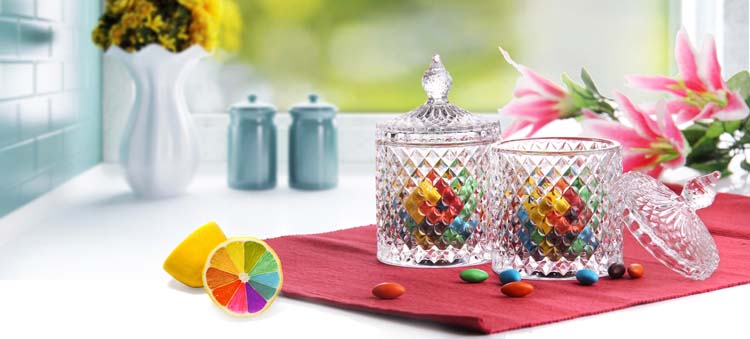 Details
● Its convenient size does not take up too much counter space, but still can hold a lot of food
● When your candy is displayed in this beautiful glass candy jar, your candy is sweeter. These covered cans are a perfect display of your colorful candies, flowers and family treasures, or an amazing display. They are proud of the elegance and delicacy of glass.
● It will add elegance and sophistication
● GB1845XMG is 3 inches high and 5.7 inches wide, and the wholesale import price is very cheap. Buy these gorgeous glass candy Jars in GarboGLass.
● The packaging design is unique and sturdy. Elegant shape, beautifully packaged, can be used as a gift for gifts to friends and family.
● In order to keep your food fresh, we offer a nice lid. Once you store them in this closed dish, you can enjoy the hygienic food.
● It can hold candy, chocolate, biscuits and sweets, fruit and more. This product can also be used to store nuts and dried fruits. It can even double as a bowl
● Perfect wedding decor, home, and garden decor.
● These Jars are good for storing cookies, baked goods, flour, sugar, corks, cotton balls, and your favorite foods and snacks, and much more.
● This is useful, practical, and beautiful. This is a perfect size to accommodate cookies and small pastries and keep it on the kitchen counter or on the dining table.
New Design Glass Candy Pot Sweet Jar With Lid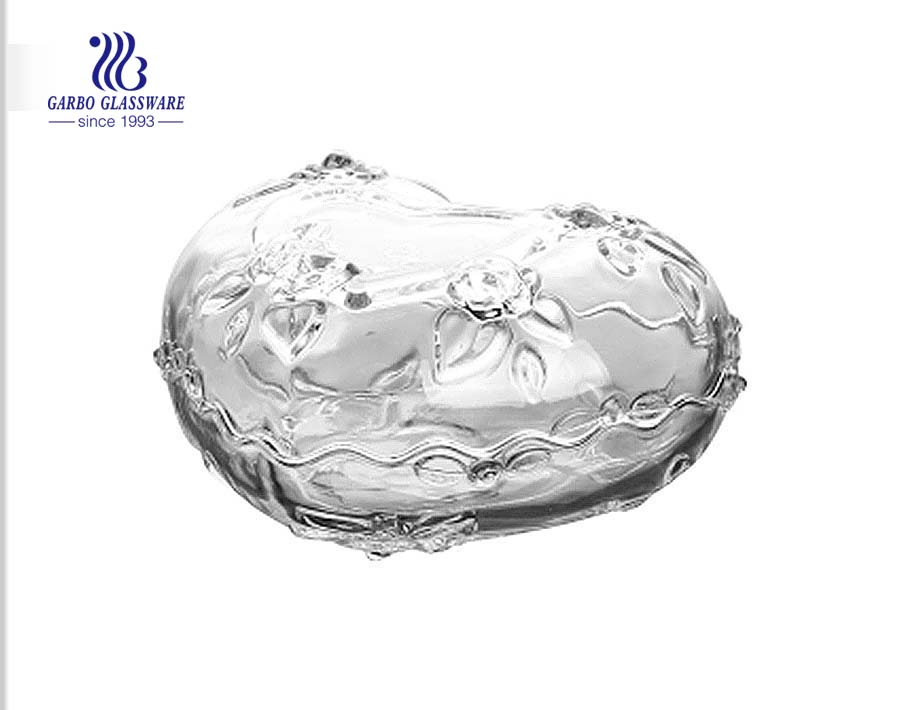 Production Process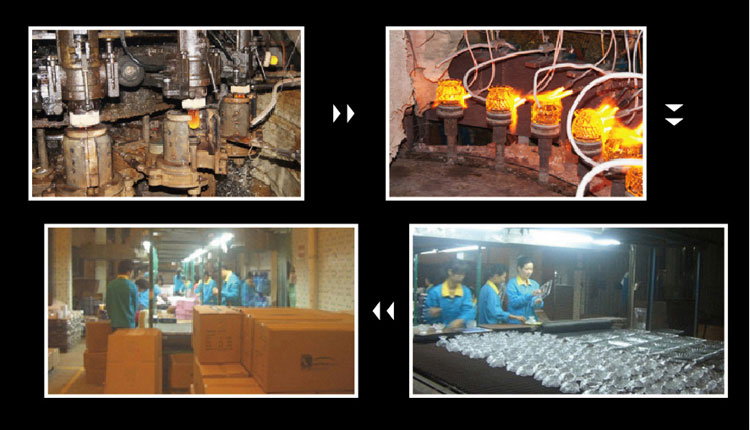 OEM&ODM