Pulished on Dec. 11, 2020
Do you ever use a glass dispenser with a tap with a steel lid? When you want a big volume container to hold the water juice wine whiskey beer or beverage? Today, I will introduce why to use a juice dispenser? How does it working? Besides, let you check our company hot sale beverage dispenser.
Why use a juice dispenser with a tap?
When you hang out, you may see some shop showing a big jar behind the door, and there is wine or juice in the dispenser. Why they need so big a jar? Why they use a jar with a tap? The answer is easy because when there big capacity juice, it needs a big container to hold. When it is a tap, it is easy to pour out the water or juice.
How does the beverage dispenser with a tap working?
When we get a big dispenser with a tap, we should take out the cup, dispenser, tap, lid, then install them. Let them clear in the water. Pour in the water or juice. Turn on the tap, let the water pour out in the cup.
What is the garbo hot sale dispenser?
1. Double beverage juice dispensers with a tap with stainless steel hold, it is the classical design in the market. Show as the picture, there are orange, apple, strawberry in the jar. it can use in the shop, bar, etc. It is easy to open the lid because it is spiricle silver lids.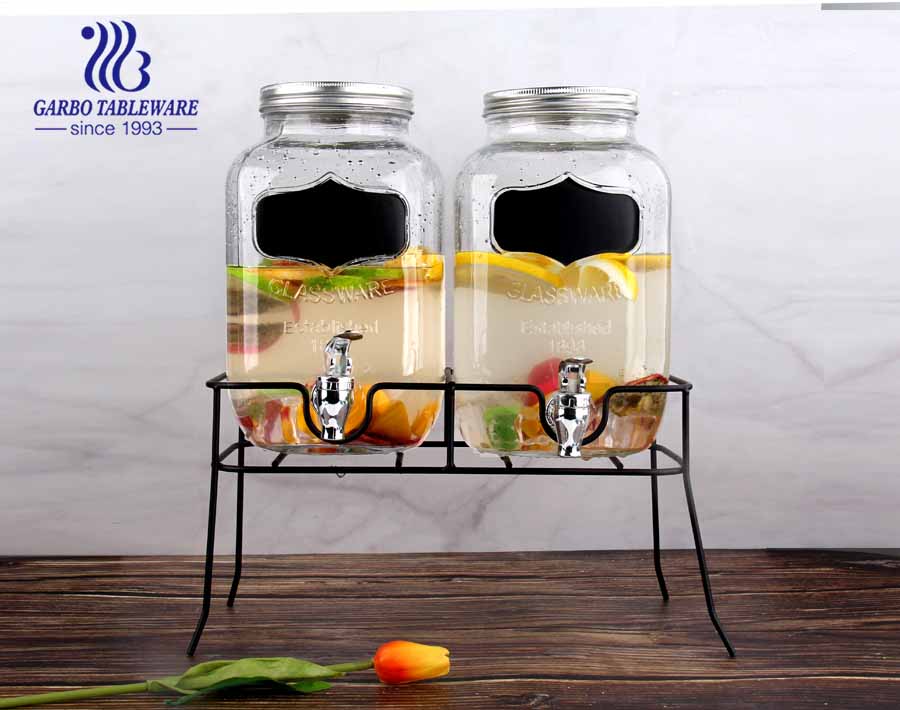 2.Champaign gold stainless steel holder with a plastic lid, with 6 mason jars, good looking. When pouring out the juice from the big jar dispenser, let the juice in the small mason jar, drinking by the plastic straw, it is good feeling when in the hot summer reason.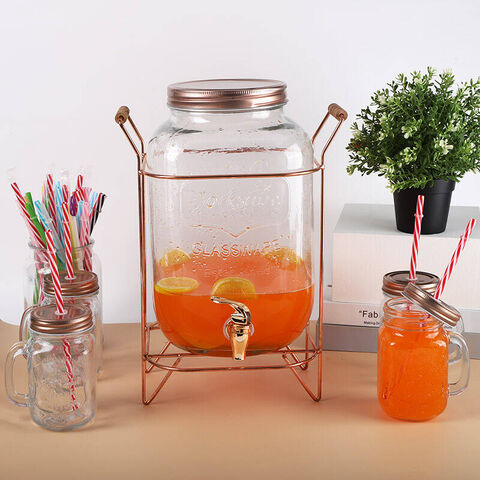 3.Check the below a belly pineapple design beverage dispenser with tap. Don't you think it is cute as a fruit? It looks like a big belly pineapple has a big volume to hold the juice. Check that cute lid, it looks like the head of the pineapple. Both the body and lid are glass material, it is an eco-friendly design to be a container.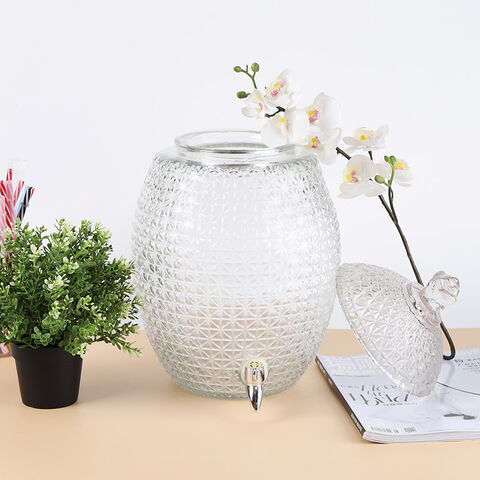 4.Check the below prickly pear green summer design, with 6 glass mason jars, with straw. Hold a cold water juice drinking in the dry desert, I think I want to buy in my home now.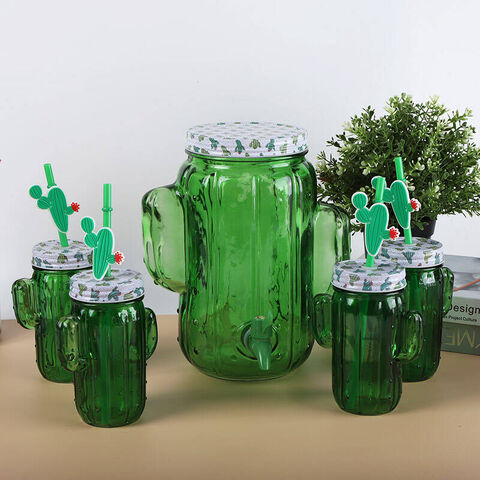 Besides the above, we have much good design dispenser set, welcome to check in our website or contact us to get the newest hot sale design.