Pulished on Mar. 26, 2021
As you know, until March 2021, our glassware designs team is now expanded into a 15 people group, which means that we have the ability to make more innovations on no matter product shape and models, pattern designs, or processing decal designs and effective graphics. So we also put a lot of effects into designing the decal designs, especially the decal designs for the increasingly popular opal glassware products in black and white. In order to offer more choices to customers, we now made these designs by collections, like trees, flowers, fish, etc. And extend the elements into one collection with many extended designs. Here I will introduce you to some of the opal glass decal collections based on element groups.
Geometric Design
The geometric design is a kind of very special design. The designs look very simple mixing with different geometric shapes and different colors. But actually, to make the total effect looks beautiful and nice, this required a designer's ability of experienced skill and high concentration in designing. It's very uneasy to make the shapes combining together without a sense of violation.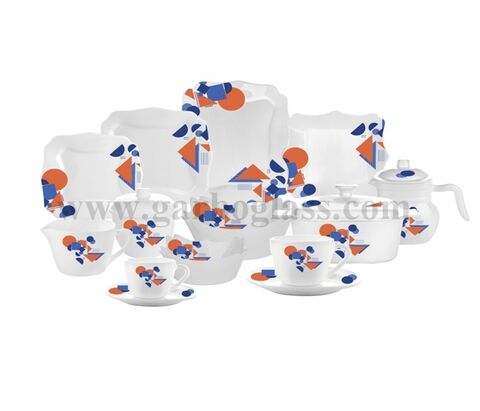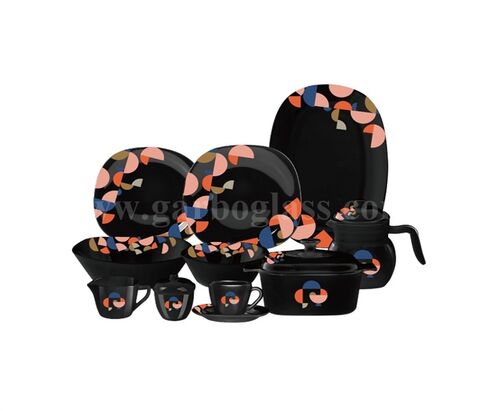 Undersea Design
Maybe many people watched the Undersea Documentary, which shows you a blue undersea world with different kinds of fishes, sea stars, seaweeds, and many other special sea creatures. So with the experience of watching these undersea documentaries, a very good idea came to our designer's mind, who designed below undersea design decals. She thinks, to make the sea element design on the opal glass plate may be a very good test. You can see these designs look really nice.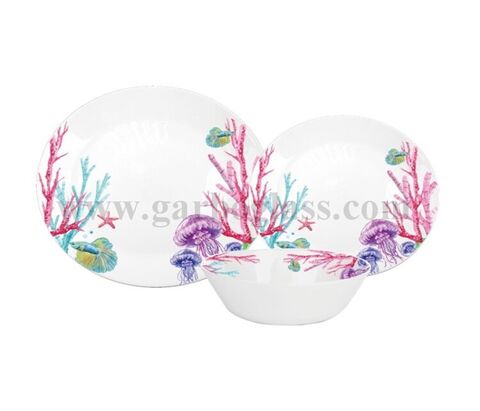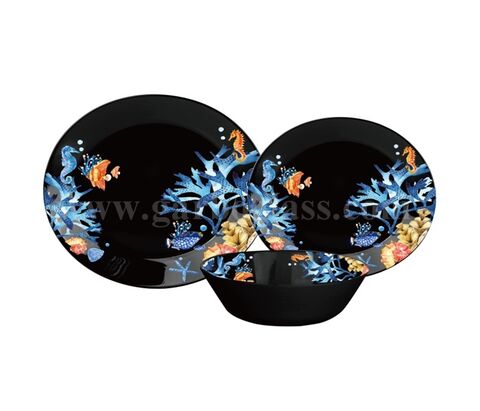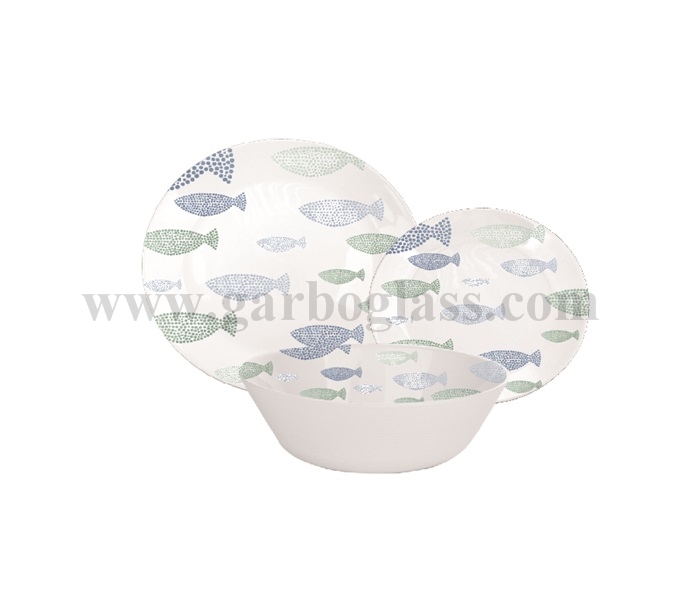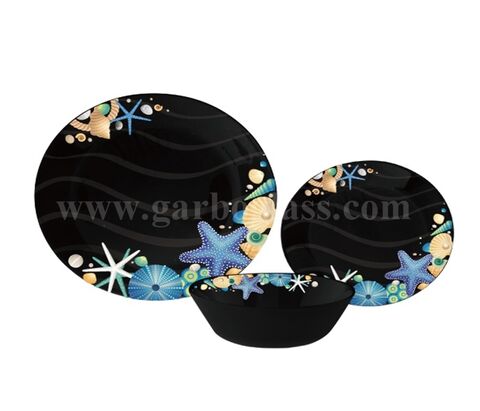 Vintage Apricot Color
You can find one common point on these designs, yes, they are all in apricot color, which is very gentle and retro. This color is called apricot yellow, and some people call it to goose yellow because it is the color of the newly born goose. The simple apricot pattern design covers the black opal glass. Many Indian customers like it very much. This combination is very popular in the Indian market. In the case of the decals, some are simple leaf patterns, and some are retro lace patterns, very in the style of the Renaissance.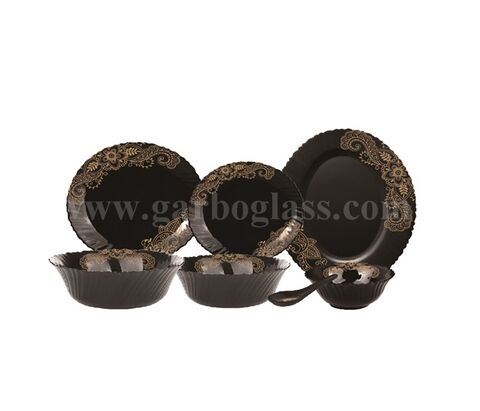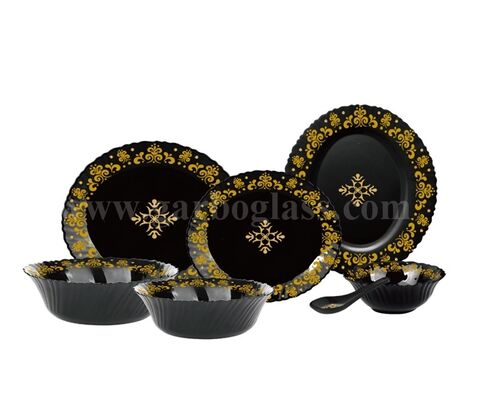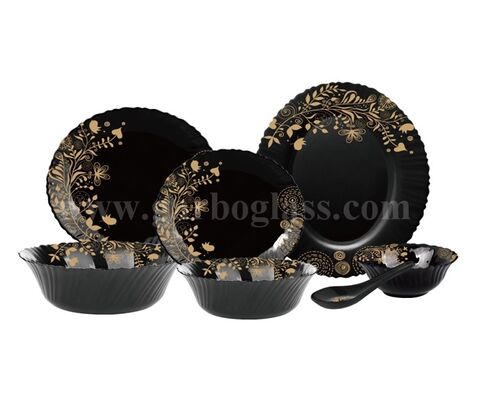 Wild Fruit Design
This is a fruit series. You can see all kinds of fruits and leaves, raspberries, mulberries, hawthorns, etc. decorated together, very cute and beautiful. You can choose partial decals, one decal, or one large and one small, two decals, or you can make full decals, they look and feel different. In short, their fresh and natural-looking style is liked by many consumers.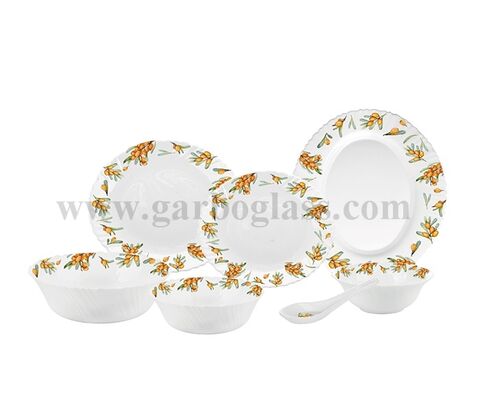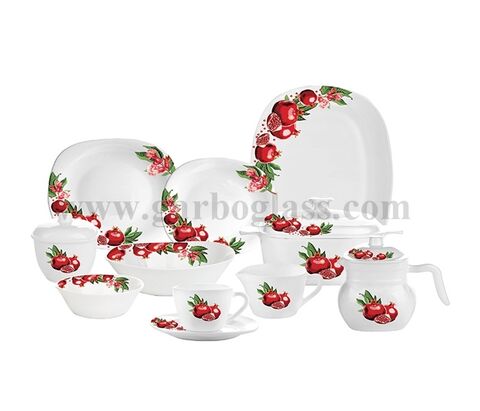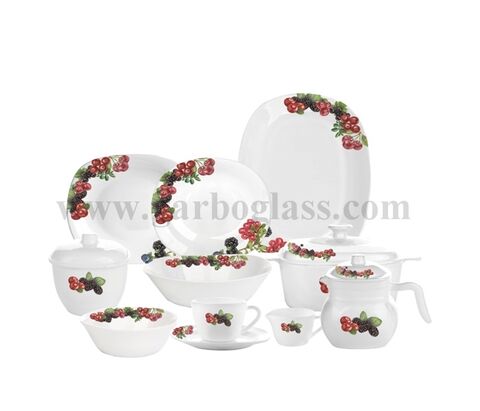 Plants Design
If to say what is the most popular decal design on opal glassware? It must be the flowers and leaves designs. This series is most popular now and then. Because the designs are very furious and colorful. And the plant design can show many different styles according to the plant itself, some look fresh, some look high-end, especially the red and blue roses.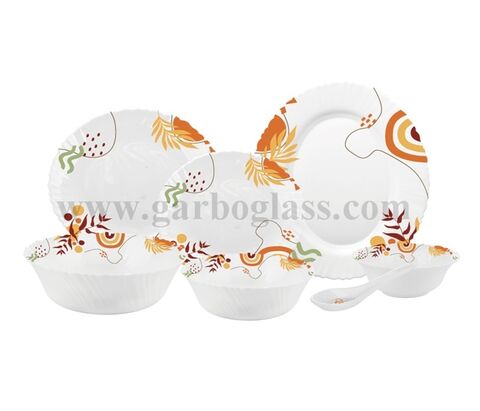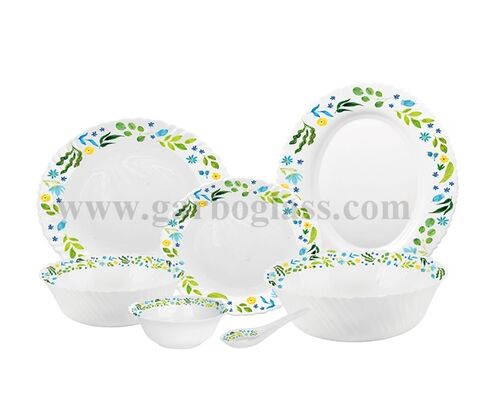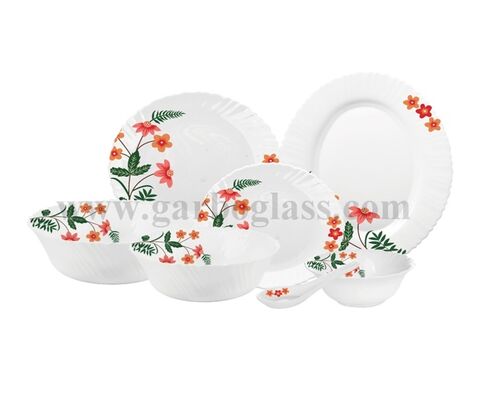 Which one is your favorite design? The above pictures are some of the designs, if you would like to see more designs, please contact our sales team, send us an email or call us are both welcome! tact our sales team, send us an email or call us are both welcome!