Pulished on Jul. 05, 2019
to buy a product and when it comes to ensuring fast and accurate wholesale delivery service, the appropriate programmed tools is the code upon which Garbo Glassware operates on.
Today Glassware is widely-used in our daily life. Almost everyone use glassware every day, such that young people like to use glass stemware in bar, housewife like to use glass plate or glass bowl to contain delicious food while staff like to use glass mug to drink tea at office. Using glassware is seen everywhere. So buying a quality product that has a good shelf-life is one key factor one should consider. Currently the latest craze is Garbo Glassware products which are mostly used by everyone in China and the globe.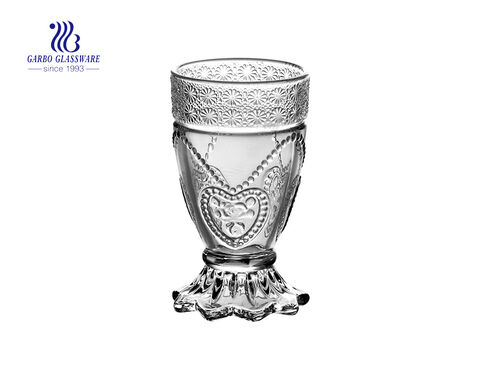 Having renovated the modern world of glassware, Garbo Glassware is the industry-leader in making quality and durable glassware products with beautiful designs. In a recent press release statement from the CEO of Garbo Glassware he said "Garbo Glassware will continue to be the leading industry-leader in glassware prodcution and when it comes to manufacturing standard glassware products the appropriate tools and practice is where we draw our strength from. Garbo Glassware is the future and just the tip of the iceberg to what the future holds for us all. We are here to always provide our clients with the best products at an affordable price".
Garbo Glassware offer only the finest glassware products crafted to bring you unsurpassed quality in designs and patterns. Whether Garbo Glassware is your hobby or your passion, they have the right glassware supplies for you. Each product from Garbo Glassware has an intrinsic characteristic that is peculiar to them, a well customization of all products by using furnace design pattern with combination of superior colours.
Their products are second to none a de facto of standard. With a variety of beautiful shapes, textures, and different colors, the possibilities for making a glassware unique is endless with Garbo Glassware. This is a great way to integrate your own personal style into the permanent design of your desire or choice.