Pulished on Mar. 31, 2021
What kind of cup will you use for water or juice or any liquid you wanna drink? There will be plastic cups, ceramic cups, glass cups, stainless steel cups, and so on. It is up to you. Different people have different choices.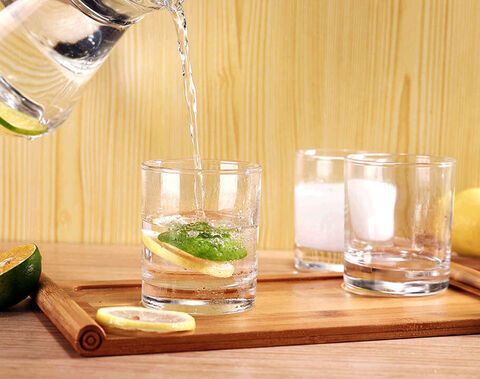 But the glass cup is recommended to you. Because glass is considered to be the most healthy material for food. For the clear glass cup or solid color glass cup(which means the color is melted in the raw material of the glass, which will not absorb by your drinks), they can pass any food safety test.
Because the surface of the glass cup is very smooth and not allow the bacteria to grow easily. For the ceramic, there are pores on the surface of the ceramic cups, so the bacterial may grow easily.
And for the plastic cups, they can not withstand the high temperature, if you do like that it will not be broken easily, then it is not a bad choice. And so do the stainless steel cup, do not worry to be broken.
However, you may worry that the glass cup will be broken when put boiled water in it and the ceramic cup not. There is another option of the glass cup for you, a double wall glass cup, which is heat resistant and insulation.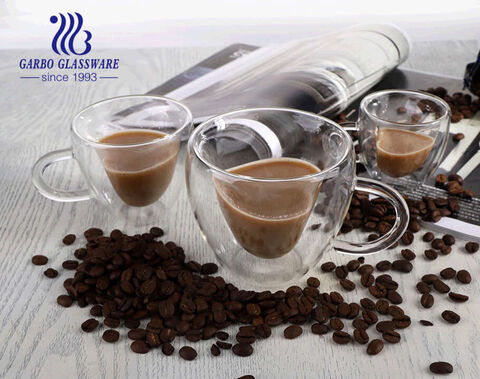 As we all know, glass is fragile, but we can do some Physical processing on it to make it tempered. Then it will not easy to be broken when falling down sometimes.
And there are different choices to make a design on the glass cups to show the special design on it. So the glass cup will be a bad choice.
If you wanna know more about the glass cups or any other glassware, welcome to contact us.
Email:[email protected]
WeChat/Whatsapp:008613544475609