Pulished on Sep. 14, 2023
Garbo 2023 Best Selling Soda-lime Glassware Series
Garbo, as a professional and leading glassware supplier in China, we have many various daily household use glassware. In this passage, let's explore one of our best selling glassware series, which stands as a testament to craftsmanship, innovation, and timeless design. This collection encapsulates the essence of quality and elegance, taking your dining experience to new heights. We are delighted to introduce you to this extraordinary collection, highlighting their exquisite collection of glasses and bowls.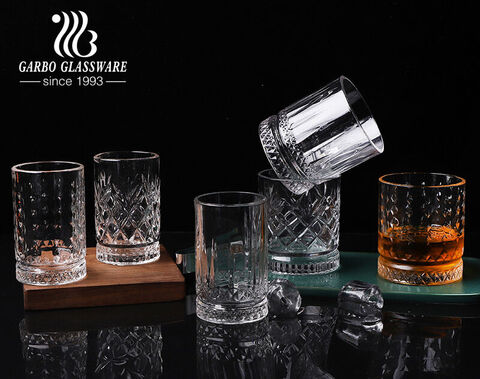 Glass Cup Series: 3-Mixing Mold Design
At the heart of the Garbo 2023 series is the remarkable glass cup collection, meticulously crafted with a unique 3-mixing mold design. For the mixing mold glassware, customers can mix 3 designs into one container, more options than the single mold glassware. For this glass cup series, we have the cups of different capacities, which are 5oz, 7oz, 13oz and 16oz.
5oz Glass Cup:
With its compact size, it's perfect for serving shots, spirits, or small cocktails. The 3-mixing mold design ensures a comfortable grip and a touch of sophistication, making it a delightful addition to your barware collection. Whether you're hosting a party or enjoying a nightcap, this glass cup is your perfect companion.
7oz Glass Cup:
When it comes to enjoying your favorite beverages, size matters. This collection of 7oz tumblers strikes the perfect balance between elegance and functionality. Its versatile design makes it perfect for serving everything from water to juice. Well crafted and exuding sophistication, this glass is perfect for a any occasions.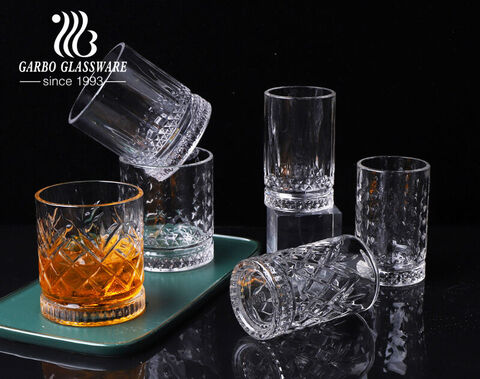 13oz Glass Cup:
Elevate your drinking experience with the 13oz glass cup.Its spacious capacity is perfect for enjoying a variety of drinks from cocktails to mocktails. The 3-mixing mold mold design not only adds a unique texture to the glass, but also enhances your grip. Whether you're toasting a special occasion or relaxing with a refreshing drink, this mug is designed to impress.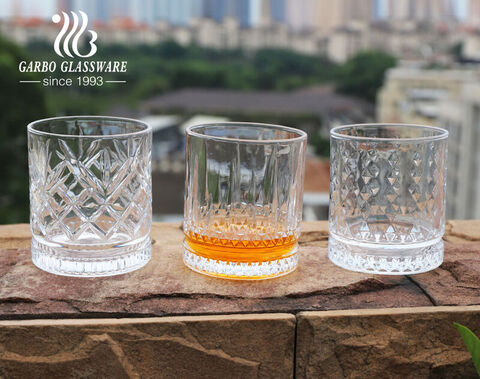 16oz Glass Cup:
For those who appreciate a larger serving, the 16oz glass cup in the Garbo 2023 series is an excellent choice. This highball shape glass tumbler is very popular among the world. Its size makes it suitable for a variety of drinks, such as beer, iced tea, or soda. The 3-mixing mold design, combined with its solid construction, ensures durability and elegance. This glass cup is a versatile addition to your glassware collection, ready to elevate any beverage experience.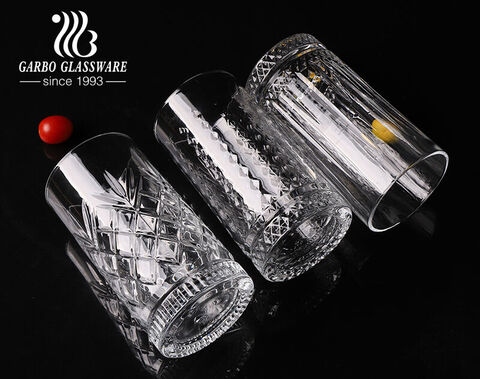 Glass Bowl Series
In addition to the glass cup collection, the Garbo 2023 series also includes a range of glass bowls designed to enhance your dining experience. Crafted with the same dedication to quality and style, these glass bowls are versatile and practical.
3oz Glass Bowl:
The 3oz glass bowl is perfect for serving small portions of appetizers, condiments, or desserts. Its petite size and simple yet elegant design make it a versatile addition to your table setting. Whether you're hosting a formal dinner party or a casual gathering, this glass bowl adds a touch of refinement to your presentation.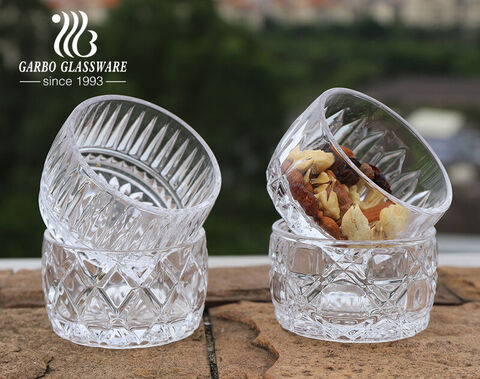 16oz Glass Bowl:
When it comes to serving salads, soups, or large appetizers, the 16-ounce glass bowl is your go-to. Its spacious design provides ample room for your culinary creations while letting the vibrant colors and textures of your dishes shine. This glass bowl is designed for everyday use as well as special occasions, making it a valuable addition to your kitchen.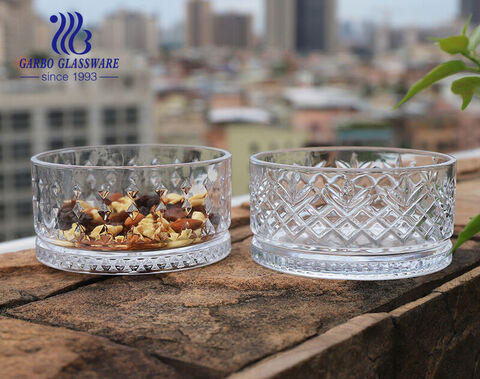 220ml Glass Bowl:
The 220ml glass bowl offers the perfect balance between size and versatility. Whether you're serving sides, sauces, or single-serve desserts, this bowl provides the ideal capacity. Its sleek and modern design complements a variety of table settings, ensuring your culinary creations are presented in style.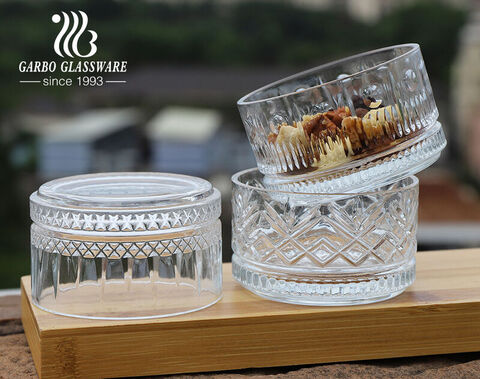 For the glass bowl series, we also offer the glass bowl with bamboo lid and with tray, which is perfect as the kitchen storage glassware. Customers can choose to purchase the exact glass bowls based on their purchasing need.
This glassware series is very popular and we have exported more than 100 containers to our customers. Some customers can place orders for 10-20containers at a time and continue to repeat the orders regularly. Customers from many different regions have placed orders, such as Turkey, the United States, Bulgaria, Dubai, etc. This glassware series is really hot selling all around the world. Each piece in this collection is meticulously crafted to deliver unparalleled quality, durability, and aesthetics. Elevate your dining and beverage experiences with this exceptional series, where innovation and tradition converge to create glassware that stands the test of time.