Pulished on Jul. 23, 2021
Dear you, it's been a long time. How are you doing recently? Hope everyone is well. Today I want to introduce to you some of the latest and special whiskey glasses. First of all, in accordance with the usual practice, you can take a look at the following promotion picture first.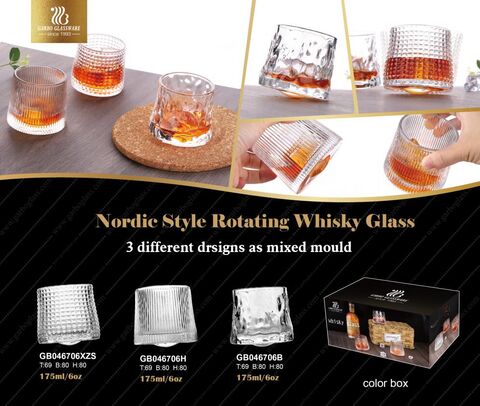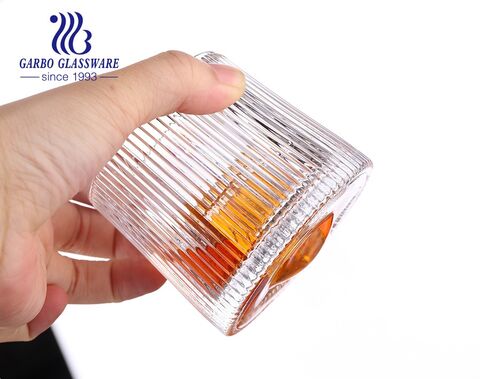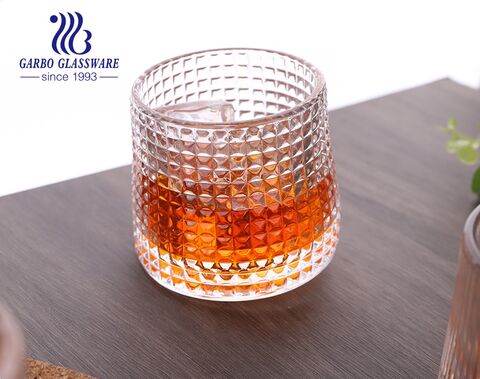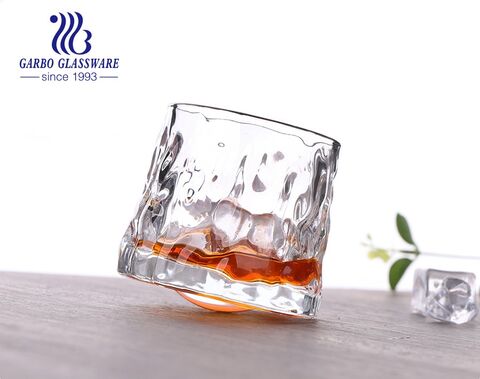 Glassware new design
How about it? Do you like such a novel design? I believe you must have noticed the novelty of this glass. That's right, it's his bottom. It is not flat at the bottom like ordinary water cups, but it is protruding. Seeing such a design, you will definitely think for the first time, if you use this cup to drink, don't you have to hold it in your hand and not put it on the table? If you think so, you are wrong. It really cannot be placed on the table as smoothly as an ordinary water cup, but you don't have to worry about it falling over on the table. Everyone knows the tumbler, right, the bottom of the tumbler is also uneven, but it won't fall. The design of this whiskey glass is similar to a tumbler. It does not pour on the table and can even be rotated.
It is an interesting cup that allows you to relax. Place it on the table and touch the glass with your hand. It will tilt and rotate around the center. When you lift the glass and look out through the bottom of the glass, it becomes a magnifying glass.
Lead-free thick glass material
This cup is made of lead-free thick glass material, non-toxic and odorless, safer to use, and will accompany your life for a long time. The thick wall is durable, and the hand feels full of weight. The sturdy and durable material meets the needs of urban defense against hot and cold drinks. The crystal clear cup body, irregular but clear texture design, beautiful, practical and texture. The bottom of the cup is supported by a downward-protruding hemisphere, which can grasp the tabletop more firmly without turning over. A variety of textures are available for you to choose from.
Just listen to my introduction of this cup, I think you can feel how wonderful it is and how design it is. I think if you are a wine lover, you must want to own it. If you are specialized in making wine utensils, you must also want to recommend to your customers so that they have such a perfect wine glass. What are you waiting for? Come and consult us for more whisky glass cup information.