Pulished on May. 29, 2019
Many people nowadays would like to carry their own food to the office for convenient working-day lunch, but some people just simply microwave heat their food container directly without identifying the material of it, which is not proper at all, as it may cause toxic substance to human beings as a consequence of using a wrong food container.What is the safest microwave food container then? Nothing else could be matching the concern above than a glass food container.
Tips 1: 2PCs/3Pcs set of glass food container. For example, we've got 320ml/520ml/800ml food containers set, we could use 2 of them, or 3 all, which is likely recommended to the male who need more food during lunch time, by using 1 for main food and 1/2 for soup or fruits. But above all, you've got to buy the heat resistant pyrex glass food container before you plan to heat it by domestic appliance.You should always remember not to heat its plastic lid though they say their plastic lid is safe with heating,or a wooden/bamboo lid like we recently launch for our glass food container, keep it away from heat.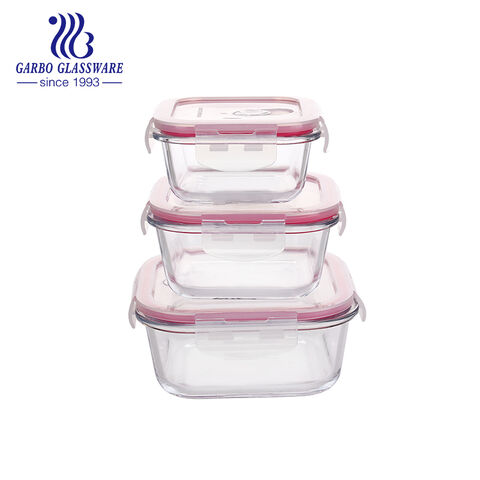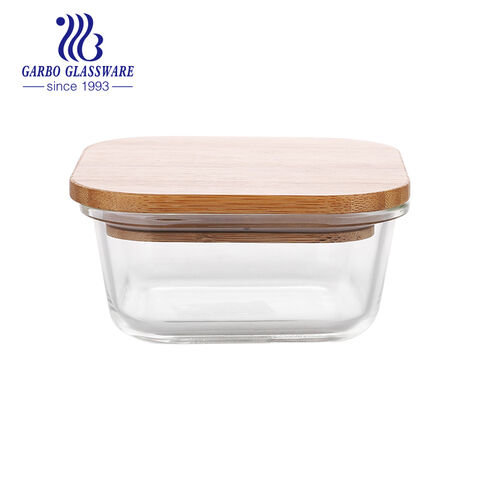 glass food container with wooden lid factory cheap price
Tips 2: 1200ML+ big size separated glass food container. We've got large volume versions that are more than 1.2L, and what is more attractive is that we built a glass wall in the middle of the food container to separate it to 2 parts, or we've got 2 walls to divide it to 3 parts. It is much better than using 2 or 3 food containers for different food, whilst we can reach what we want by just carrying 1 food container, to keep different food from being flavoured by each other.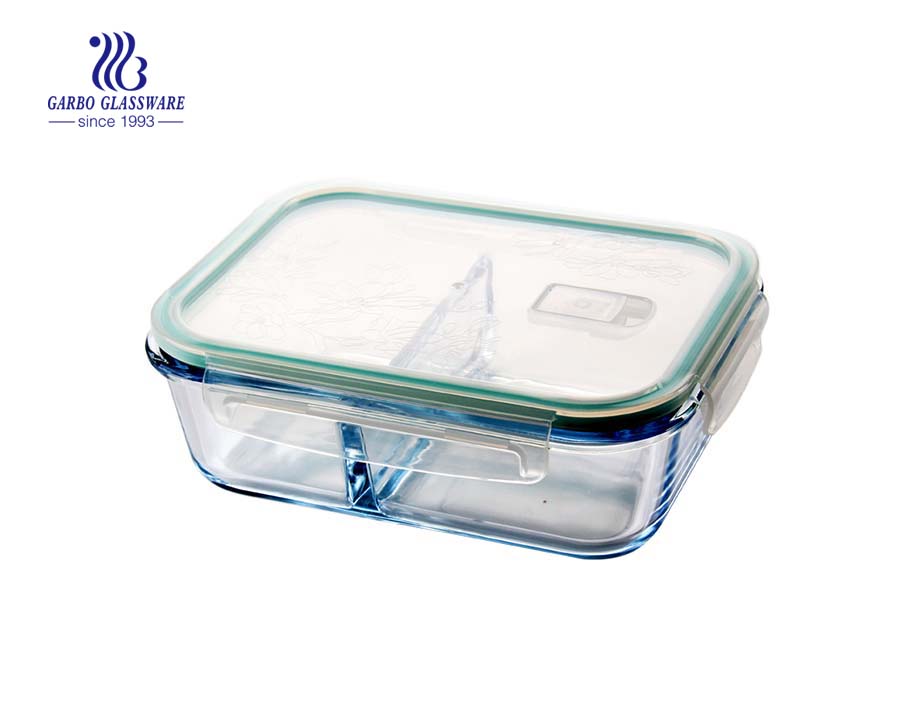 Pyrex 1.3L borosilicate glass food containers with divider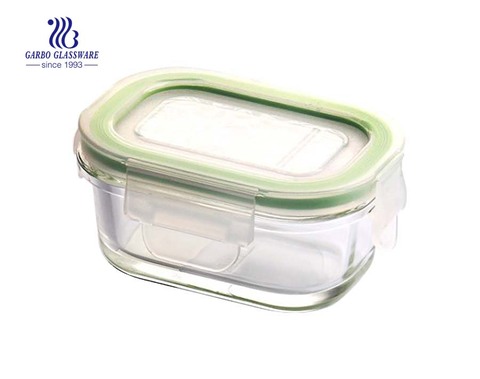 150ml small food glass containers with hole lid
Glassware is absolutely safe and eco-friendly to us, because it doesn't cause any harmful consequence when heated, and it is easy to clean, by comparing to plastic, stainless steel and ceramic products.