Pulished on Sep. 25, 2019
Nowadays, many people begin to drink wine, but some people always taste wine in ordinary cups because of feeling trouble. In foreign countries, wine tasting is very exquisite. When tasting red wine, the first thing is to choose high-quality wine crystal glass stemware. It is suitable for drinking red wine and it can display the glycol, aroma, elegant visual sense and taste of red wine perfectly. So how to choose high quality crystal wine glass stemware?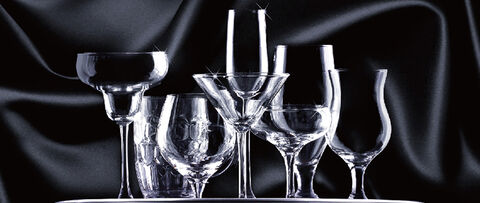 High quality crystal glass stemware
The crystal cup has two processes of handmade and machine blowing. Although the appearance is the same as that of the ordinary glass, the whole body is simple and has no decorative pattern, the crystal cup has a crystal clear and transparent texture and pure transparency. Therefore, the shape of crystal cup is elegant and smooth, round and light and the weight is light and pleasant. On the one hand, it has excellent beauty and touch. On the other hand, it can fully contact the wine and the air. The temperature, concentration, harmony, uniformity and richness are perfectly displayed, which allows the wine drinker to observe the color and clarity of the wine juice completely. , bubbles and gradual conditions.
Identify handmade alcoholic cups
Comparing with the manual cup, the machine cup is not refined in radian. If you touch the foot of the machine cup with your finger, you can feel a fine seam running straight from top to bottom. Of course, the simplest way to distinguish is that the price of the manual cup is far from that of the machine cup. The expensive one is the manual cup, and the cheaper one is the machine cup.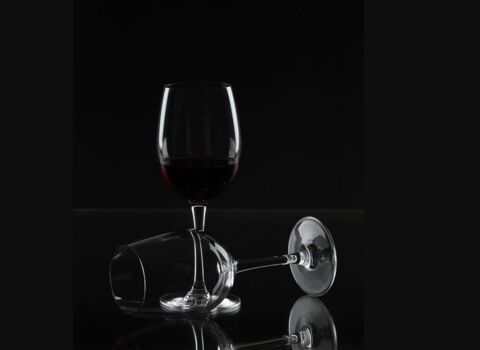 How to Choose Crystal Cup
The quality of the crystal wine cup with excellent material selection is pure, smooth and glittering and translucent, and the gas-liquid inclusions with star-like, cloud-like and flocculent distribution can not be seen as the standard. Well-made crystal wine cups are exquisite and delicate. They can not only fully display the external beauty of the shape, style and symmetry of crystal products, but also maximize the inner beauty of their crystal. Crystal wine cup must be polished with gold and steel sand in the process of processing. The polishing quality directly affects the price of crystal wine cup. Rough production will cause friction marks on the surface of crystal.