Pulished on Feb. 09, 2023
Now people are more and more environmentally friendly. Regarding what materials to choose, most people choose non -toxic and harmless, healthy and environmentally friendly Soda Lime Glass materials, and now it has set off a trend, so now we want to introduce you to everyone About our good -looking glass style this year.
This time I plan to introduce 5 styles to you, which is also the latest and most popular styles. The materials are divided into High Borosility and Soda Lime Glass materials. This kind of cups about High Borosility are relatively high -end, have a heat -resistant and cold -resistant properties, and can have a lot of change in shape at the same time. Therefore, most of the products introduced this year are High BOROSILICATE materials.
TOP 5: soda lime glass glassware set with colorful ion plaing and gold rim design.
this set is very suitable for wedding use, because the color ion plating design make the glass looks very attractive, and there have real golden rim on the wine glass and jug set.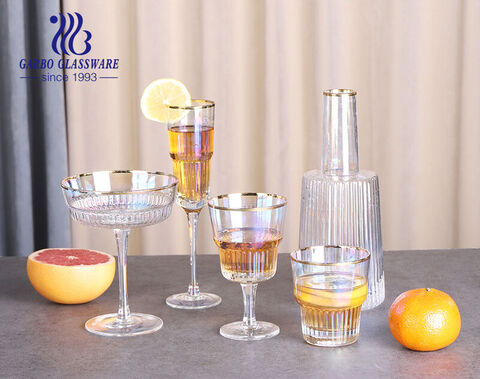 TOP 4: Amber color, grey color, colorful ion plating glass tea mug with gold rim, the design of the glass wall is irregular, is not flat but make the glass cup looks more special.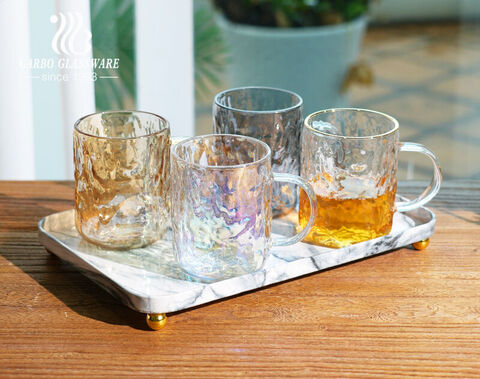 TOP 3: Mountain base high borosilicate glass mug, this glass is heat resistant and the highlight of the glass is when you pouring juice on the glass, the mountain base will looks very good-looking.
TOP 2: Handmade star shape design high borosilicate glass mug with color printing, because it is made by hand, so the shape we design it in star shape and to print some color on the base, it can do pink, blue , green, yellow color and so on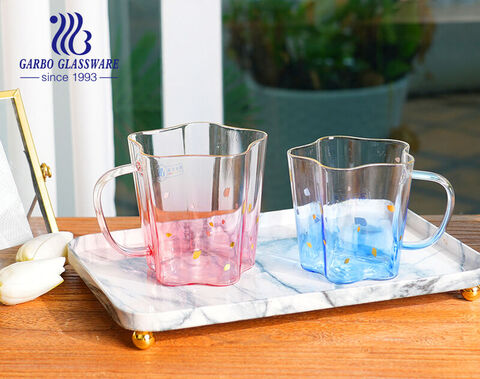 TOP 1: 3D animal design base glass coffee cup, this is the newest and most popular glass mug in 2023 because of the special and unique design, the middle of the 3D design all made by hand and it can do different pattern like characters, animals, plants whataver you want.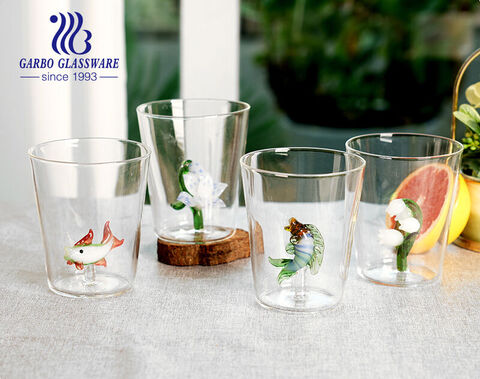 Above 5 types of glass cup is our topic, if any items meet you need please feel free to contact us.