Pulished on Oct. 16, 2020
As everyone knows, Garbo's beer mugs are very popular, so what magic is it that makes customers willing to purchase glass from Garbo?
First of all, there are many styles of Garbo beer mugs. For example, classic beer glasses and beer mugs, we have them all. There are also other cup types such as: dimpled, tankard, pint, weizen and nonic glass or even can glass.So our clients loved to buy from us.
Please refer to the picture below to understand the shape of our beer mug: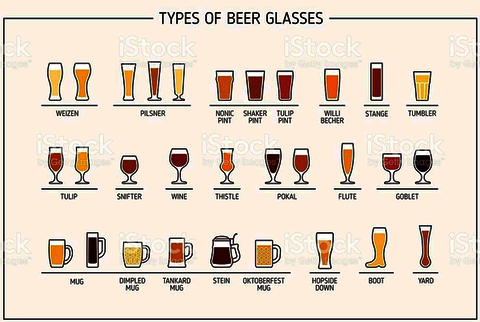 In addition, we can also provide different post-processing, whether it is decals, printing, or gilding or spraying and frosting, we can all provide. Even if you want to add a bell to the edge of the cup, we can do it. For South American markets such as Mexico and Brazil, or the African market, we can also provide them with hot-selling skull-shaped handle cups. Therefore, the diversity of selection of Garbo's cup shapes and post-processing methods is one of the reasons why many customers choose us.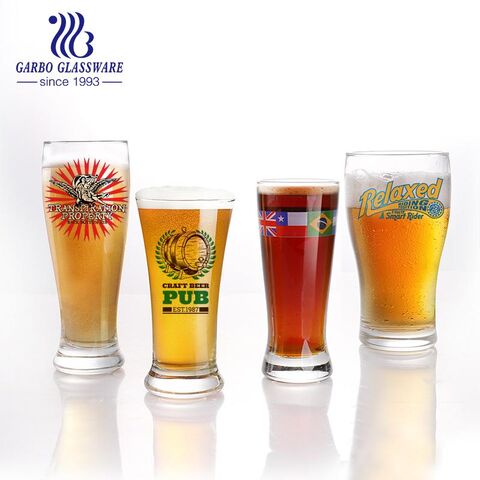 Finally, Garbo has a very big advantage: our moq can be relatively low. The moq of the general beer mug starts with 1 container, but Garbo provides low moq to our customers. Generally speaking, 1,000 pieces are also possible, and even lower is possible. This is mainly because Garbo's glasses are very popular, so we usually keep inventory. So even if you don't want a lot, don't worry too much about this issue.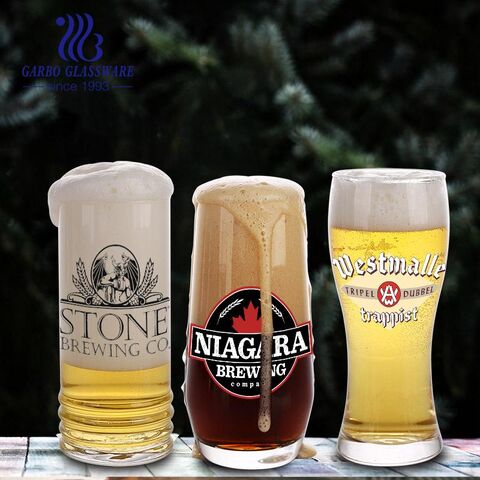 Regarding packaging, beer glasses are generally packed in a single color box or two color boxes, which is very suitable for opening gift shops or retailers and can be sold directly. Of course, we also have single or two brown boxes, which is a very good choice for wholesaler.