Pulished on Feb. 01, 2023
What

'

s the newest and the most competitive glass cup for 2023
Recently our marketing department in charge of collecting worldwide glassware sales trend and retailing data conducted a research about preference on new designs of glass coffee mug along with our designing team, Garbo Glassware decided to launch a brand new and exclusive mould artwork from the feedback provided by our clients who are engaged from household wholesale, chain supermarket and retailing business. It was the global economic depression that motivated us and our clients to elaborate a new strategy to the glassware market by focusing on fast moving consumer goods with mid-high end quality and extraordinary variety, but of course it has to be absolutely competitive on price.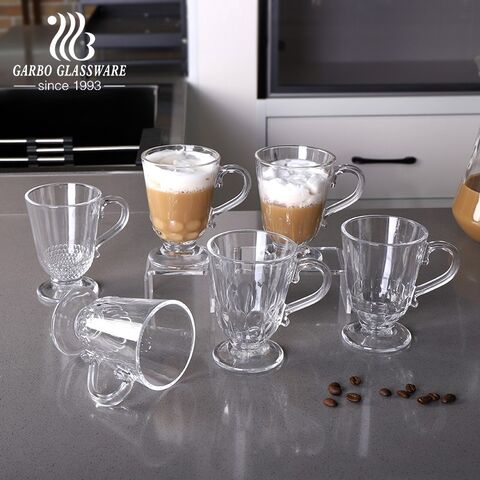 The first collection we'd like to introduce is our coffee glass mugs in capacity 190ml and 320ml, both of which come with 6 similar but different embossing designs at your option to order any 4 of each capacity as a batch of massive production in theory. However, most of our clients would love to mix as many as possible since our glass cup designs are attractive enough for every market related to our glassware department, or some of our clients are even excessively keen to order all designs and sizes we publish. Be that as it may, we are always patient to provide the best solution for everyone as our mission. Now it is a good time to offer this best chance for every client who has interest in this new product.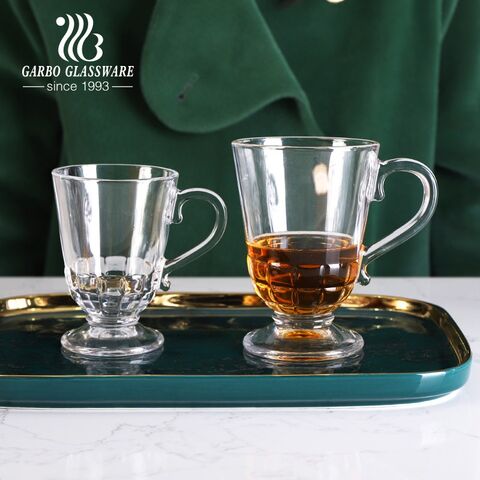 Our initial purpose to launch this new design was to help consumers save their money just as what we have been telling our colleagues, better glassware and better life. If you still remember the concept of a mixed mould for glassware, now we are exactly using the advantages from it. Glassware requires huge MOQ if you are not ordering from our in stock inventory, but MOQ of each glass mug design can be massively reduced to 1/4 if we use a mixed mould like this new product. Our clients will be happy as well because they are spending the same cost to obtain more designs, whilst Garbo Glassware will not have any extra cost at all but having more orders from those who can not afford huge MOQ. Currently we have got confirmed orders and potential orders ongoing for all designs from both sizes, by which the MOQ is narrowed down to 1/6 of each size and 1/12 if you are planning to order both the small and large.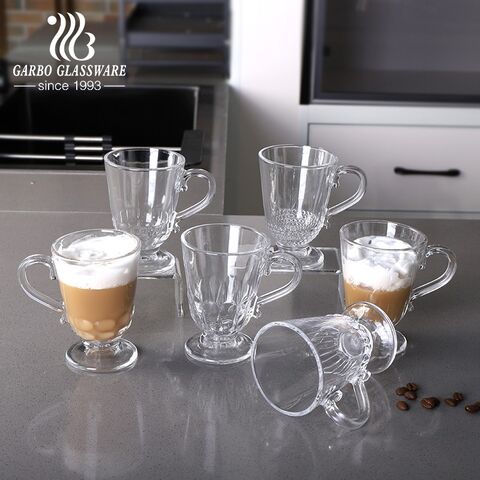 The glass mug itself can be seen as a derivative product from the classic Irish coffee mug, the new version is more versatile given the embossing designs. We still produce them with middle-high white transparency but the weight of glass has been reduced in order to ensure it affordable in the market, nevertheless polishing and final product quality still look great as the embossing part perfectly veils the shortage on weight. After more glass models such as bowls, plates and beer glasses may be launched based on these new designs as another trend of glassware fast moving consume goods.