Pulished on Jun. 13, 2020
People can't live without drinking water every day, and drinking water tools are essential tools for people to drink water. As people become more environmentally conscious, the requirements for drinking water tools are becoming higher and higher. In order to meet the needs of consumers, various drinking water tools have also appeared on the market.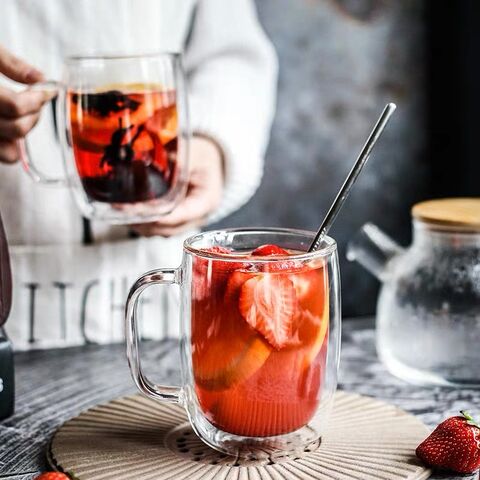 Which of the many drinking tools is better? World Health Organization research shows that a better drinking tool is a glass. It is lead-free, non-toxic, environmentally friendly, safer and healthier. Double-layer glass is popular in the market.
So, what are the benefits of using double glass?
1. Beautiful and practical.
Most double wall glasses are made of high-quality borosilicate crystal glass. The surface is smooth and comfortable, with high transparency, good abrasion resistance, acid resistance, no odor, and easy to clean, that is, beautiful and generous. Lead is non-toxic, safe, healthy and easy to use.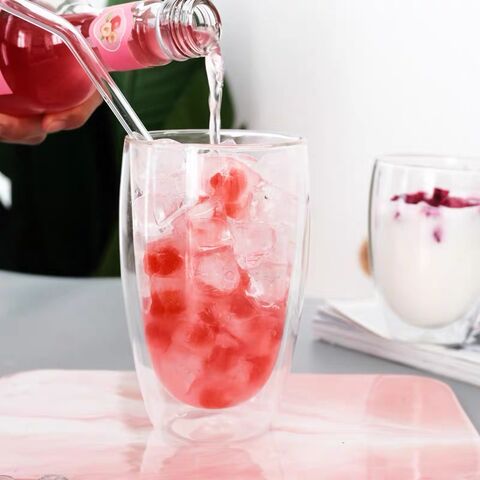 2. Insulation design.
The double wall glass has two layers of glass and a certain space in the middle. This design keeps the temperature of the liquid in the glass from being lost too quickly, and ensures that it will not be hot. The design is convenient for people to drink.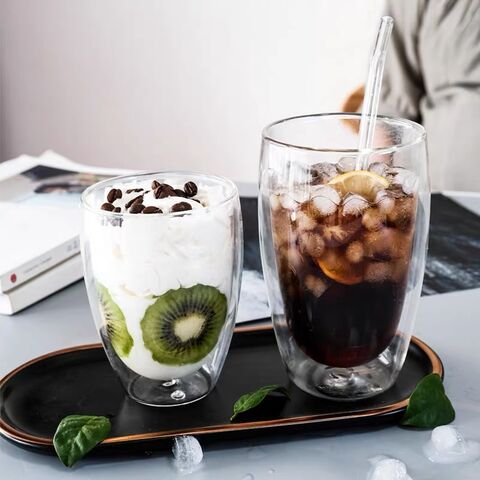 3. Resistance to temperature changes.
Thermal shock resistance gives you the ability to switch between freezing cold and boiling beverages in instants, this lightweight glass won't crack from extreme temperatures.
When an ordinary glass suddenly encounters boiling water, it can't withstand the sudden and dramatic temperature change, and it will burst. However, the double-layer glass is different. It is fired by a high-temperature process and can withstand an instant temperature difference of -20° to 150°. The temperature difference is adaptable to changes and is not prone to cracking.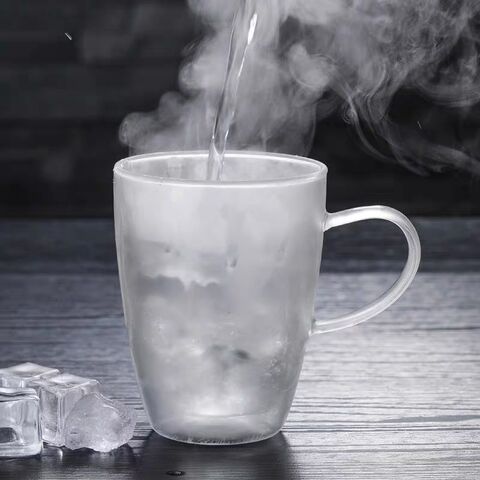 4. Leak-proof design.
There is a layer of sealing ring on the inside of the lid of the double wall glass, this design effectively prevents liquid leakage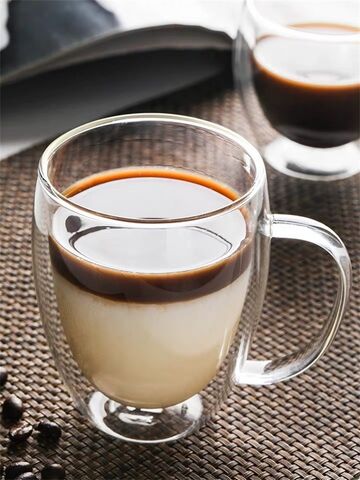 Why double wall glass cups are so popular in European market?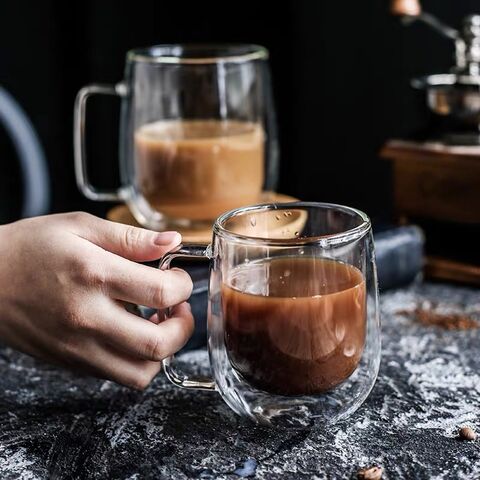 People from Europe are mostly like drinking coffee, tea. The double wall glass cup is the most suitable drinking tools for them.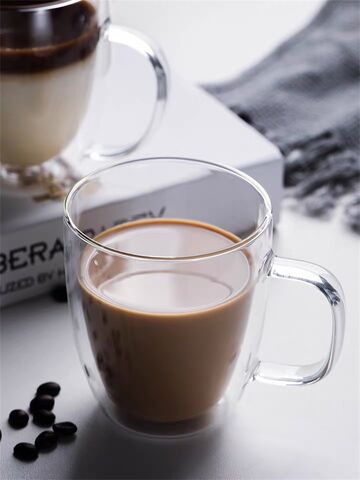 What's the uses for double wall glasses?
There are so many multiple uses - Suitable for any cafe, restaurant, pub and definitely to your own home. Can be used for Capucinno cups, Lungo cups, Macchiato, Latte, Espresso cups, Demitasse cups, Tea, Smoothie and Juice. Makes a fabulous gift for holidays, Christmas, housewarmings, or just for a coffee lover.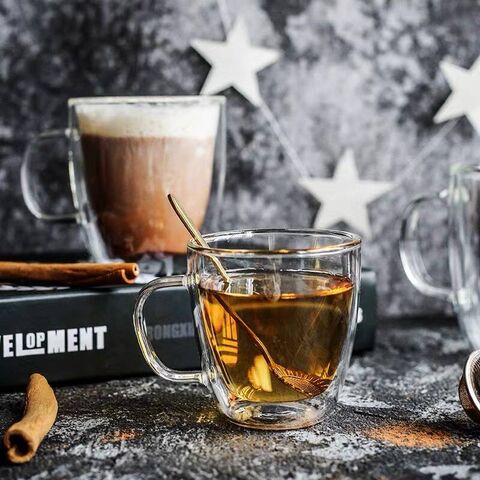 Above all, do you want to own one double wall cup for yourselves or family, friends?