Pulished on Dec. 28, 2018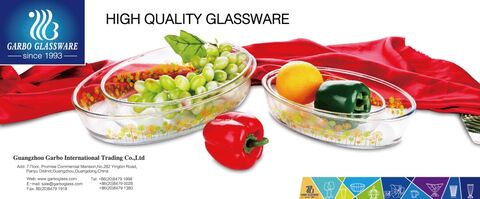 Have you ever think the glass baking ware usually clear and transparent? How can make them into specical, here is the best way is add you like designs!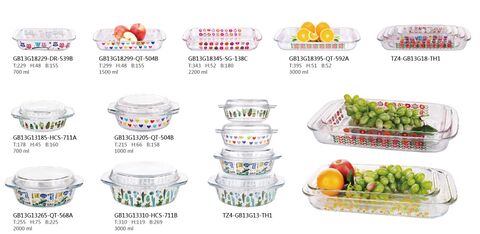 These baking dishes casseroles are made of high borosilicate glass, they are heat and cool proof with high thermal shock resistance, can withstand the termperature between 480° and -40°, which can help you easy put in to refrigerator when preparing, then move to microwave and oven for waring or baking, just one pc oven to table can help you very easily to make food. You can also quickly and easy clear up by dishwasher as they are safe in the dishwasher.
By boring with all clear and transparent design, now you can put your like design on these baking ware.with some new and fresh ins style design , you will fill very funny when you prepare lasagna, fish, meat , and vegetable, you can server directly in these baking dish and have a new and fresh style for your table view.
Now we have a big promotion for these baking ware, with Low MOQ and customized design, if you like, please don't hesitate to contact us!