Pulished on May. 23, 2019
Bathroom sets and accessories are always in need among all over the world.
As a professional glassware supplier, Garbo has newest collections in a huge range of colors and styles for affordable prices.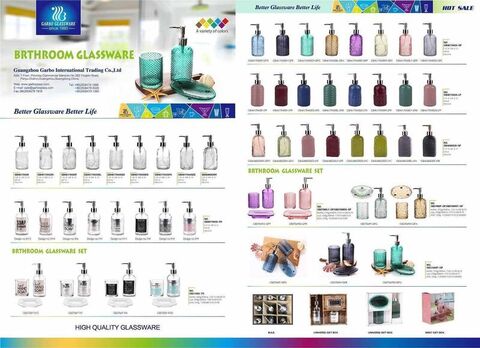 Last week, Garbo launched a series of colored bathroom set including soap dispenser, soap dish and tumbler. With elegant looking, they aim to sell well in South American markets like Brazil. "We 100% surely develop the design as request from our customer, then we have this color series after we back from Brazil in April". D&R Manager, Mr. Tim said.
In order to enlarge the product ranges, Garbo also has one other collection for bathroom accessories. They are set of 5pcs with tray, dispenser, dish and 2 pieces of tumblers. It is suitable for new couples or as creative gifts. The best packing way is PVC display box, easy to have a look for the whole set.
There are the top 2 items which popular among customers.
Most recent: Elegant blue set of 3pcs(GB27069F-QPD)
Details: Glass in spray color
Clean and Neat
Soap dispenser/1pc
Soap dish/1pc
Glass tumbler/1pc
Advantage: Hand wash
Good looking
Price reasonable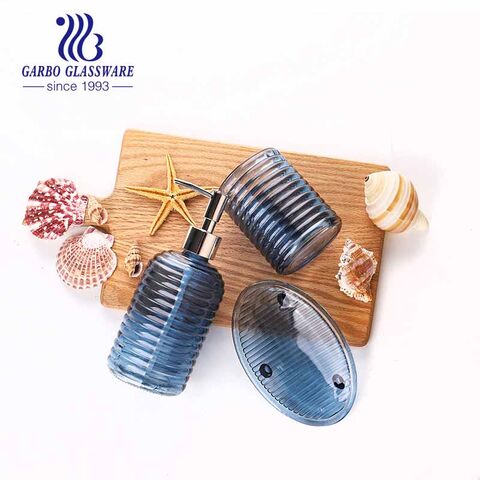 Most recent: Flamingo design set of 5pcs(GB27078-TH4)
Details: Glass with flamingo design
Square Glass Tray1pc
Soap dispenser/1pc
Soap dish/1pc
Glass tumbler/2pcs
Advantage: Hand wash
Creative design, different shapes and styles
Price reasonable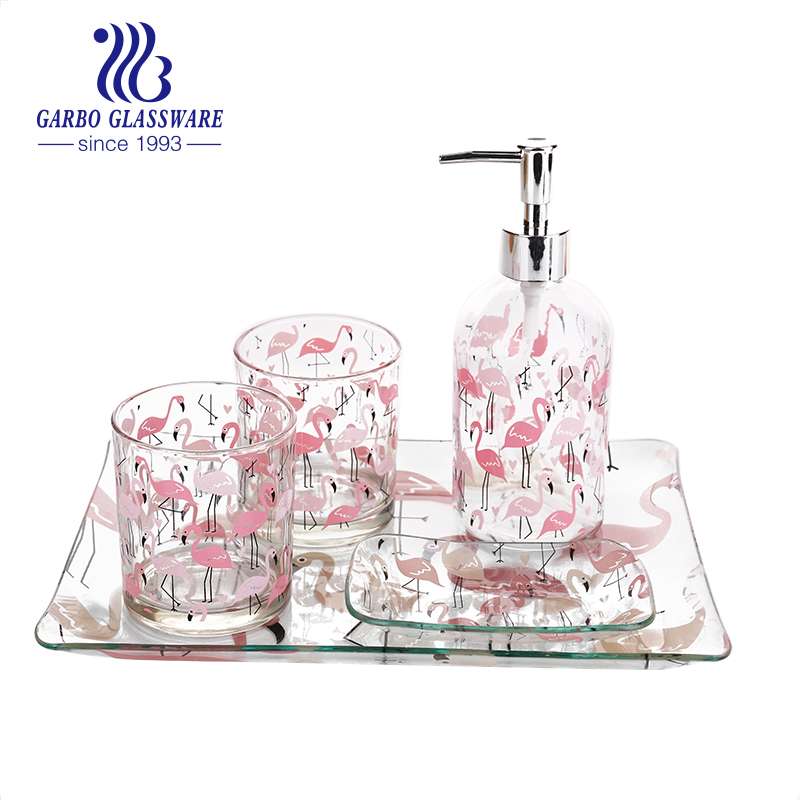 OEM decal designs and styles are acceptable; Garbo welcome any ideas from customers.
We know, listen and meet your needs!