Pulished on May. 23, 2023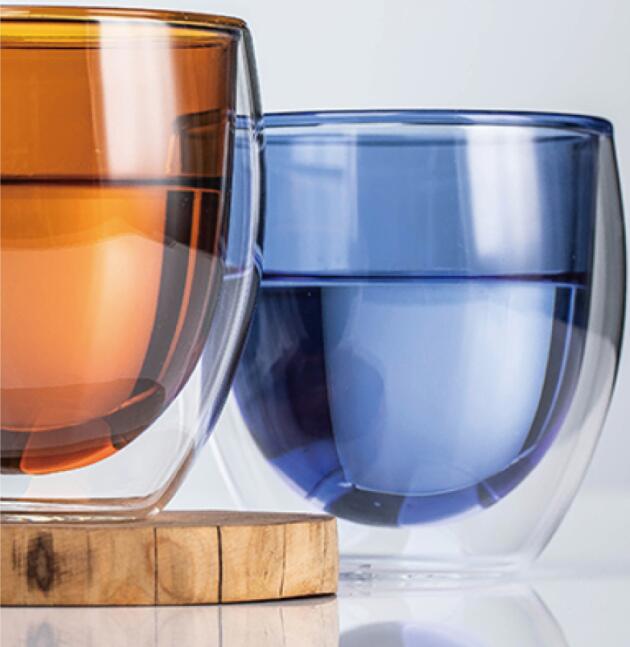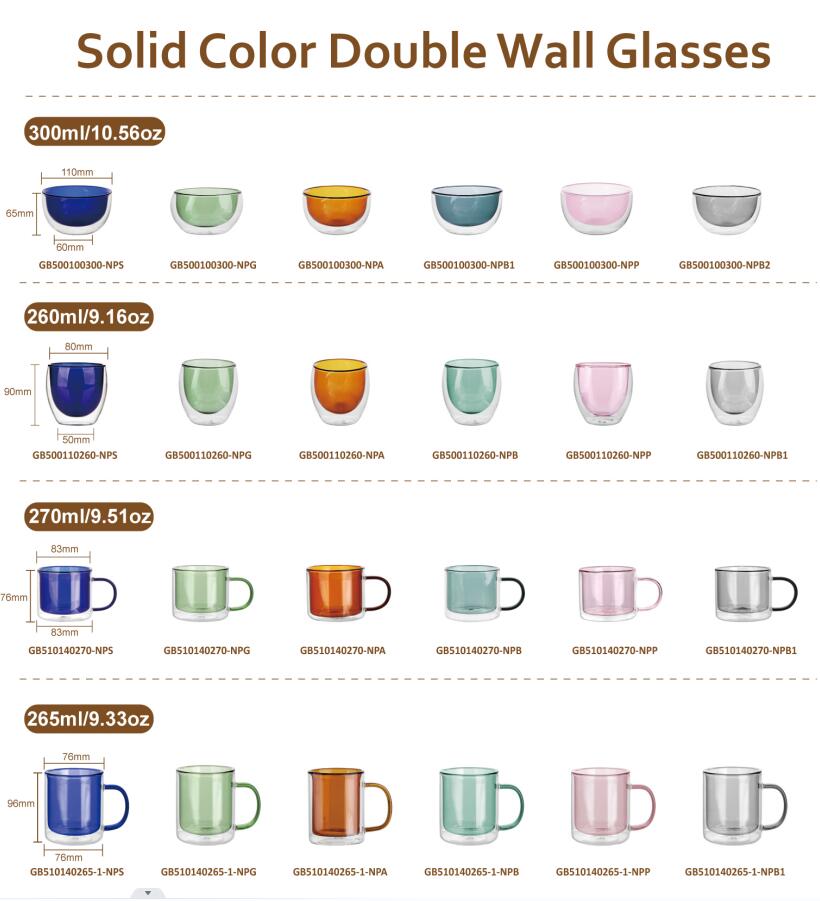 Introducing our captivating collection of solid color double wall glasses wholesale! These innovative and stylish glasses are designed to revolutionize your drinking experience while adding a vibrant touch to your table setting.
Unleash your creativity and express your unique style with our range of solid color options. Whether you prefer bold and energetic hues or subtle and soothing tones, we have the perfect color to suit your taste and complement your decor.
But the appeal of these glasses goes far beyond their eye-catching aesthetics. The double wall construction not only enhances the visual appeal but also serves a practical purpose. The innovative design creates a thermal barrier, keeping your hot beverages piping hot while ensuring your cold drinks stay refreshingly cool for longer. Say goodbye to the inconvenience of using coasters or worrying about condensation on your table!
Crafted with utmost precision and using premium materials, our double wall glasses are not just beautiful but also highly durable. The high-quality borosilicate glass provides exceptional resistance to thermal shock, making these glasses ideal for everyday use. Savor your favorite beverages with confidence, knowing that our glasses are built to withstand the rigors of daily life.
The ergonomic design adds to the pleasure of using these glasses. The double wall construction remains cool to the touch, eliminating the need for handles or sleeves. You can comfortably hold your glass without worrying about burning your fingers or affecting the temperature of your drink.
These versatile glasses are perfect for a wide range of beverages, including coffee, tea, cocktails, iced drinks, and more. Whether you're enjoying a relaxing morning coffee or hosting a vibrant cocktail party, our double wall glasses will enhance the flavors and presentation of your drinks.
Experience the perfect combination of style, functionality, and durability with our solid color double wall glasses. Elevate your drinking experience and make a statement at your next gathering with these captivating glassware pieces. Treat yourself or surprise your loved ones with a gift that exudes sophistication and practicality.
Don't miss out on this opportunity to bring a burst of color and innovation to your table. Shop our solid color double wall glasses today and discover the ultimate drinking pleasure!