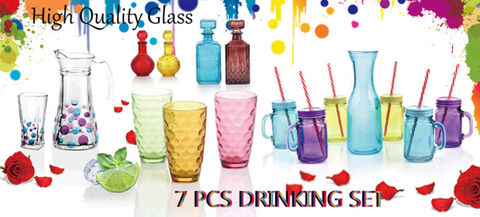 Video
Details
1.Colorful ion plaing engraved glass goblet have many colors can choose, such as rainbow color, amber color, blue color, grey color, because of the ion plating technique the color will not fade.
2.Because of the color on the engraved glass goblet will not be fade, so this glass cup is dishwasher safe,and it is very easy to clean, you can just use clean water to wash and then dry it .
3.The standard package way will be 6 pcs per color box, and then 36 pcs in one cartons, the cartons will made into 5 layers so it is strong enough to kept the glass goblet safe.
4.If you want to buy other shape or other type on glass cup in Ion plating technique, you can choose other type of glass cup from our website then we can do the customized ion plating for you .
5. The MOQ of the ion plating engraved glass goblet is 1HQ for one shape but can do 4 colors ion plating, so one container you can try different colors to test you market.
10oz 300ml Garbo colorful ion plating engraved glass goblet stemware