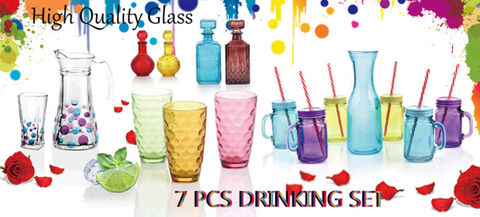 Details
1.Solid color glass is a very good-looking decoration glassware, the color will not fade, it's part of the glassware, so it will pass food grade test.
2.This is the new engraved pattern just come this year, we use the classical glass cup shape but make new pattern on it, it's more fashion and elegent .
3.The picture show the smoky grey color, we also have many different color to choose, such as light blue, purple, and green color.
4.We have many items of the solid color glassware, we have tea cup, highball glass, ice cream cup, goblet, juice stemware, champagne glass and so on.
5.The solid color glassware is very suitable use in some events like wedding, party, dinner, because the glass color is so beautiful then it can use to decoration the event.
New arrival design solid color glass cup stemware goblet wine glasses