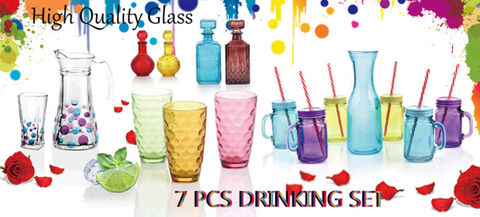 New design big size and small size glass goblet stemware with color spray video
Details
This glass goblet set contains the big size goblet which is 270ml and the always small size goblet which is 50ml.
We can accept custom colors such as gray, amber, gold, pink and more.
The craft of this goblet is spray color, which can make the cup look high-end, and can also be customized in a complete set of colors.
The same shape goblets, we have designs with different textures, this design is our best selling product.
The 12-piece set of spray-colored wine glasses are packaged in a one-piece color box, which is safe and beautiful to transport