Pulished on Apr. 25, 2021
Hello everyone, this is Garbo with more than 25 years of experience in glassware supply. Since we opened two new sample showrooms at the end of 2020, we can put more samples in the new sample room so that when the epidemic is over, at that time, we very much hope to show you around our company.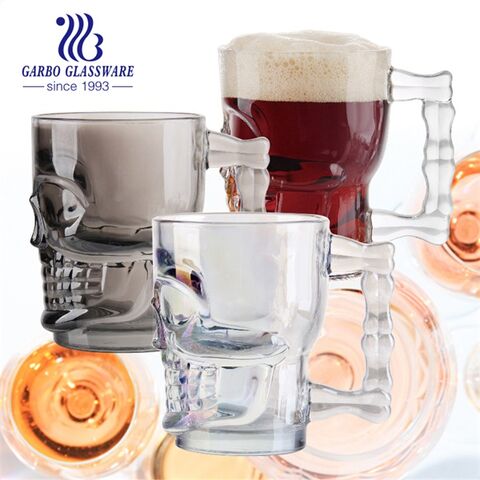 I learned that summer in South America is about to pass, and winter is about to come. Product production and shipping require a certain amount of time, so many customers may start purchasing daily glassware for next summer. Therefore, I would like to recommend some popular summer drinking glassware in South America.
Glass Juice Dispenser
We have a lot of glass dispensers as it's one of the top sale items in garbo's glassware ranking list. Different capacities can be offered, 2L, 3L, 3.5L, 4.5L, 5L, 8L, etc. So you can choose based on your client's need. And also beverage dispensers have various engraved pattern designs and shapes like round or square. With spraying colors and different ion plating colors, they become so much different and not pale as before, becoming more lively and beautiful.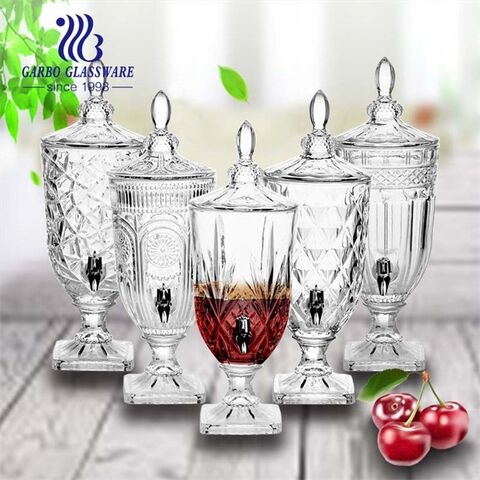 Rock Design Glass Cups
These rock design glass cups are with simple outer designs, classical, and keep popular for many years since the first day Garbo established. Different capacities like 230ml, 290ml, 300ml, 380ml, 440ml, etc with different specifications in heights and widths. And many supermarkets like these rock designs glass cups to be made into drinking sets with different capacities, as 12pcs set, 18pcs set, etc.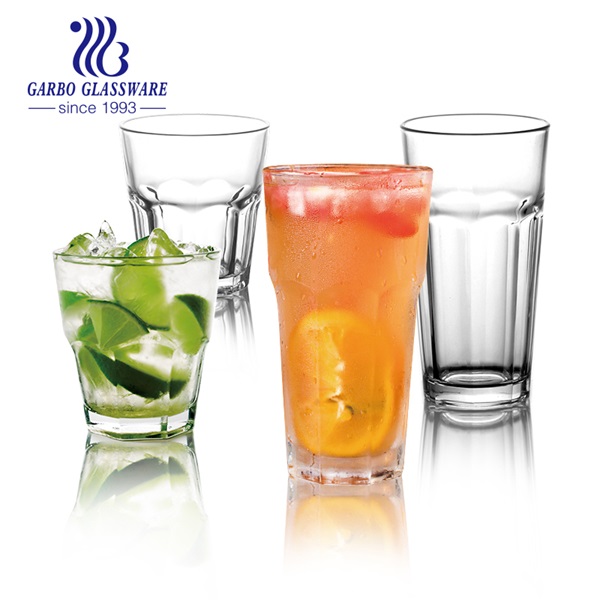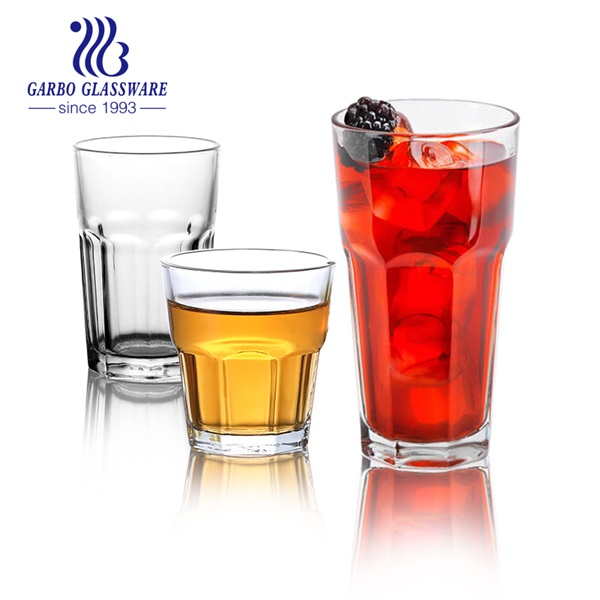 Skull Design Glassware
The skull design is very in South America extremely Mexico. For skull designs, we also have a collection, from the beer glass mug, shot glass, ice bucket, even to the double-wall glass. They ll made in high-quality glass material. And the most popular one in this design is the skull glass mug. What is the difference between the below 2 pictures? Obviously, you can see there are many colors on the glass mugs. Yes, these skull mug with ion plating colors are a new trial last year, but they are liked by customers. Almost all kinds of glassware can be made with ion plating processing because it doesn't have a requirement on the glassware surface. As you know that decal or printing requires the glassware surface to be plain.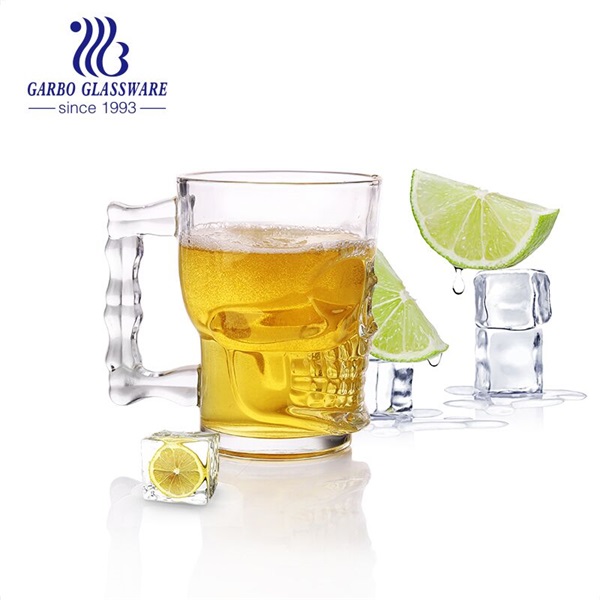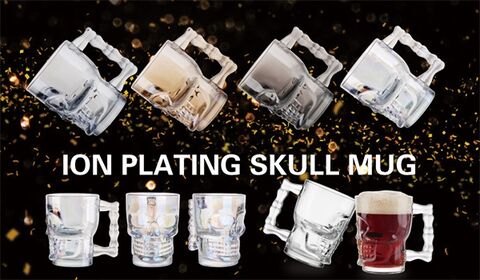 Solid Color Glassware
Solid color glassware is popular all the time in South America. The classical colors are purple, blue, green, grey. With development, Garbo now has many colors besides the above colors, like amber, rose red, tiffany blue, etc. They are very beautiful and elegant. MOQ for these solid color glassware is just 3000pcs for each design and each color, thus many items can be mixed in one container.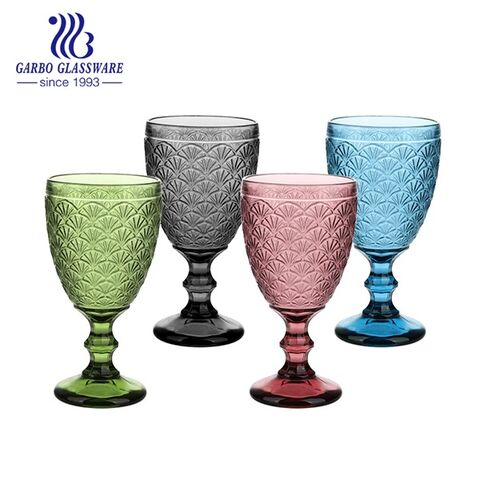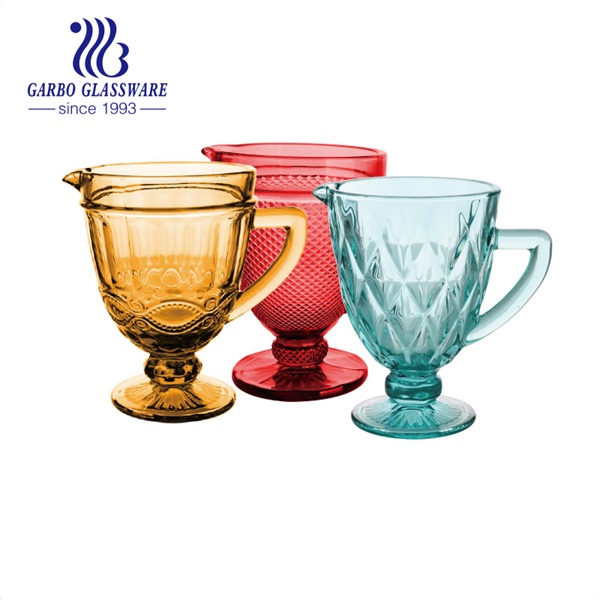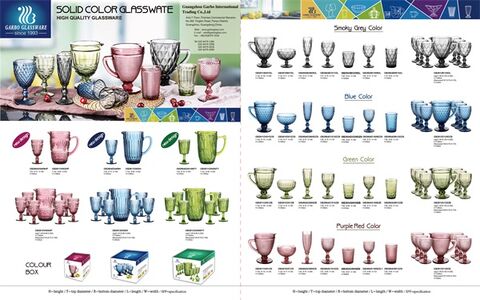 (If you want to view the high-resolution version of this catalog, please contact us.)
New Design Glass Stemware
These 4 new pattern designs on the stemware are very elegant and detailed. You can see champagne glass, brandy glass, wine glass in the pictures because these are the 3 popular and common models for alcohol drinking. In one container, these 4 designs can be mixed. Packing for these goblets is color packing with your own color box packing. Do not need to worry if you don't have artwork, our design team will help you make your OEM packing with your company logo.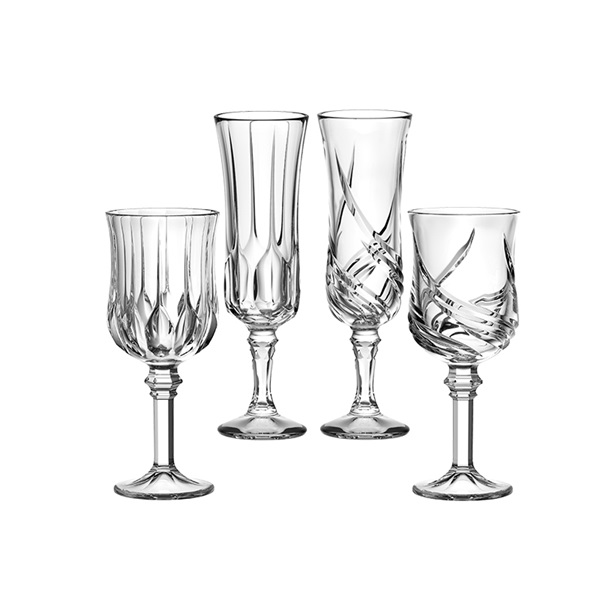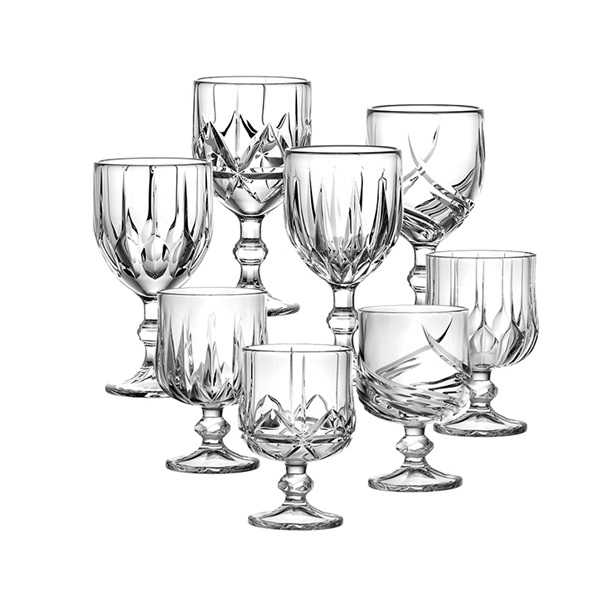 For all types of glassware, firstly we will listen to customers' requests on packing and quality and branding. If customers have no ideas, then our sales representatives will recommend accordingly consider the glassware using way, safety. Garbo offers the best price and best quality accordingly. Garbo is a reliable and powerful company supplying you with wholesale glassware at a competitive bulk price.
We welcome your inquiries at any time!