Pulished on Nov. 28, 2020
Winter is coming, is colder and colder. At this time, we need a warm wine or whiskey to enjoy. But do you know that now several new design decanters are more and more popular on the website, like Amazon, eBay, Alibaba express, and Wish? Today, let me introduce to you the new types of design decanter. When you buy them and sell them in your shop ASAP, you will get a more and more market as you can.
Firstly, let us check the first design, the global wine decanter with a wooden holder. When it shows on your table, it looks like a globe, you can rotate it. It is amazing that there is a sailboat inside. Drinking the wine, enjoy setting sail.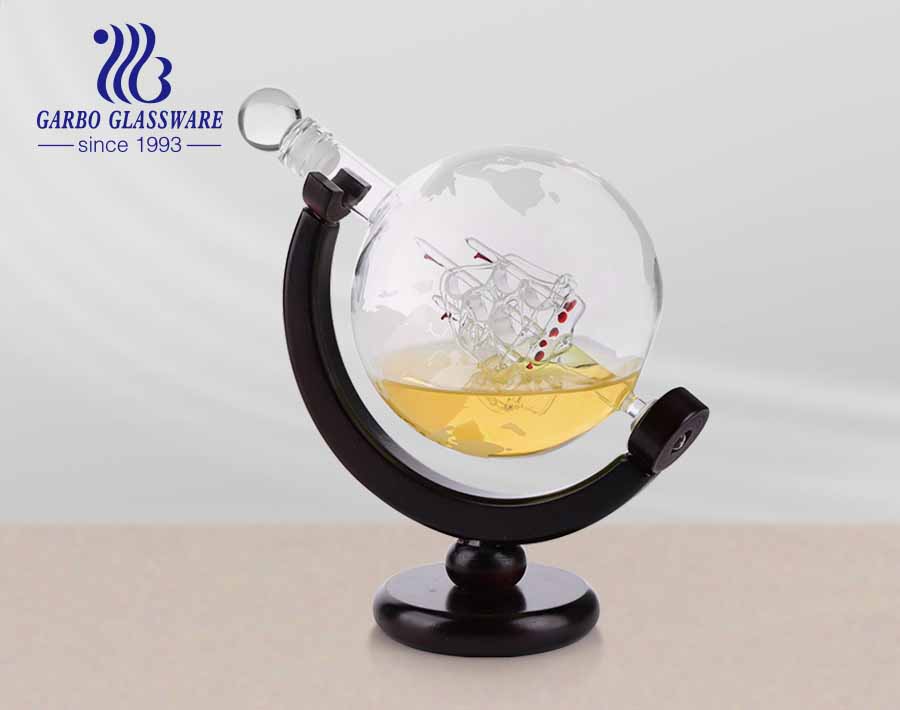 Secondly, let us check the sailing ship global design wine decanter and glass set, a decanter with 2 glasses. The outline design of the map on the cup and decanter,the oval wooden holder can hold the decanter, and the glasses.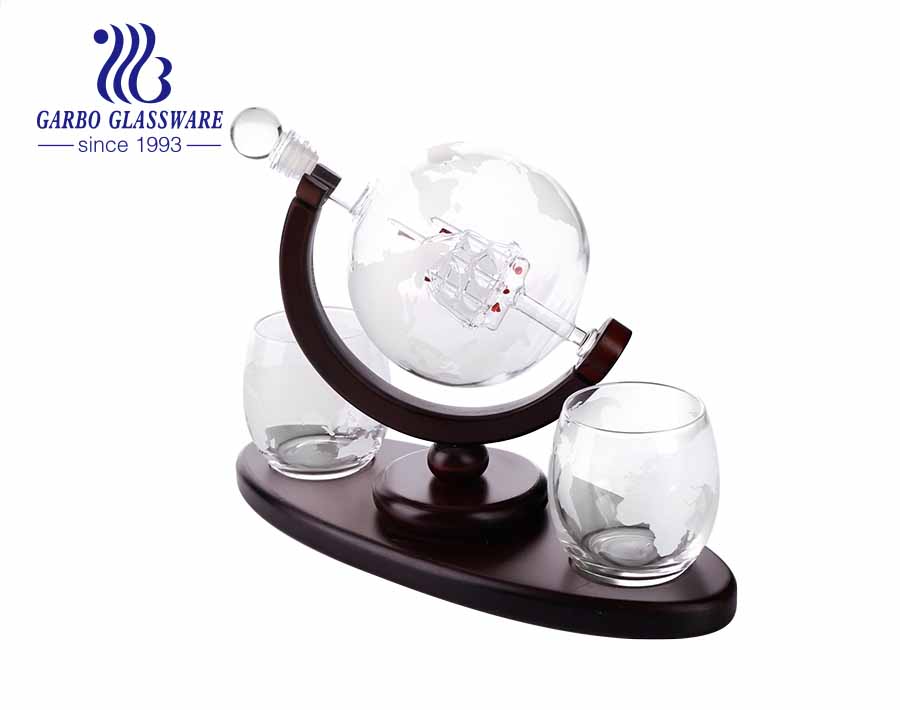 Thirdly, the wooden holder design bigger, the square holder can hold four cups. So it is one decanter with four cups. The price will be higher than before two designs because the cups added to four.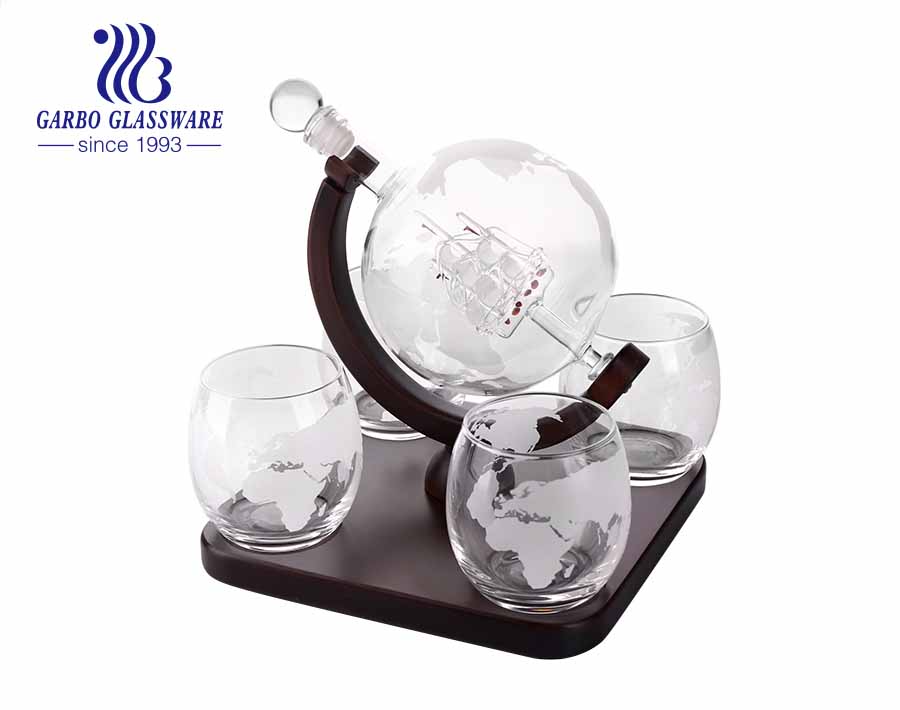 Fourthly, wine decanter with spout, open the spout, the wine pour directly to the cups. Different from the before design, it is not the round globe, it is a long horizontal sailing ship boat. Looking insides, it is exactly an excellent perfect design, it needs a very professional handmade artisan to finish it. So when you place the bulk order, need to wait a longer time than other orders. But we have produced some in the warehouse, so welcome to negotiate with us.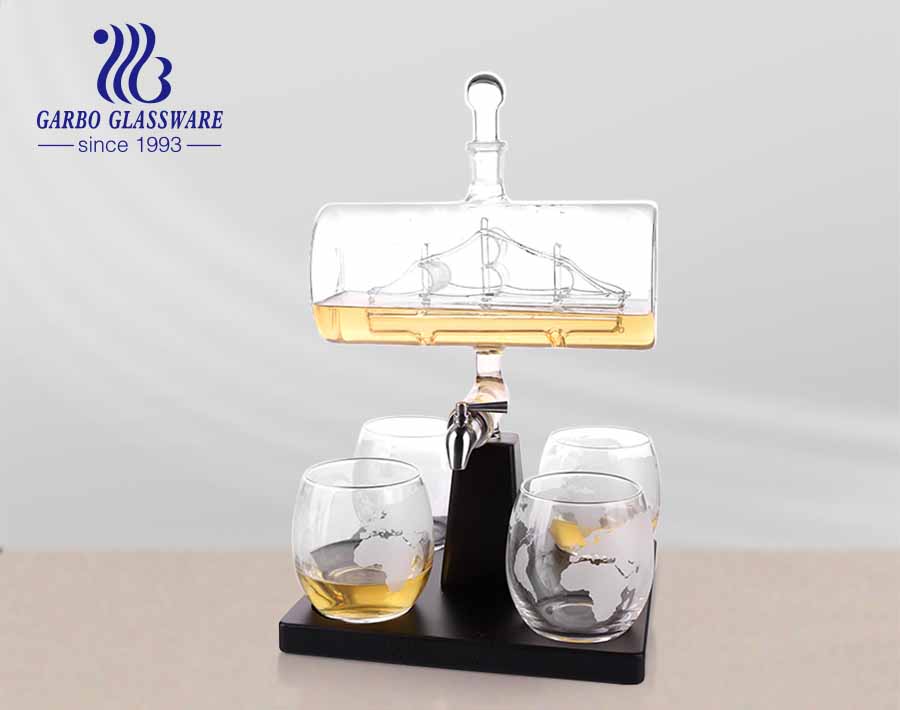 Why do we recommend you to buy it? It is a very simple reason as below: 1. On the Internet, Amazon people rush to buy;2. During the epidemic, people seldom go out, housing economy, a good time to shop online;3. The weather is getting cold, need warm wine to warm up, stay at home, drink a glass of warm wine, playtime, enhance the resistance of the body;4. Unique and exquisite design wine decanter and glasses gift set, suitable as a gift for family and friends.