Pulished on Dec. 26, 2020
Hello, my friend, Happy Merry Christmas, this is gina from garbo glassware. Hope you enjoy a nice day during the Christmas holiday. Thank paying attention to our website.
Today, I would like to introduce to you our nice-looking ion plating color jus set. Those jugs, had you ever saw in the shop or market? Gold ion plating, in white, blue, red, green color.One big jug with 6 glasses.

They are new and good items, so I recommend them to you.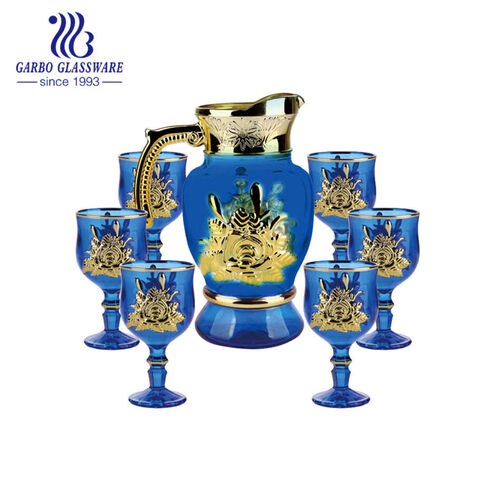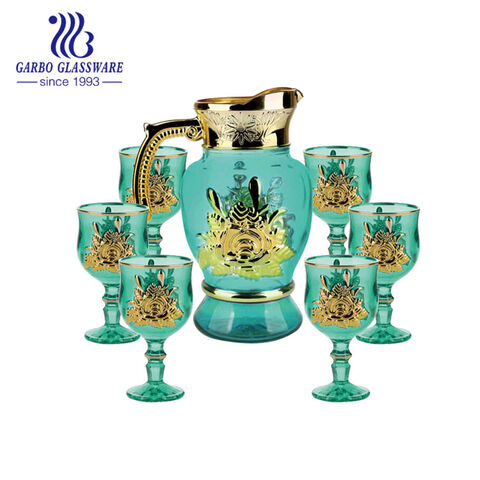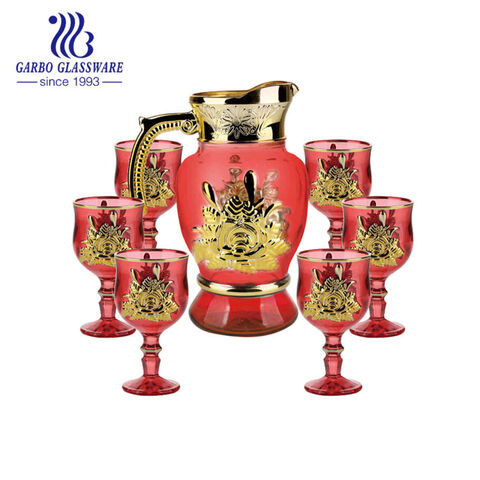 As the above picture, GB12001DH-P2D, GB12001DH-P1D, GB12001DH-P3D, we can mix three colors in a carton. So there is one jug in a gift box, 6 sets in a carton, 2 blue color+2 red color+2 green color=6sets/cartons.
Welcome to contact me to get more detailed information.
What is the Post-processing of those green red jugs set? As you see in the picture, it is decal, frosty, ion plating. Don't you think it is a multi-processing? If you want clear jugs, welcome to contact us , we also have the transparent water jug set on the stock. Regarding the color, there are white, green, red, blue, you can choose each three-color in cartons to pack.
What is the package for the jug set? Oh, don't worry, we all have pictures of the mass production picture, product picture, package picture. As a proffessional supplier will offer you every detail you want.
You may be also want to know the delivery day? Bingo, yes, all ready for you.
Check the below jugs design, each design can mix the different colors in a master. we only offer the best items for your reference, welcome to contact get the newest picture.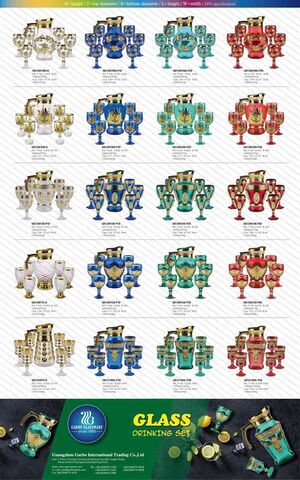 Do you ever imported glassware from china? If answer is yes, i know you maybe know our company Guangzhou Garbo Glassware International Trading Co.ltd. Founded in 1993, specializing in developing, designing, producing and marketing glassware, ceramic, and stainless steel tableware. As the top 3 suppliers, Garbo Glassware owns a 15,000 square meters warehouse, with millions of available products. We also an agency and distributor for many high-classic glassware brands such as French ARC, USA LIBBEY, Japan SOGA, Czech Republic BOHEMIA, Italy RCR, SCHOTT, Austria RIEDEL, Turkey PASABAHCE, etc.Welcome more contact with you, you will get the best service and most proffessional inoformation.