Pulished on Oct. 27, 2021
I believe that all my friends now have a certain understanding and awareness of network marketing, especially since the outbreak of COVID-19, companies large and small in the world engaged in import and export business have begun to pay attention to network marketing. Because everyone is restricted to travel, especially for overseas visits. Due to the control measures of the epidemic in various countries, many offline exhibitions have been cancelled or converted to online exhibitions. For example, the Canton Fair in China, the cancellation of the Canton Fair is a big blow to many suppliers and purchasers. At the same time, it is also a big blow to many companies that like to talk business face-to-face, or want to get to know more suppliers through participation in exhibitions. Therefore, since the outbreak of COVID-19, many companies have had to shift their focus to online, such as social media and other forms to promote and introduce themselves to customers around the world. But this is actually more difficult for many companies, especially for companies that have not done it before, or are not familiar with the operation of network marketing, it is especially difficult.
For us, GARBO GLASSWARE & TABLEWARE, network marketing is not difficult. Because we have paid special attention to network marketing since the establishment of the company's foreign trade department. Because we have always believed that contemporary society is the age of network technology, more and more companies are managed by contemporary young people, and contemporary young people are the age of the rise of network technology, this is also the reason why we attach importance to network marketing, we firmly believe in network marketing Online trading will be the mainstream business form in the future. Of course, we also attach great importance to offline communication, such as offline exhibitions at home and abroad, and overseas visits to customers around the world. This is what our company has been doing since its establishment, but because of the COVID-19 in recent years, we have to cancel overseas visits and exhibitions.
So what kind of internet marketing methods does GARBO have? The first is the official website you see now. We have two different official websites. One is the glassware website, which shows you our different daily use glass products, and the other tableware website, which presents different kitchen utensils, such as stainless steel cutlery, ceramics, and small kitchen utensils and plastic products and so on. We GARBO started out as a glass maker, but after 28 years of precipitation, in order to meet the needs of customers, we have expanded our product line to other food and kitchen supplies. So as long as you need food and kitchen supplies, no matter what, I believe we can achieve it for you. So you can send it to us if you have any needs. We have a dedicated business team to provide you with professional services and meet your needs as much as possible.
The second is the online store platform, one part is the Alibaba international station platform, the other part is the Made-in-China platform, and the other is the online platform of the Canton Fair in recent years. We have dedicated personnel to manage and operate different platform accounts to ensure daily updates and timely response to customer inquiries. At the same time, we all have corresponding live broadcasts on these several online platforms. If you are interested, you can enter each platform, search for GARBO GLASSWARE or GARBO TABLEWARE, and browse our different product live streams presented to you in different periods.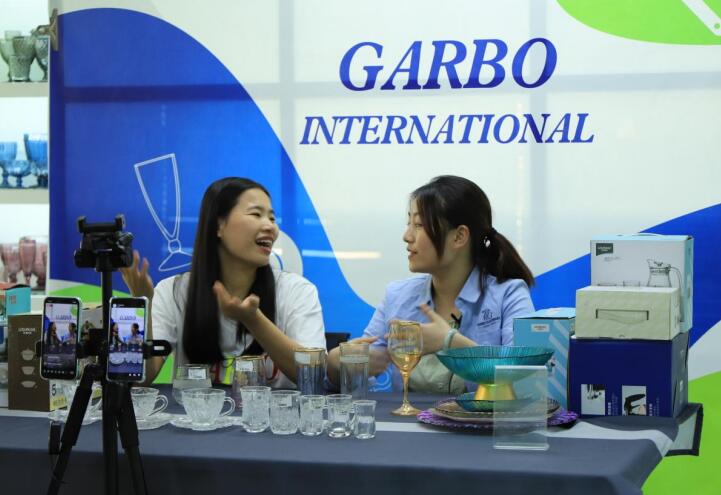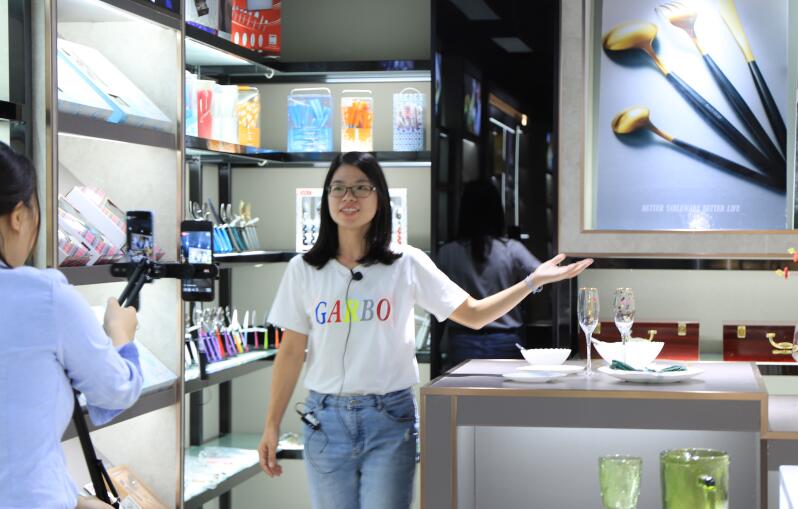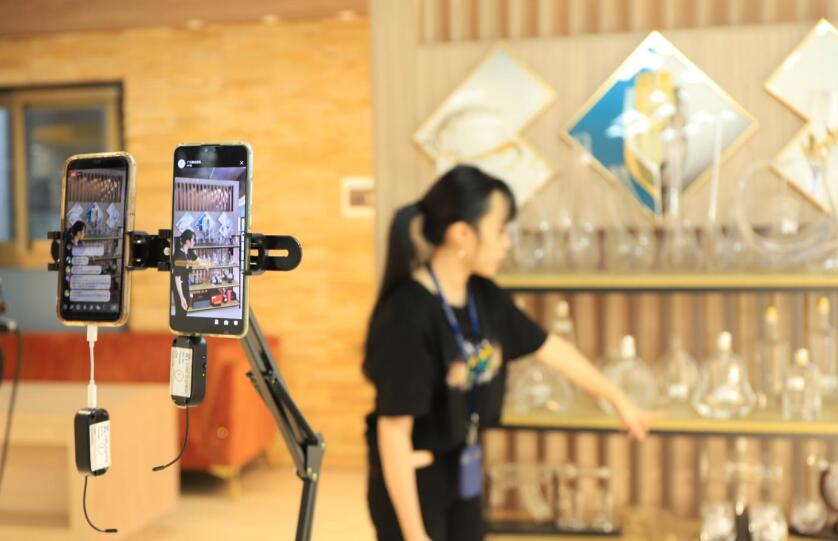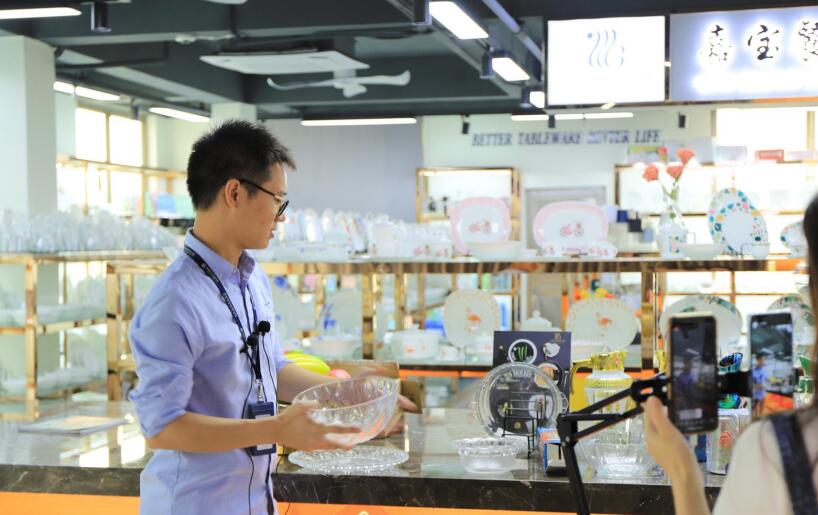 Then there is social media marketing. Whether it is FACEBOOK, INSTAGRAM, PINTEREST, LINKEDIN or YOUTUBE, as long as you search for our logo, you will find us. If you find that there are many different accounts after searching, don't worry, because this is the account of every colleague in our business department, and our respective operators' own accounts, pushing different products and information for different customer groups. Of course, if you are worried about finding the wrong person, you can directly click on FACEBOOK and other social media logos on our official website to enter our company page to browse tweets.
Seeing this, I believe you will be amazed at how much GARBO attaches importance to network marketing, and you should also be able to feel our skillful operation of network marketing. We are committed to creating services that can achieve a full range of international trade, and create a sustainable multinational company. If you have any procurement plan, you are welcome to send it to us, and we will do our best to provide you with professional services.