Pulished on Oct. 25, 2021
Garbo Glassware- a well-reputed name in the glassware manufacturing industry-now, introducing Colored Glassware to bring something enchanting to the market.
Why importers and wholesalers of fine colored glassware choose us?
Now, one central question that may arise in any of your's minds is," why should I even choose Garbo Colored Glassware to make a purchase when there are many more options available"?
Well, keep on reading to introduce yourself with the reasons that will provide us an edge over other competitive brands. So without further due, let us walkthrough.
Premium Quality
Quality is the foremost thing customers want, and the case gets even more complicated with colored products. Poor-quality color glassware can lead you to lose many customers, which you don't want. And we completely understand the case.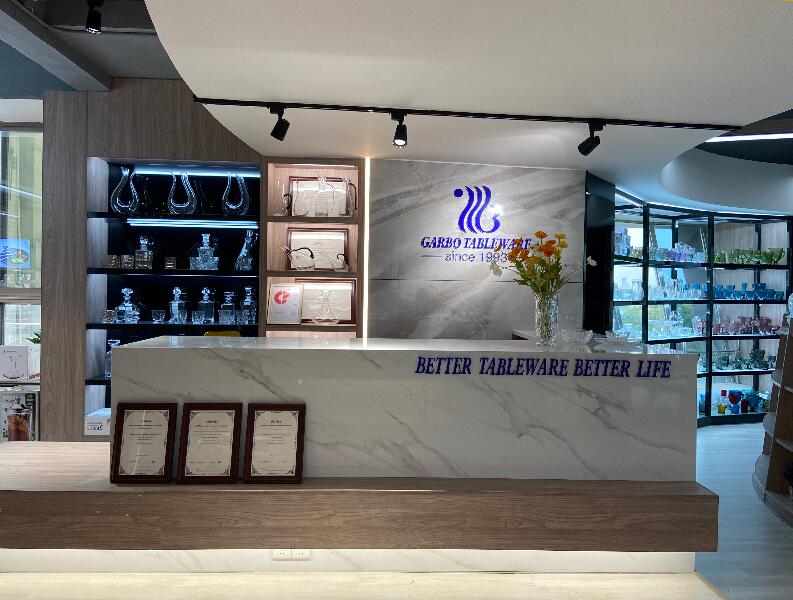 At Garbo Colored Glassware, we examine each edge of the glass to check the presence of any hazardous paint, view the glass through polarized lenses, check the glaze of glassware to rest assure the product is free of harmful colored metals like lead, cadmium, etc. Most of the colored glassware manufacturers use lead in gold leaf design while cadmium in red enamel which is harmful to human health.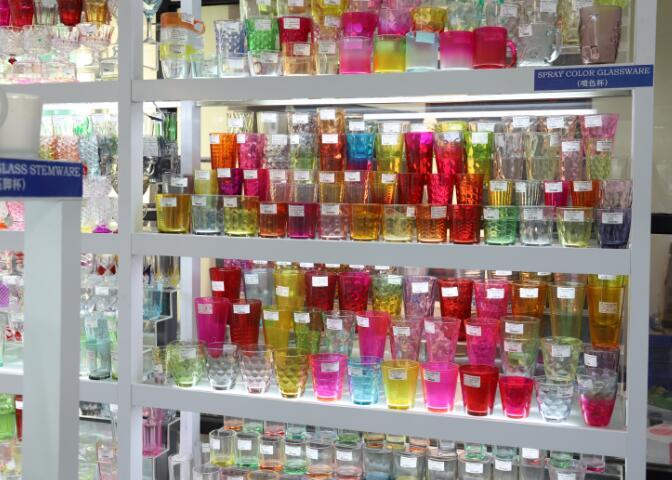 Highlights your space
All of our glassware is chic and sturdy, available in different colors ranging from pink, blue, lavender, grey, and amber. Without any harmful dyes and enamel, these glassware are perfect to highlight your work space. The foremost benefit of having colored glassware is that it emphasizes your work space, making it look more comprehensive and prominent.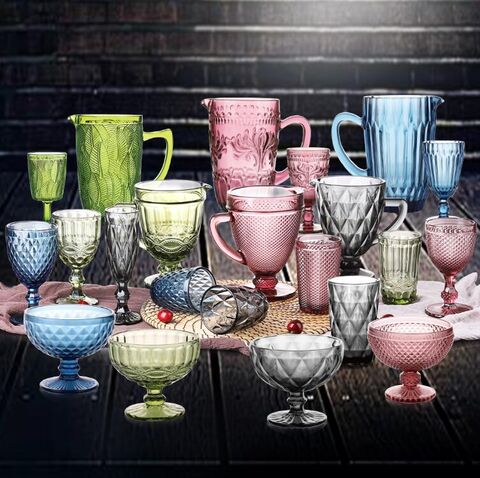 Provides an eco-friendly comfort
We crafted our products in collaboration with top-notch workers to provide 100% sustainable and eco-friendly colored glassware. They don't demand any energy consumption to glow and look beautiful. Instead, remain to shine 24/7 and are aesthetically pleasing. So, give your customers an eco-friendly mix through our colored glassware.
Wide Variety of Glassware
Variety always aids in customer attention as a person always wants something that makes himself stand out from the competition. And we are proud to say that we have a wide variety of Customized colored glassware , including blue dot wine glasses, classic champagne goblets, water glass tumblers, Cocktails glasses, whisky tumblers, drinking glass sets, glass stemware, lotus flower jug glass set, etc. Every piece of colored glassware reflects our superior craftsmanship.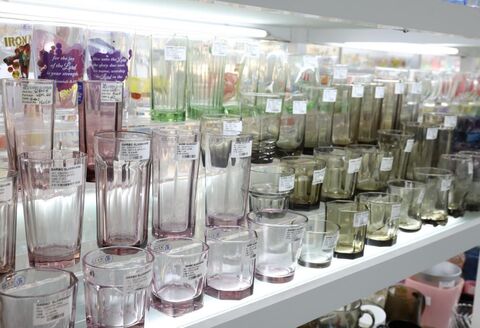 Effective Cost
Another reason that provides us an edge over our competitors is our price range. Wholesalers can now find inexpensive options for different types of beverages in beautiful tinted glassware ranging from tumblers to goblets. We are a legal entity and operate all export matters ourselves. And we know, less cost always equals more profit ( especially in wholesaling) where you have a large profit margin.
Purchasing a bunch of colored products from the same company can sometimes become tricky. And Garbo Glassware completely understands the case. Therefore, we believe in providing premium quality glasswares customize with spray color, ion plating, and golden rim. And same is the reason that we have invested tons and tons of effort, time, and money for providing premium quality colored glassware, free from all types of hazardous paints, enamel, and glaze.
So, what are you waiting for? Visit us to buy your favorite now!