Pulished on Oct. 16, 2021
Garbo focuses on the research and development, design, marketing, and service of daily glassware, is also a frequent Exhibitors to the Canton Fair.
However, during the special time of CONVID-19 epidemic prevention and control, Garbo also attends the 130th online Canton Fair show. Garbo is holding the live show regarding the new releasing and popular glassware, ceramic, flatware, and kitchen tools all over the world. In the online show, we mainly will introduce the popular items depending on different markets and times. Currently, 4 live broadcast rooms have been set up. For example, in Southeast Asia showrooms, most of the shelves are pressed daily-use glassware, and European and American showrooms have more high-end tableware.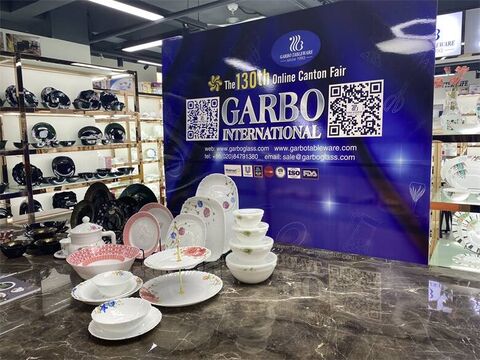 During the Canton Fair online showtime, as a professional glassware wholesale supplier, we will hold over 34 live shows. Each day, we will hold 6-7 live shows. You can check which online live show you prefer and come to join us. During the Canton Fair, we will have the promotion price for the top-rated items.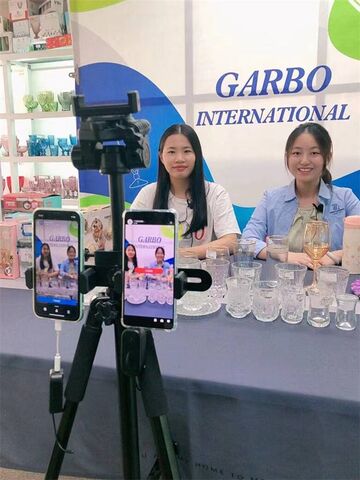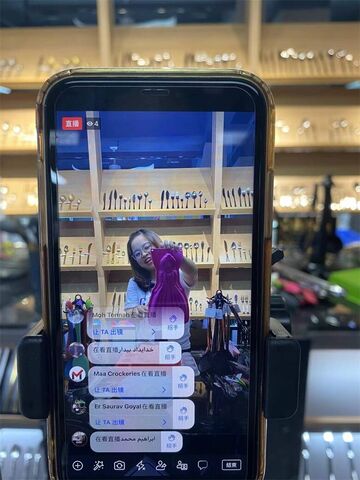 Previously, the market was mainly in Southeast Asia. Through continuous research and development of new products, the company has gradually begun to enter the European and American markets in the past two years. In this year's Canton Fair, we have prepared a rich variety of life scenes and series of new product displays in our offline booths, and we have done a lot of effort in styling design, color innovation, and packaging upgrades.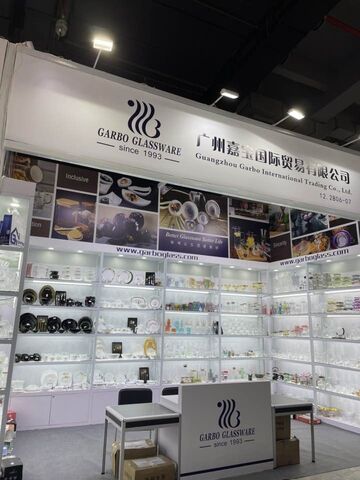 Garbo offline Canton Fair booth
Garbo Tableware booth No.:
Glassware - Hall12.2, B06-07;
Ceramic - Hall10.1, L01;
Date: OCT 15th to OCT 19th,2021
Address: No. 382, Yuejiang Zhong Road, Guangzhou
At the same time, if you can come to our offline Canton Fair Booth,we can meet and talk face to face. Kindly reminder, if you come pls make the 48-hour nucleic acid detection and wearing a mask.