Pulished on Oct. 16, 2021
Due to the global pandemic, we had been grounded for the whole 2020 and the first half of 2021. Today we finally came to the scene of the 130th Canton Fair which is supposed to be held twice a year and gathering business people from all over the world, yet it has been thoroughly 2 years since our last presence back in 2019. Compared with Garbo International's traditional 10 booths, we have 2 booths only as there is still travel ban for visitors coming to China. However, we are using the space as much as possible to present our bright spots, which you could know from our last newsletter introducing how Garbo International has achieved another new stage that our business lines cover from traditional glassware to porcelain and stainless steel cutlery all in one stop purchase.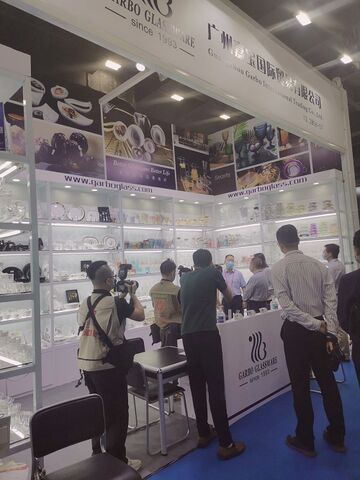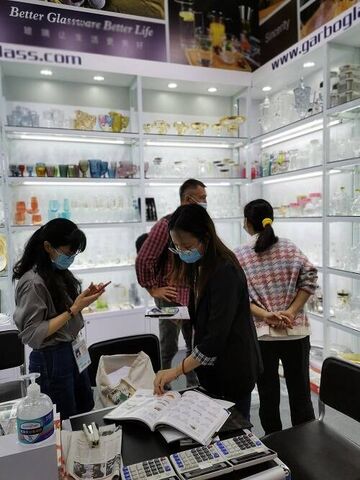 We have just selected the most hot sale models including general highball glass tumblers in transparent and post processing version such as decal, frosting, painting, glass storage jars, pitcher and jug, borosilicate glass bakeware and pyrex double wall glass cup, white and black opal glassware, porcelain and ceramic, some cutlery and kitchen utensils. From the pictures sent back from our scene in Canton Fair, the samples we bring are still impressive even though they did not even reach 1/3 of our history. Especially for the opal glassware part, this time we have more exclusive decal printing designs for the 58pcs set, 33pcs set, 75 pcs set and others.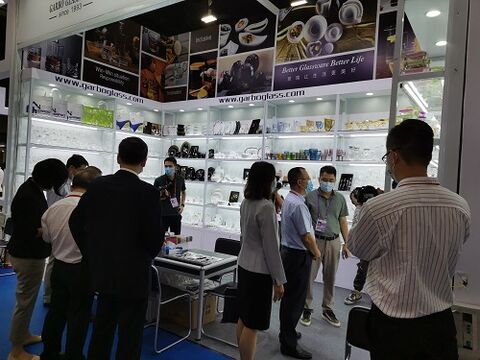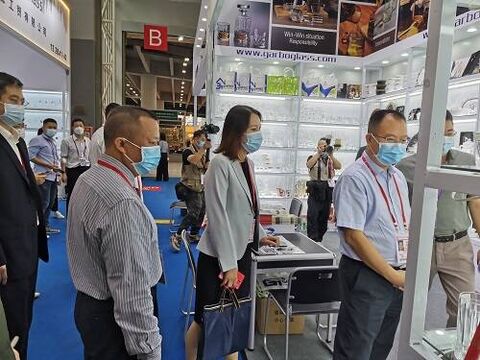 Garbo International has been a local star enterprise for many years. We have supports from local Guangzhou government and attentions from the media. From the day when we were just listing samples in Canton Fair, Garbo International has been reported by several news agencies. We had already expected that there would not be many visitors this year, except those whom work as a purchasing agent office might pay a visit from everywhere of mainland China. To our surprise, we still meet many new clients who have been staying in China before the pandemic outbreak. Even though, Garbo International still gave importance to this fair as usual, our team of multi languages including English/Spanish/Russian/Arabic/French/German/ is standing by till the end of the 130th Canton Fair.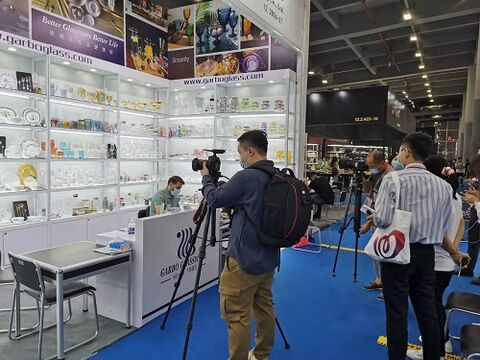 On the other hand, the majority of our colleagues would stay in our office with the Online Canton Fair platform LIVE as well as social media like Facebook. What's the new about our online LIVES now? We used to select popular models but we figure out that our audiences would prefer a full view on our sample room. Therefore you have chance to see every inch of our sample rooms during a 40 minutes LIVE by following up with our moving camera. Our welcoming colleagues are happy to show you any sample you can see from our shows and the coming quotation if you specify anything.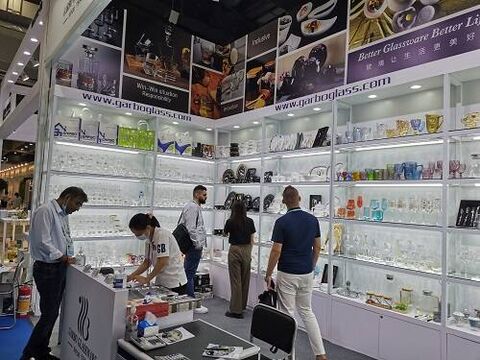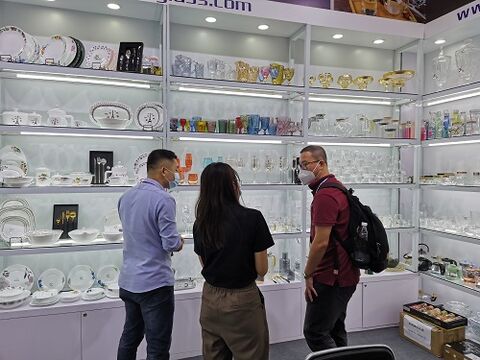 Thanks to our modern technology on communication, we can still connect to each other whilst the global pandemic keeps us apart. We are looking forward to seeing you in Canton Fair in near future or let's just E-connect now to our cloud sample rooms.