Pulished on Dec. 18, 2018
Sundae ice cream is popular all around the world, whether it's hot summer or cold winter. You can eat all kinds of sundae ice cream all over the world, but you know, the ice cream glasses you used to eat ice cream, are likely to come from China, because according to statistics, more than 70% of ice cream glasses are made in China.
Chinese top 5 wholesale glass ice cream cups: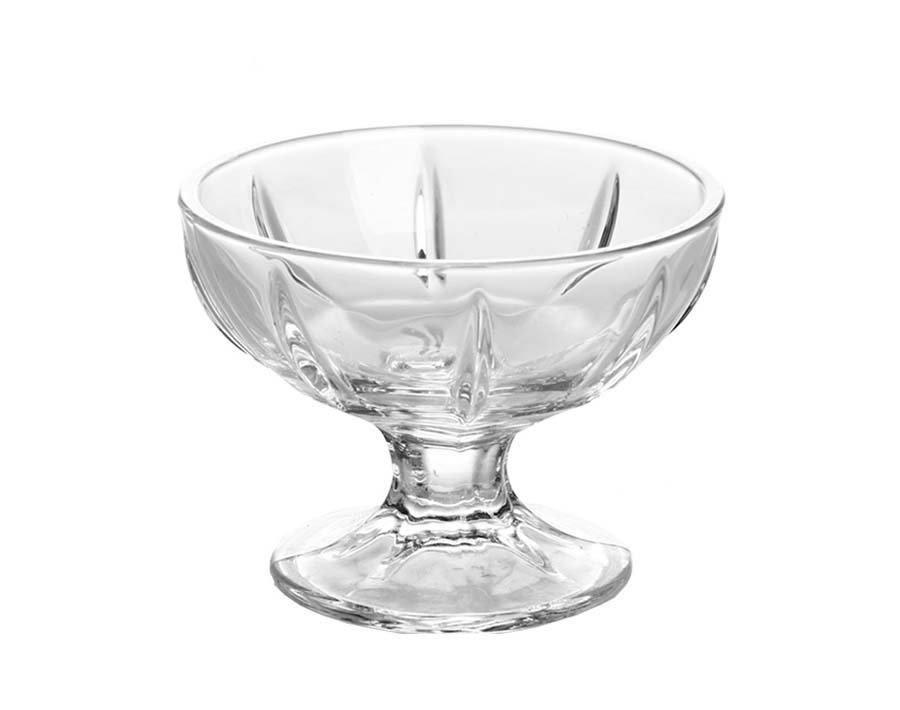 China factory Cheap tall ice cream sundae glasses
Sundae: soft ice cream (some sundae with egg yolks) made of milk, candy, fruit juice, jam, cream, and other ingredients. It has strawberry, cherry, chocolate, peach, and other flavors.
Combined with the characteristics of sundae ice cream, this sundae ice cream glass is transparent, can clearly see the milk, pulp, which can increase our appetite.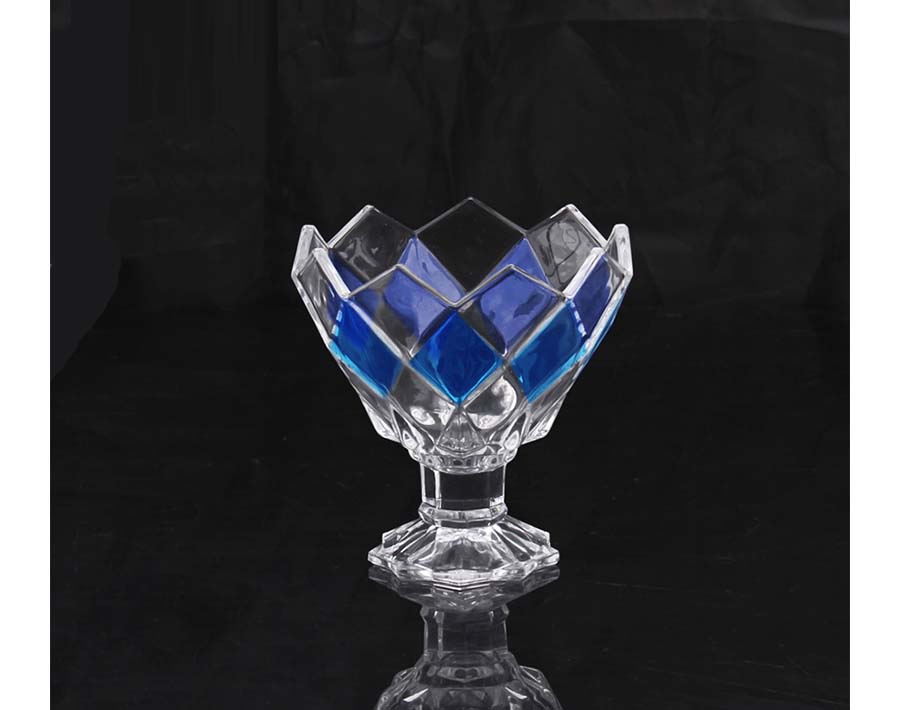 China factory antique colored ice cream glasses
Hard ice cream (gelato): the expansion rate of hard ice cream is between 80% and 100%, this is for is for easy packaging and transportation. The Italians created mainly in processing, frozen to store sales, so we can see which one is harder from the shape, the inner ice particles are thicker.
Italians are more enthusiastic, optimistic, unrestrained, practical, therefore, the glass cup is also designed according to these features, 105mm's upper mouth correctly with Spumoni.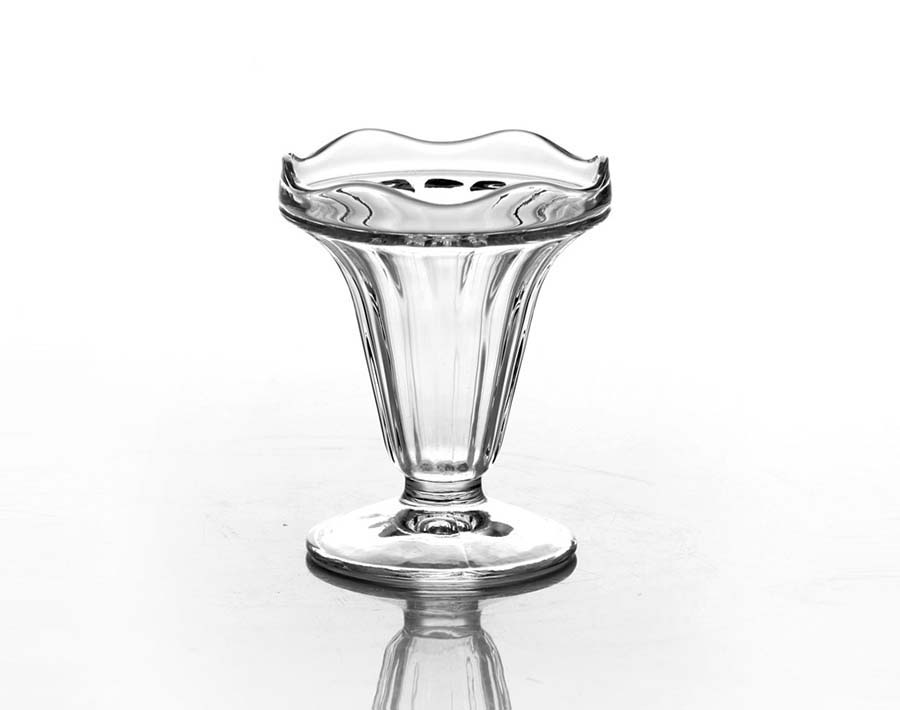 China manufacturer classic glass dessert cups
Soft ice cream (American ice cream): soft ice cream does not harden in the production process, the expansion rate is between 30% and 60%. Usually, soft ice cream contains more nutrients (about 1.6 times) than a hard ice cream of the same size; a soft ice cream without hardened is also greasy and mellow.
Soft ice cream with its low expansion rate is more greasy and mellow, we must choose this narrower cup as a red wine glass. The wide base provides good stability on any table.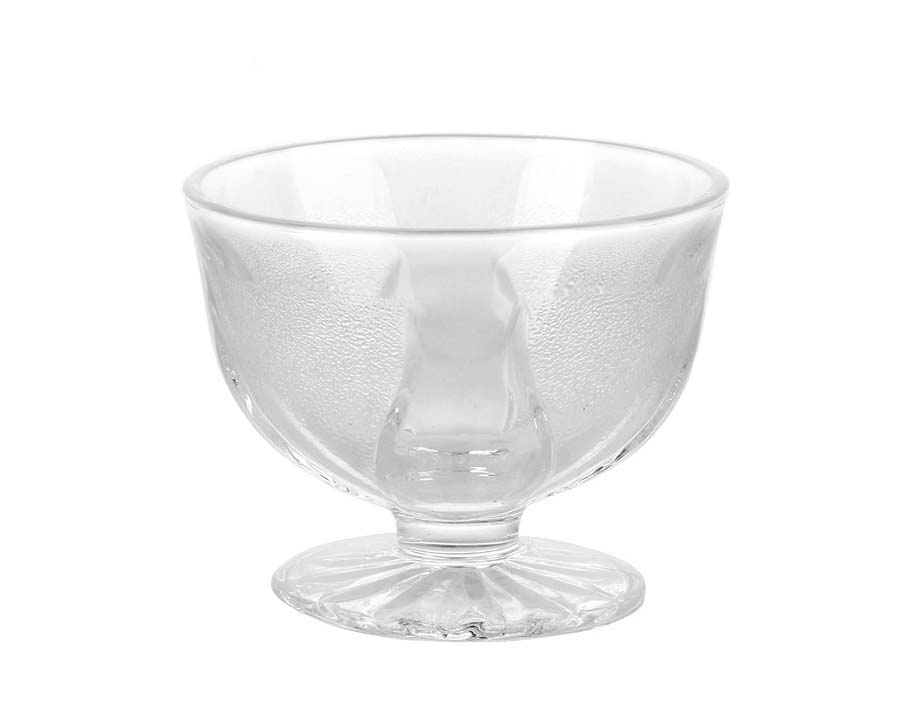 China factory ice cream glass bowl
Cream ice cream: mainly made of "cream" as raw material, taste lubricated and comfortable, but also with high-calorie cream.
Cream ice cream is mainly made of milk, which is snow-white. Therefore, using this sanding process, transparent without perspective, can make the glass light soft, not dazzling, and look particularly comfortable.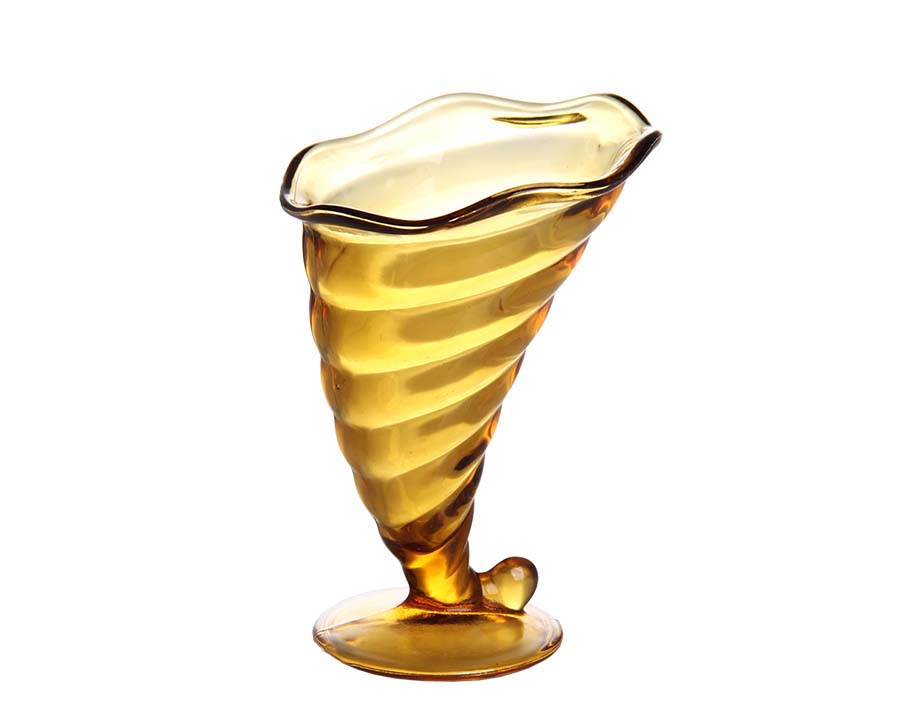 Yogurt ice cream glass cup
Yogurt ice cream: an ice cream dessert made from yogurt ice cream powder or paste. Rich in active probiotics, can help improve immunity. Now it has been very popular in Europe and the United States and has begun very popularly in China.
The perfect combination of modern and elegant, when serving dessert, you will be the proudest hostess and mother! Transparent glassware allows you to see exactly what inside to increase your appetite, and it is ideal for yogurt ice cream.
Delicious ice cream with elegant ice cream glass, this is the purpose of our design and production. The 5 products recommended here are only a few of our product representatives, for more ice cream sundae glasses wholesale you can be appreciated in the product section and facebook.