Pulished on Apr. 02, 2020
Glass Kettle are becoming increasingly common nowadays. There are more fancy glass kettle than white plastic and metal kettle. Glass kettles has the transparente body, which can support you look straighly into the inner body. And the pyrex glass kettle not only can hold hot water but also hold the colde ice. Thus, peopler prefer to use the borosilicate glass kettle to make the tea.There are types of glass, it is even more important to choose the right type. In order to be able to find suitable glass products, we need to have an understanding of various glasses and be familiar with the characteristics of glass tea sets. We need to know well about the advantage to glass kettle for making tea.
1. Heat-resistant material borosilicate glass: can be heated with candle and alcohol or even ;
2, high perspective: Since the clear transparent glass material, we can directly see the brewing process, enjoy the beauty of tea or flowers or fruit stretch.
3. Original flavor reappearance: Due to the characteristics of glass without pores, the taste of scented tea will not be absorbed so that you can enjoy 100% of the original flavor ! It is easy to clean.

4, elegant shape design: designed for brewing tea, crystal texture, you can have a good view for the light tea color of herbal tea and fully enjoy the fun of tea.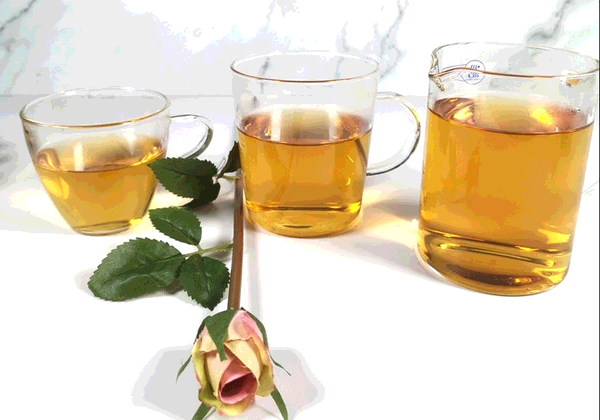 When it comes to the tea making, you must want to know which kind of tea is suitable for glass tea set.
Glass tea set is mainly suitable for herbal flowers, black tea, green tea, pu'er tea, fruit tea, health tea and craft flower tea, etc., and coffee series, which has high ornamental and interesting.
The color of tea soup is bright and the tenderness and softness of tea is pretty good when using the glass tea set to making tea.The up and down movement of tea leaves and the the gradual stretching if tea leaves during brewing process, we can observe well, which is a art for movement.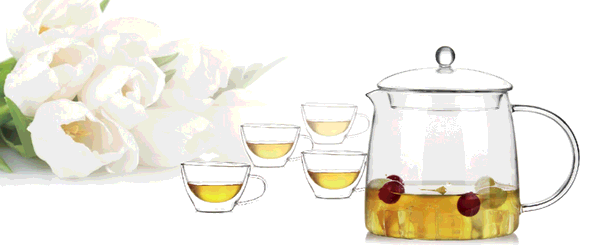 How to choose a good qualiy of glass tea set:

1. Notice the Capacity of the kettle
Generally 800 ml and 600 ml is the best choice.If you prefer to make more tea one time to support many people, you must choose a large capacity.
2.Weight of the kettle

When choosing a glass tea kettle, the heavier one is better. Too light one is not durable.

3 Heat resistance
When choosing a kettle, pay attention to the heat resistance. Generally, it is marked with heat-resistant glass and the borosilicate/pyrex glass.

4 stainless steel/ceramic filter
Because the tea is filtered, the filter should be easy to clean. Stainless steel is more durable.


5 Removable and washable
The filter in the kettle can be removed. It will be more onvenient when cleaning, and it will not be easy to leave tea stains.