Pulished on Sep. 09, 2022
Glassware is one of the wildly use household ware in the world. It is transparent and clear. But with technically developed, we can add different elements to the material to make it different. It can be a solid color. And we can change the physical properties. The soda lime glass can withstand about 60 degrees in a short time. Or it will burst when it is quenched and heated. We can make it borosilicate glass or temper glass.
Since it is transparent, how can we make it high-end? There are lots of post-processing ways to make transparent glass to make it high-end. Just follow up with me to check the high-end glassware.
First, combine the different colors of the glassware, and make a unique shape of the glassware body.
For example, the wine glass goblet. The traditional one is clear only, now we can make the color stem, and create a new shape wine glass body, then make a series, check below. Is not it quite good for your party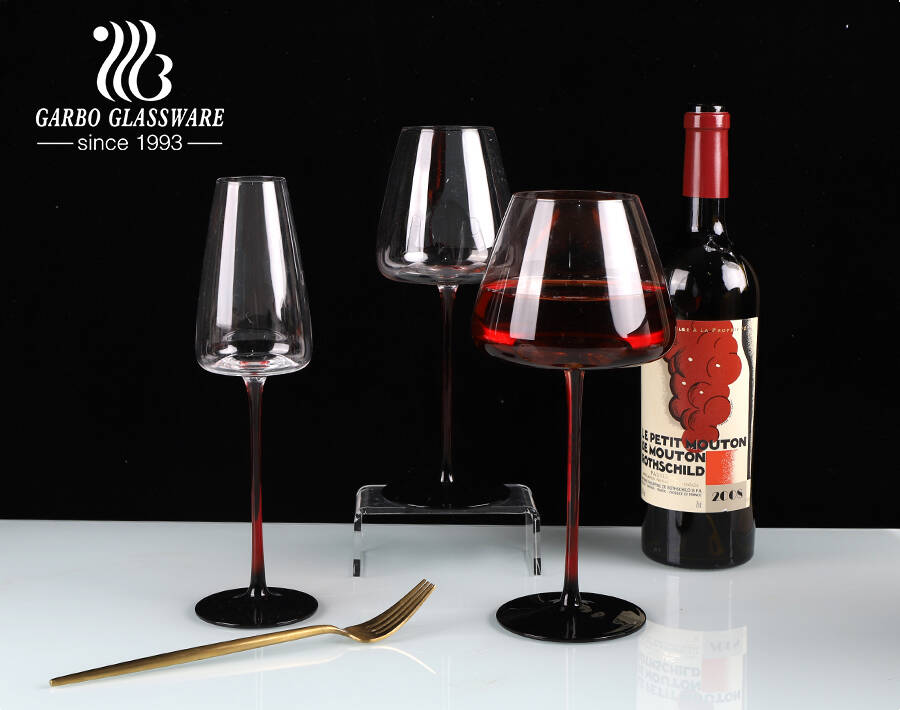 Luxury handcraft blew stem glassware red and black spade series with Modern and vintage mixture style fancy high-end wine glass and champagne glass flute with custom colors spraying on stem or base. Its Unique design is finished by craft workers who have 20 years in making glassware. It can also be packed in a high-end gift box, then it is not only good for decoration but wine tasting. Don't you think it is high-end?
Second, add some different elements to the glassware body. See this Exquisite handmade glassware ion electroplated glass tumbler with extra artificial diamond stem