Pulished on May. 23, 2023
Elevate Your Champagne and Wine Experience with Luxury Borosilicate Double Wall Glass Goblets
Introduction:
When it comes to enjoying champagne and wine, the vessel from which you sip plays a crucial role in enhancing your overall experience. Enter Garbo Glassware Company, a leading provider of luxury double wall glass goblets designed specifically for champagne and wine enthusiasts. In this article, we will delve into the exquisite features and benefits of these goblets and explore why they are the perfect choice for connoisseurs seeking elegance, functionality, and unparalleled quality.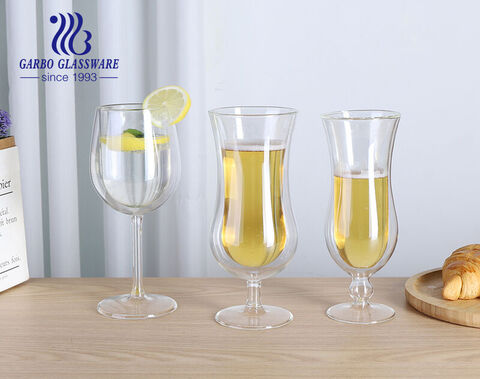 Why Choose Glassware Instead of Plastic and Stainless Steel:
When it comes to selecting the perfect goblet for your champagne and wine, the material choice is of utmost importance. Garbo Glassware Company stands out by offering glass goblets instead of plastic or stainless steel alternatives. Here's why:
Preservation of Flavors: Glassware ensures the preservation of the wine's natural flavors and aromas, allowing you to experience the drink in its truest form. Plastic or stainless steel can introduce unwanted tastes and odors, compromising the quality of your beverage.
Elegance and Aesthetic Appeal: The allure of glassware lies in its timeless elegance and visual appeal. Garbo's luxury double wall glass goblets not only enhance the visual presentation of your champagne and wine but also elevate the overall ambiance of your event or occasion.
Environmentally Friendly: Opting for glassware aligns with sustainable practices, as glass is a recyclable material. By choosing Garbo's glass goblets, you are making a conscious choice to reduce waste and minimize your environmental footprint.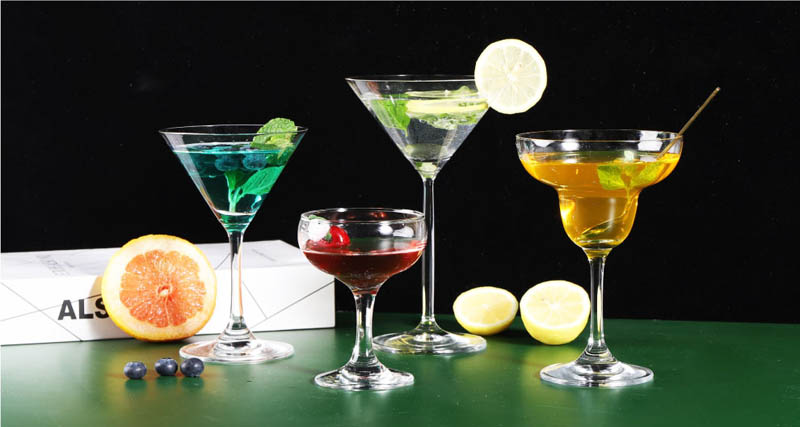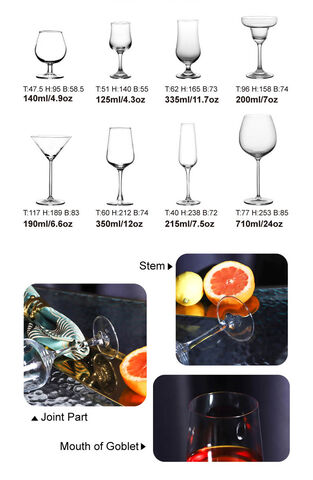 Why Choose Garbo Company in China:
Garbo Glassware Company, based in China, has established itself as a reputable brand in the industry. Here are some compelling reasons to choose Garbo for your luxury double wall glass goblets:
Expert Craftsmanship: Garbo prides itself on its skilled artisans who meticulously handcraft each goblet with precision and care. The company's commitment to quality ensures that every piece is flawlessly executed, resulting in a truly luxurious product.
Technological Advancements: Garbo embraces modern manufacturing techniques and invests in cutting-edge technology to ensure consistent quality and innovative design. Their continuous pursuit of excellence sets them apart from competitors in the market.
Extensive Product Range: Garbo offers a wide selection of glassware products, catering to different preferences and occasions. Whether you prefer single wall goblets or the innovative double wall design, Garbo has the perfect goblet to suit your needs.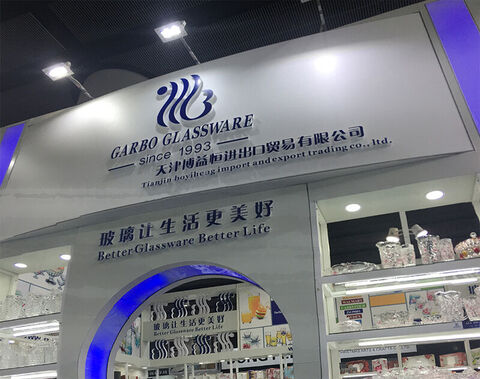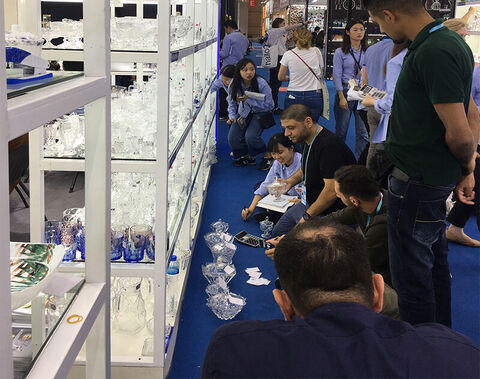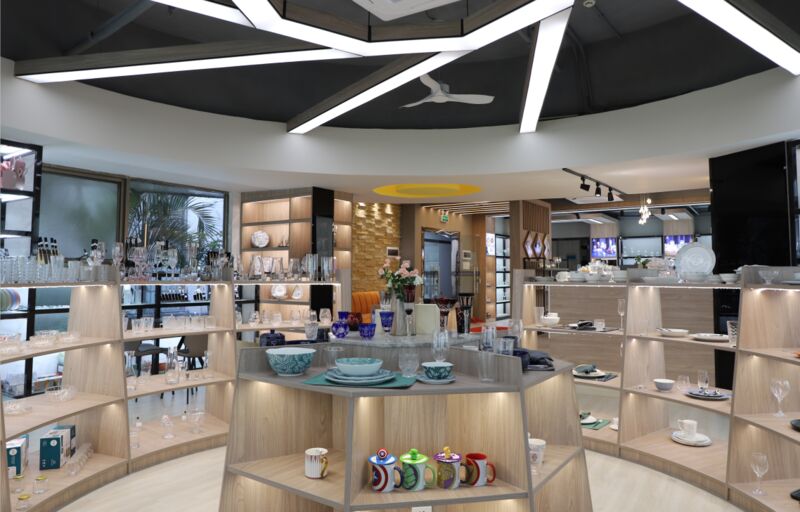 The Double Wall Advantage:
Garbo Glassware Company presents champagne and wine enthusiasts with the option of choosing double wall glass goblets, which provide a range of benefits:
Optimal Temperature Control: The double wall construction acts as an excellent insulator, maintaining the ideal temperature of your champagne or wine for an extended period. This ensures that your drink remains perfectly chilled without the need for ice, preserving its taste and quality.
Enhanced Durability: Garbo's double wall goblets are crafted from high-quality borosilicate glass, renowned for its durability and resistance to thermal shock. This superior construction minimizes the risk of breakage, ensuring that your goblets withstand regular use and remain a long-lasting investment.
Comfort and Ergonomics: The double wall design not only provides thermal insulation but also makes the goblets comfortable to hold. Your hands are shielded from the temperature of the drink inside, allowing for a pleasurable and effortless sipping experience.
Versatility for Wine and Champagne: Garbo's double wall glass goblets are designed to accommodate both wine and champagne, making them versatile additions to your glassware collection. Whether you're savoring a rich red or a sparkling champagne, you will have great advantages from the double wall glass goblet design.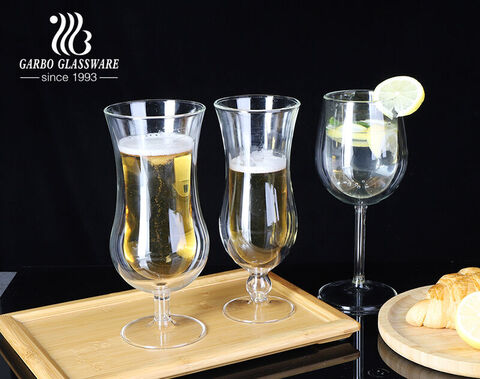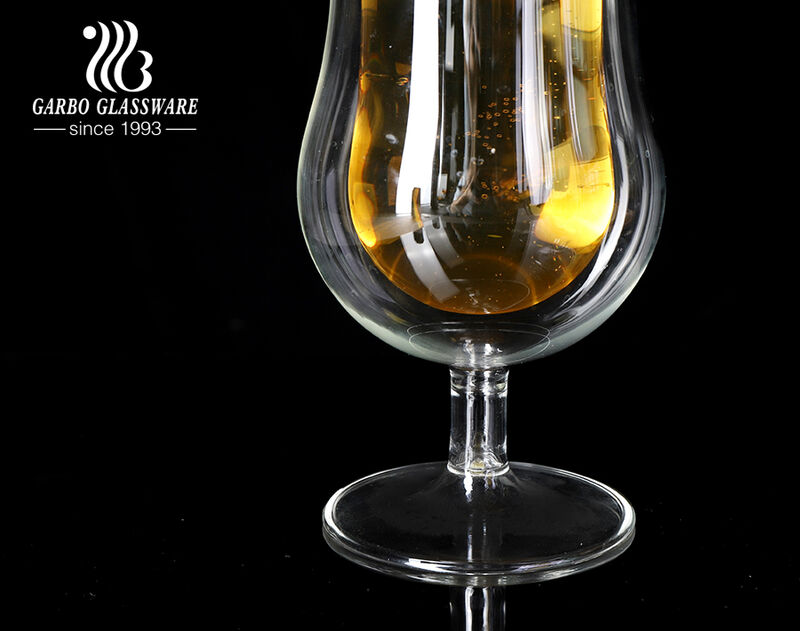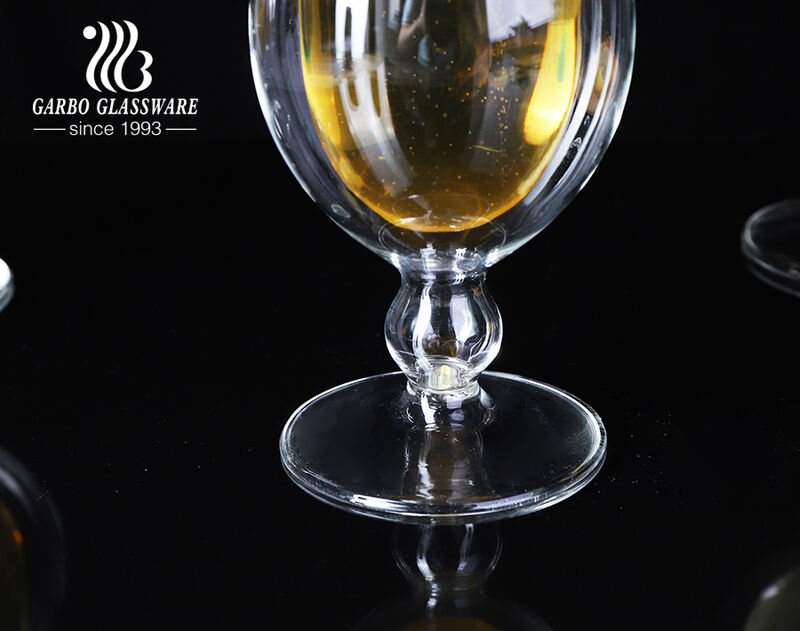 Conclusion:
In conclusion, when it comes to enhancing your champagne and wine experience, Garbo Glassware Company offers luxury double wall glass goblets that embody elegance, functionality, and exceptional quality. Choosing glassware over plastic or stainless steel ensures the preservation of flavors and provides a visually appealing and elegant presentation. Opting for Garbo, a renowned glassware company based in China, brings numerous advantages such as expert craftsmanship, technological advancements, and an extensive product range.
The double wall design of Garbo's goblets offers temperature control, maintaining the ideal serving temperature for your champagne and wine. The use of high-quality borosilicate glass ensures durability and resistance to thermal shock, making these goblets a long-lasting investment. Moreover, the ergonomic design of the double wall goblets ensures comfort during handling and a pleasurable sipping experience.
Garbo's commitment to providing versatile glassware is evident in their double wall goblet collection, catering to both wine and champagne enthusiasts. The range of options allows you to find the perfect goblet to suit your preferences and occasions.
By choosing Garbo's luxury double wall glass goblets for champagne and wine, you are elevating your drinking experience while embracing sustainability and supporting a company known for its expert craftsmanship and innovative designs. Whether you're hosting a special celebration or simply enjoying a glass of your favorite wine, Garbo's goblets will undoubtedly enhance the flavors, aromas, and overall ambiance, ensuring that every sip is a luxurious and memorable one.