Pulished on Jun. 05, 2023
At GARBO GLASSWARE, we take pride in offering an exquisite range of glassware that combines elegance, craftsmanship, and functionality. From enchanting glass vases to dazzling drinkware, our collection is designed to elevate your dining and living experiences.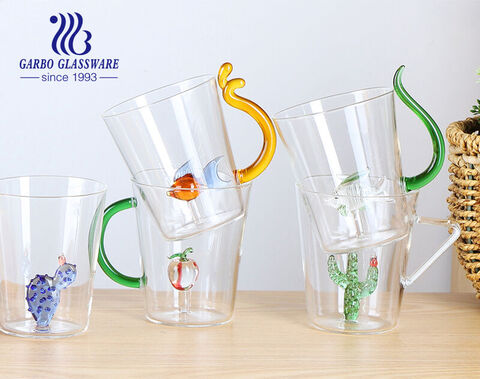 Step into the world of GARBO GLASSWARE and discover a realm where every piece tells a story of creativity and artistry. Our stunning range is a testament to our dedication to producing exceptional glassware that stands out in terms of design, quality, and innovation.
When it comes to glassware, we believe that beauty lies in the details. Each item in our collection is meticulously crafted by skilled artisans who have mastered the art of working with glass. From delicate hand-blown vases with intricate patterns to sleek and contemporary drinkware, our range encompasses a wide variety of styles to suit every taste and occasion.
One of the most enchanting aspects of glass is its ability to play with light. The way it catches and reflects light creates a mesmerizing display that adds a touch of magic to any setting. Our glassware is carefully designed to maximize this inherent beauty, whether it's the sparkling facets of a crystal-clear wine glass or the soft glow of a hand-cut glass bowl. Experience the captivating allure as the light dances through our glassware, transforming your table into a captivating tableau.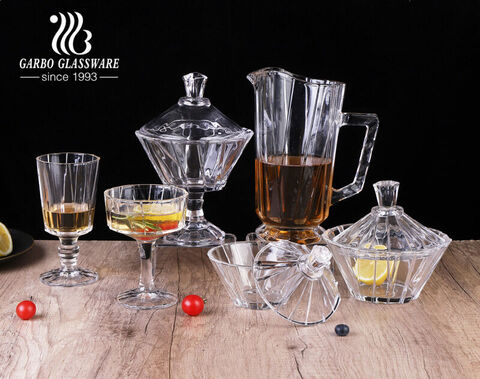 But it's not just about aesthetics. Our glassware is also built to enhance your practical needs. We understand the importance of functionality in everyday life, and our collection seamlessly blends style with usability. From ergonomically designed wine glasses that fit comfortably in your hand to durable and dishwasher-safe tumblers, our glassware is meant to be enjoyed with ease and convenience.
Whether you're hosting a lavish dinner party or simply enjoying a quiet evening at home, our glassware will elevate your experience. Sip your favorite wine from a beautifully crafted glass, or pour refreshing cocktails into our stylish drinkware. Serve delectable desserts in elegant glass bowls, or display fresh flowers in captivating vases that double as stunning centerpieces. The possibilities are endless, and our range offers the perfect complement to any occasion.
At GARBO GLASSWARE, quality is of utmost importance to us. We source the finest materials and employ stringent quality control measures to ensure that each piece meets our exacting standards. Our commitment to excellence is evident in the durability and longevity of our glassware, making it a worthy investment for both personal use and gifting.
So, come and explore our stunning range at GARBO GLASSWARE. Experience the beauty of glass as it unfolds before your eyes. Immerse yourself in the artistry, craftsmanship, and elegance that define our collection. From the delicate to the bold, the traditional to the contemporary, we have glassware that will inspire and delight. Elevate your dining experience, add a touch of sophistication to your living spaces, and let the beauty of glass shine through every moment.