Pulished on Aug. 13, 2019
Speaking of busy days in spring, on August 10, the reporter came to Garbo Glassware for an interview. he had just entered the gate of the enterprise when he saw trucks from all over the country coming to pull the goods neatly arranged outside the warehouse. boxes of cartons filled with glass products were ready to go. busy figures from nearby production workshops shuttled between the production lines, waiting for the finished glass products to be released and packed in an orderly manner. On the side of a schematic diagram marked "Phase II Project of New Multifunctional Daily glassware Production Line", several workers are meticulously observing the grouting and solidification of the foundation at the construction site.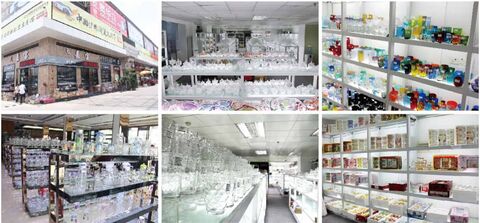 "At present, the company's glass bottle production line is relatively simple in equipment, low in melting storage ratio, low in heat preservation strength and high in energy consumption. The new multifunctional Daily glassware production line can not only expand the production scale, but also adopt energy-saving heat preservation kilns to realize heat accumulation and complete natural gas fuel heating of the material channel to make the temperature control more efficient, energy-saving and environment-friendly. A new glass melting process that can consume broken glass and advanced environmental protection and energy-saving equipment will be adopted to realize two-way saving of raw materials and energy resources and technological innovation. " When asked about the original intention of building this new production line.
It is reported that the comprehensive research and development center for the first phase of the project, which has been put into use in January 2011, will actively cooperate with national scientific research institutes and institutions of higher learning in the future by integrating domestic research and development resources and organizing innovative research in various industries to form a complete and efficient "scientific research-development-product-market" model so as to make the company form a scale and influence in terms of overall strength, scientific research achievements and economic benefits.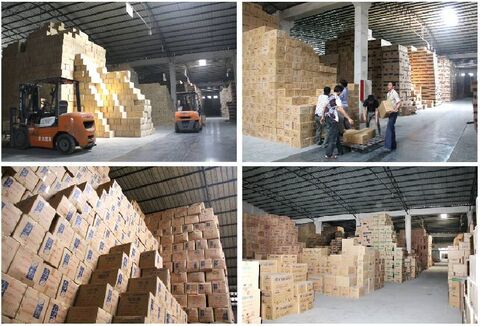 Garbo Glassware was established in July 1993. It is an export-oriented private enterprise specializing in glass products. It is the governing unit of China Daily glassware Association, the production and research base of Guangdong University of Technology, and the Guangzhou Large Glass Container Engineering Technology Research Center. At present, the glassware wholesale suppliers,Garbo company's main products include wine bottles, storage bottles, juice bottles, seasoning bottles and other varieties, 90% of the products are exported to Europe, America, Asia, the Middle East and Southeast Asia and other countries and regions. More than 160 products independently designed by the company have won national patents for appearance and utility models.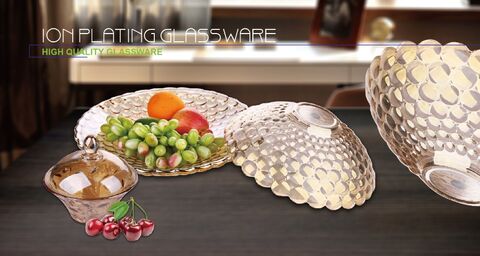 Daily glassware has the advantages of being recyclable, recyclable and reusable. Its industry will play an important role in the theme of low carbon, green, environmental protection and recycling. The innovation of multifunctional Daily glassware production technology is favored by the market and consumers for its high quality and high-end positioning, and the market demand is huge. Hongda Company adjusted its management strategy in time and invested 160 million yuan to build a new multifunctional Daily glassware production line. There were two phases of construction, mainly including workshops, research and development center warehouses and two glass kilns. The whole construction process of the project adopts the world's advanced technology and equipment, authoritative expert management team, comprehensive utilization and other measures to reduce pollution from the source, improve the efficiency of resource utilization, reach the domestic leading level and approach or exceed the international level as much as possible, so as to ensure the competitiveness of the project.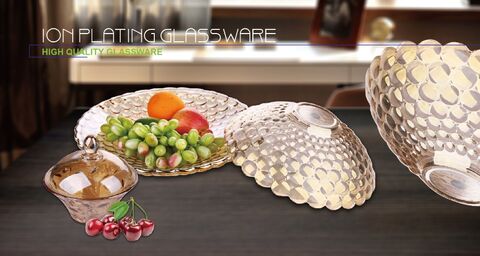 It is understood that the second phase of the project is expected to be completed and put into use in October this year. It will achieve an annual output of 51,000 tons of daily glass, generate an additional sales revenue of 173.55 million yuan, create about 600 new jobs, and indirectly drive 1,800 people to work. "This project is an energy-saving and environment-friendly project encouraged by the state and conforms to the state's industrial policy. After completion, it will have a good demonstration and driving effect on the development of energy-saving and emission-reduction industries and the technological upgrading of Daily glassware industry in the country and surrounding areas. At the same time, with the implementation of the project, it will drive the further development of Guangdong Daily glassware Industry Park,