Pulished on Mar. 03, 2021
After 2 weeks of Chinese New Year holiday and 2 weeks of hard works conducted by our professional designing department, our Garbo Glassware brand new main catalogue for 2021 is finally launched this week. So let's take a clear look at this catalogue, which has been already uploaded to our website for public download through the link below. There are details remarked below each item, T=top diameter, B=bottom diameter, H=height, V=capacity in ML, W=weight and packaging method such as 6pcs/box 48pcs/CTN with CBM per carton.
Download Garbo Glassware 2021 catalogue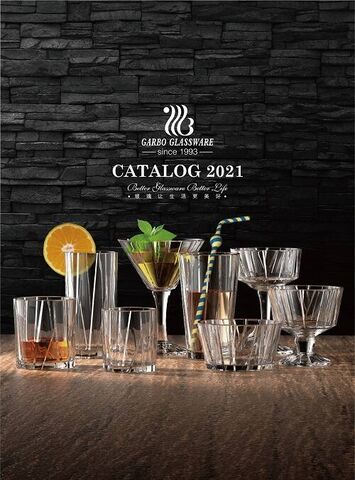 The first part to go would be our glass tumblers and engraved glass cups that are exported the most to global markets according to different designs. We can see those classic transparent machine pressed glass tumblers in different sizes and molds, including rock glasses, highball glasses, pint glasses, Collin glasses and machine blown glass tumblers like pilsner glasses and stemless tumblers in similar or very unique shapes. Some of them are in stock with our own factory packaging such as brown box and all kinds of colour boxes, which can be found from our special edition catalogue-the in stock glassware catalogue which has been defined as South China refers to Guangzhou port and North China refers to Nanjing port and Lianyungang port.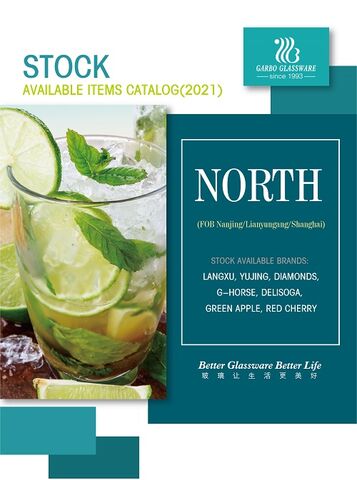 Engraved glass cups include our exclusive mold designs that have been listed as series by same engraving with different sizes or same size with similar engravings. The most sold model would be 8oz and 11oz, the theory of the mixed mold designs was designed to expand more designs with the same model. For example, 4 different designs can be manufactured by one machine run from this image below, through which our clients are able to order the quantity of one batch with more designs to improve the marketing and sales.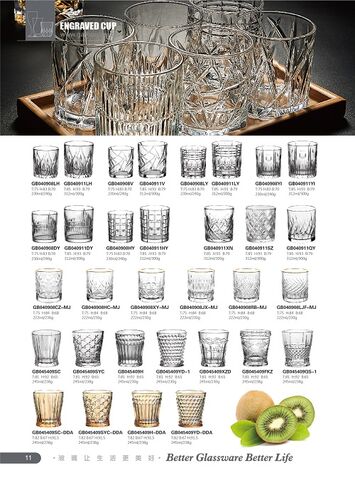 Shot glass and glass ice bucket are good for many markets but they are not sold as many as the cups, so the models and designs won't be too many here but every model listed in the catalogue is selected as they're so classic that would be loved by everyone who sees them. Besides, there're all kinds of creative post processing on the shot glass, such as spraying colours and decal printings all by clients' customsied design.
Glassware set includes our glass bowls set which usually consists of 1 large bowl and 4 or 6 small bowls with same design, glass drinking set which consists of 1 glass pitcher with 4 or 6 glass cups with custom printings. Africa, Middle East Arabic markets and Latin America markets would like the most. Or glass decanter set with 1 wine or whiskey decanter and wine glass cups or whiskey glass for Europe and North America buyers.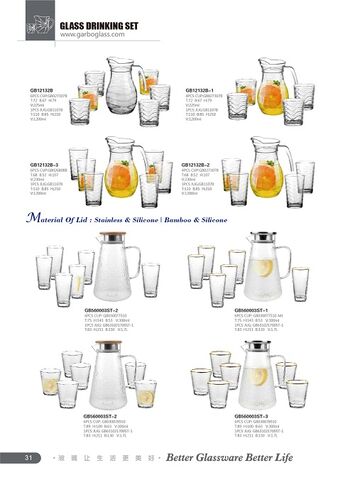 For the glass jar and candy jar, most of them are in stock with very competitive discounts from time to time. Turkey, Africa, Brazil, Algeria and Sudan clients would be happy to see these products. Besides, the glass candy jar is not only used for candy and snacks, but Europe clients would also purchase them for jewelry storage or candle.