Pulished on Dec. 01, 2021
Garbo Glassware Top 10 best-selling embossed glass cups
Here we will introduce to you Garbo Glassware Top 10 best-Selling Embossed glass tumblers.
No.1: GB040908 collection, 220ml/8oz glass tumblers, also called it 8oz juice glass cup. We have various design for choice.
Normally you can mix any 4 designs in 40HQ, and 1HQ can load 100000pcs, that means each design just need 25000pcs.
For package ways, ususally clients would like to pack in 6pcs in color box or 4pcs in window box.
We can accept customized OEM new design package box.

No.2: GB040911 collection, 340ml/11oz, it's same as aboved 8oz juice cups, it can mix any 4 designs in 40HQ, which can load bout 72000pcs.
It can be used for whisky tumbler or water cups.

No.3: GB040909 272ml/9oz, high ball glass tumbler, can mix any 3-4design in 40HQ.

NO.4: GB040912 350ml/12oz high ball glass tumbler.

No.5: GB049412 347ml, can mix 5 designs in 40HQ, we also call it wine glass goblet.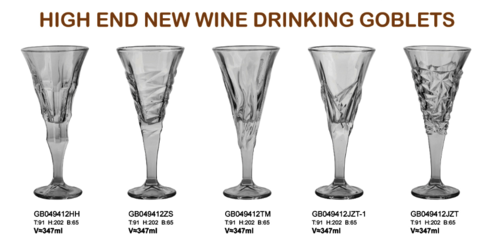 No.6: GB540409 9OZ/256ml glass tumbler like a U shape glass tumbler.

No.7: GB041009 10OZ/275ml V shape glass tumbler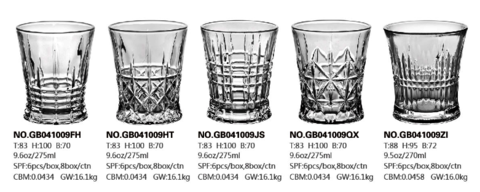 No.8: GB041007 7OZ/208ml small V shape glass cups

No.9: GB045308 9OZ/260ml egg shape glass tumbler.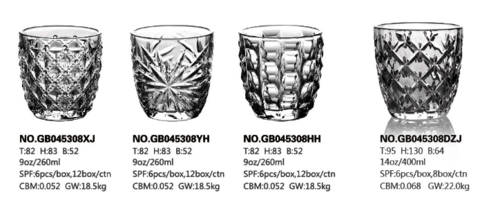 No.10: GB044010 10OZ/300ml U shape glass cups.