Pulished on Sep. 03, 2022
Hello everyone, how are you doing? Hope everything goes well. Today I would like to introduce to you the latest developments of our Garbo. As in previous years, we also started a new live broadcast stage in September this year, because every September is Alibaba's procurement festival, a large-scale procurement festival event, which includes tens of thousands of merchants and participates in various discount activities on products At the same time, each store also has live broadcasts, which can give you a vivid introduction to different products, such as new products, popular products, promotional products and so on. At the same time, the purchasing section also includes various industries, such as electronic products, home and garden products, clothing, etc. As long as you need it, I believe you can find it on Alibaba.
We, Garbo International, are also committed to providing each customer with a full range of displays and services. We have 5 accounts on Alibaba, which are for different categories of kitchen supplies, such as daily glass, daily ceramic tableware, stainless steel cutlery and fork, small kitchen utensils and so on. As long as you need to purchase kitchen supplies, I believe we can provide you with services. In this September Purchasing Festival, we have prepared 16 live streams for everyone, all of which are aimed at different products. Next, I will introduce them to you one by one.
1. Stock glass products
For some customers, small MOQ and fast delivery are particularly important. This was where the stock product was born. We Jiabao cooperate with many well-known domestic brands and can provide you with different types of daily glass products. For example, DELI, QIANLI, DIAMOND, YUJING, G-Horse, Red Cherry, and LangXu, etc. In the first live broadcast, we introduced the Langxu brand. Langxu is a familiar brand if you buy stock frequently, especially for India. We, Garbo, are authorized to sell products of this brand to various countries. If you are interested, you can scan the QR code in the picture below to watch the live broadcast of the factory, which ended on September 1.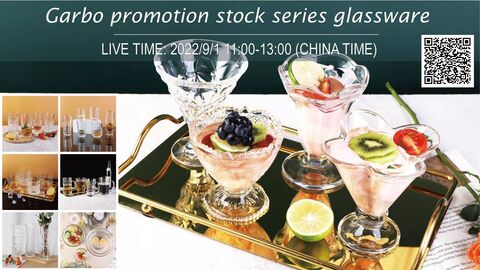 2. Electric wine opener and wine glasses
In the second live broadcast, the products brought to you are Garbo's new products, electric wine opener and classic stock style wine glasses and decanters. Electric products are really brand new products for Garbo, but for wine utensils, they are products that have recently surged in popularity. Since the beginning of the new crown epidemic in 2019, catering around the world has been greatly affected, but for people who like to drink red wine, it is impossible to abandon red wine, so the electric wine opener began to soar. With it, you can easily enjoy red wine at home. For wine opener, we have battery version and rechargeable version. At the same time, we also have related accessories, such as wine pour. The special internal structure makes it possible to sober the wine up without using a decanter. We also have a vacuum wine stopper that can record the time, as well as a foil cutter and so on. These tools allow you to enjoy wine at home. The live broadcast of the factory also ended on September 2. If you want to watch the details, you can scan the QR code in the picture below to watch.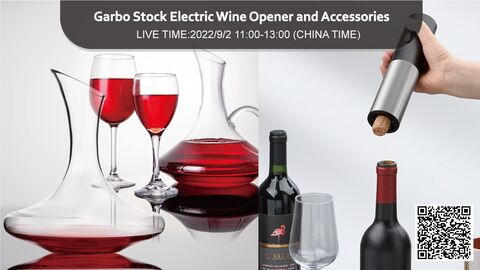 The above two live broadcasts have already ended. In addition, we have 14 live broadcasts. If you are interested, you can scan the QR code in the picture below to bookmark our store in advance. You will be reminded to watch when the live broadcast starts.
3. New and classictea glass series
This live broadcast will introduce you to a very classic teacup shape and a very luxurious golden design.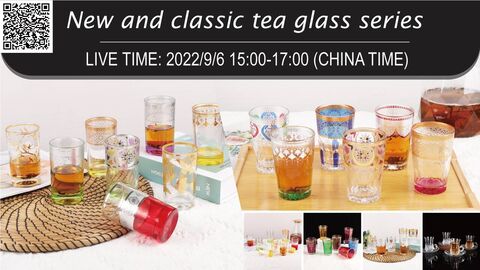 4. Nordic Classic and Popular Cutlery
Vintage Portugal Style Cutlery, Cute and Exquisite Children Cutlery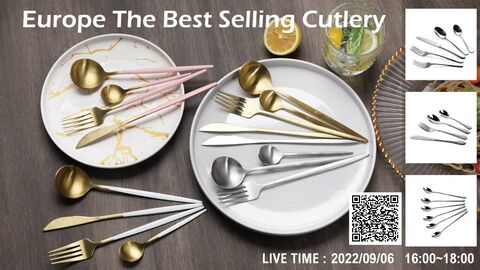 5. Garbo Glass Lunch Box with Bag
To introduce new items of glass lunch box and baking dish with portable bag, and new items of mini dessert glass container.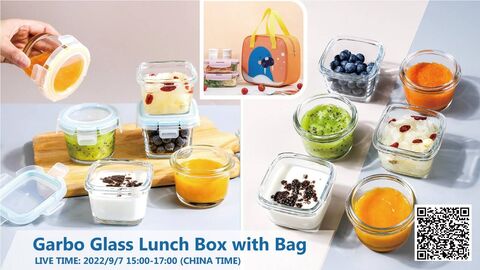 6. Garbo hot sale opal glass dinnerware sets and cutlery
To introduce White & black opal glass dinner set, and some stock stainless steel cutlery flatware.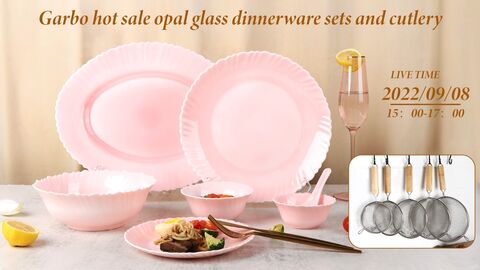 7. White and black opal glass dinnerware set
To introduce different opal glass dinnerware set, especially the most popular 58pcs opal glass dinner set.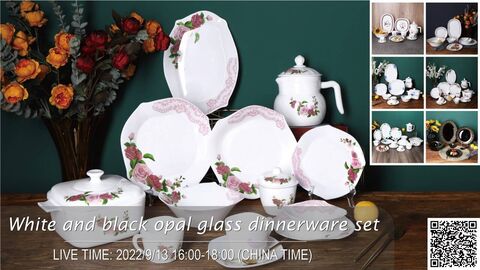 8. New double wall glass cup & teapot
To introduce Classic double wall glass cup and new arrival high borosilicate teapot.
9. High-quality Stocked 201ss Mirror Polished Cutlery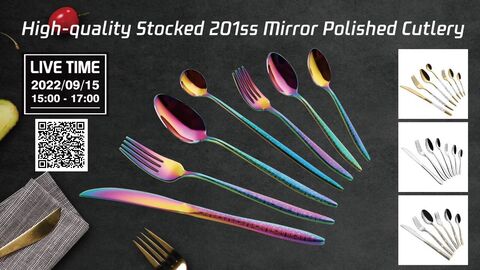 10. Garbo New arrival and classic water glass
11. Garbo new handmade glassware and decorative solid color glass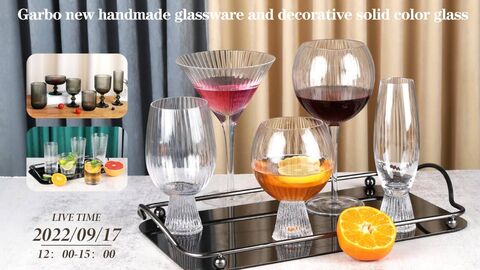 12. Hot Sale Stainless Steel Flatware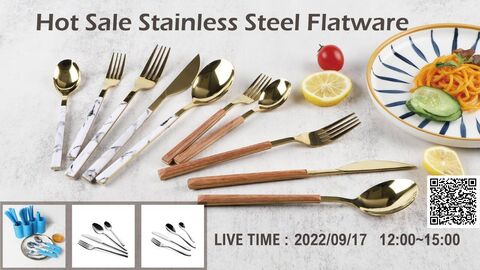 13. Garbo new arrival ceramic tableware
14. Garbo wine glass for party, wedding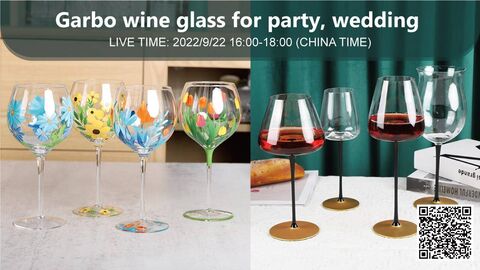 15. Garbo New arrival color spray opal glass dinner set
16. Competitive Price Stainless Steel Cutlery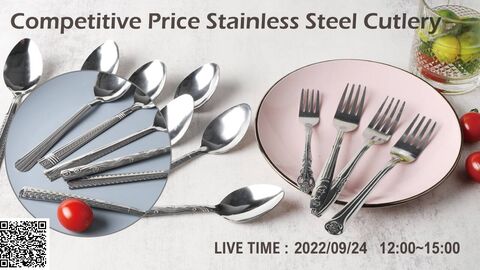 So if you are interested in any of our products, please leave us a message, we will serve you wholeheartedly.