Pulished on Feb. 24, 2021
Hello everyone, welcome back to our GARBO website. Today I am not going to introduce new promotions, but want to show you all our new sample room, which is with high-end kitchen and tabletop products, such as daily use glassware, ceramics, porcelain, stainless steel cutlery, kitchen tools, and so on.
As an international trading company dedicated to providing one-stop service for food and kitchen supplies, we have joined this industry since 1993. To this day, in order to cater to customer needs, we have expanded our product line from a single daily-use glass product to the current ceramics. , Stainless steel cutlery, plastic, and various kitchen utensils. Our company has also developed from the original one sample room to now has an entire floor office area and five large-scale sample rooms.
Today I will introduce our new sample room to all of us. This sample room we want to show our customers is a high-end series, so it displays a variety of high-end Japanese kitchen products. Then follow me to see what this sample room looks like.
The first thing that caught the eye was our company's signature, GARBO INTERNATIONAL. The font is correct, and this blue is the symbolic color of our company.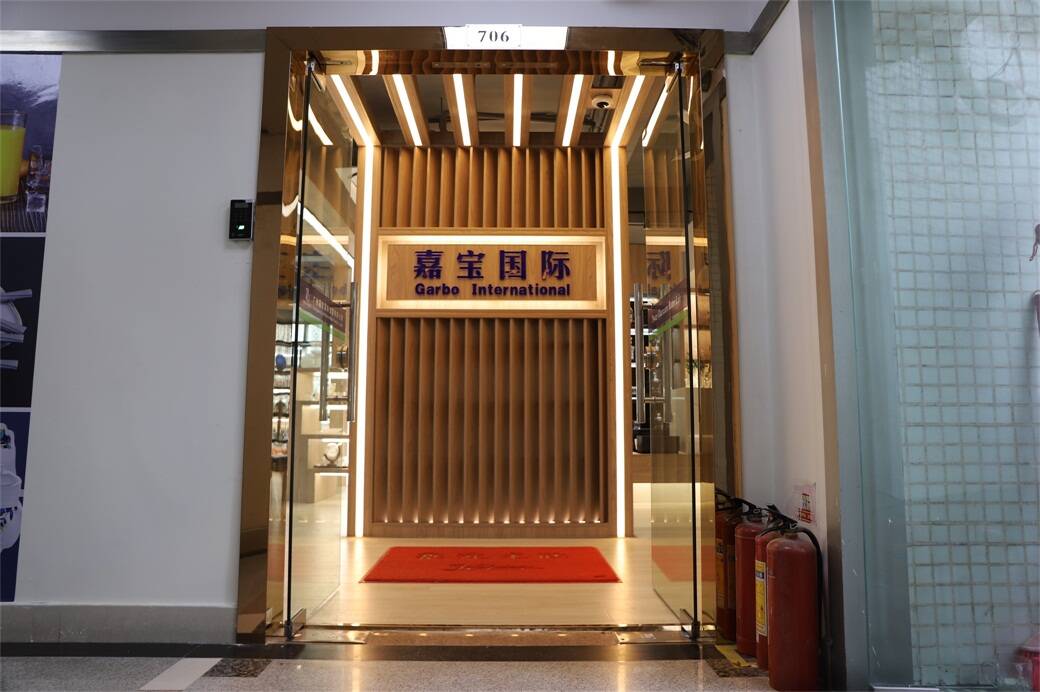 A variety of high-end glass products are displayed on the left-hand side of the door, including goblets, drinking glasses, and all kinds of dishes, most of which are made manually. These products are very suitable for the gift industry, as well as various high-end parties, and even weddings. If you want to know which products are available, please contact us.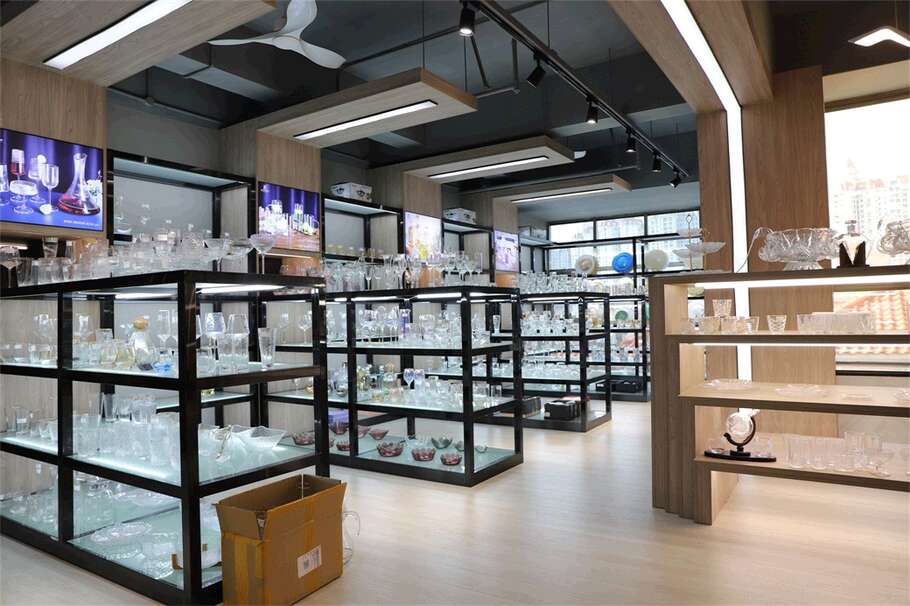 On the right-hand side of the entrance is the glass products developed by our company, as well as some ceramic and stainless steel cutlery. P.S. We have another large sample room with more ceramics and knives and forks on display. If you are interested in these products, please contact us.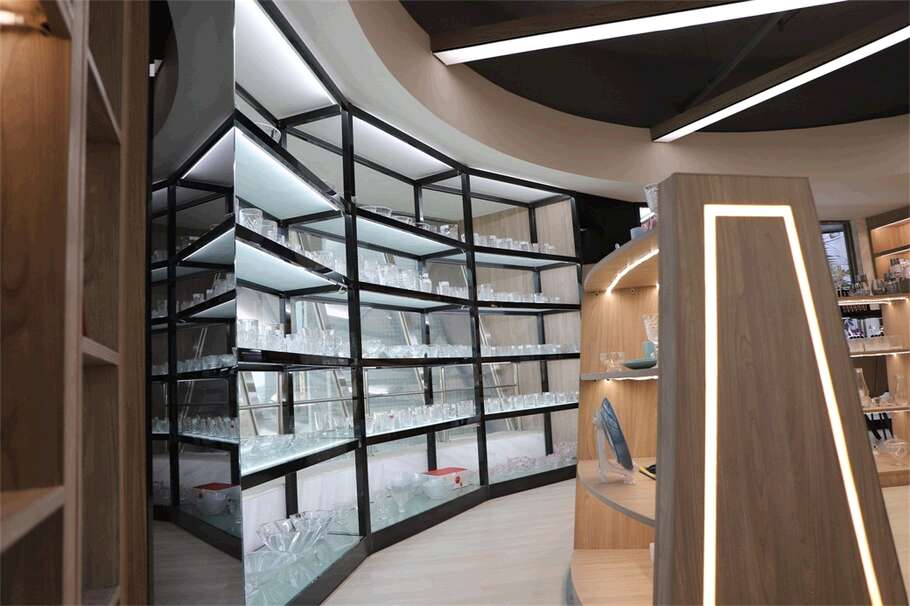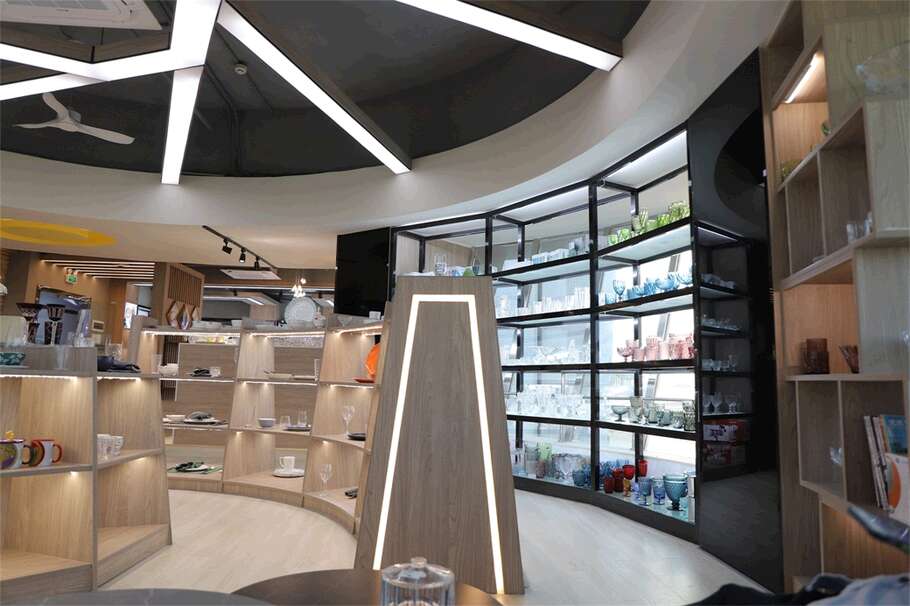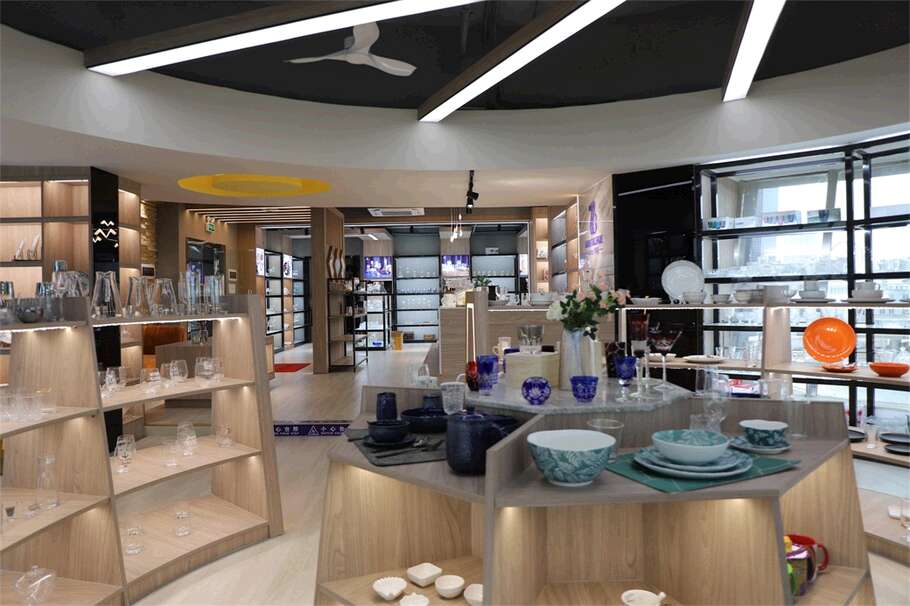 In addition, I believe you will like this part very much. The soft sofa and wide field of vision allow you to talk to us comfortably.
If you are interested in our products, welcome to contact us or visit our company.