Pulished on Dec. 16, 2020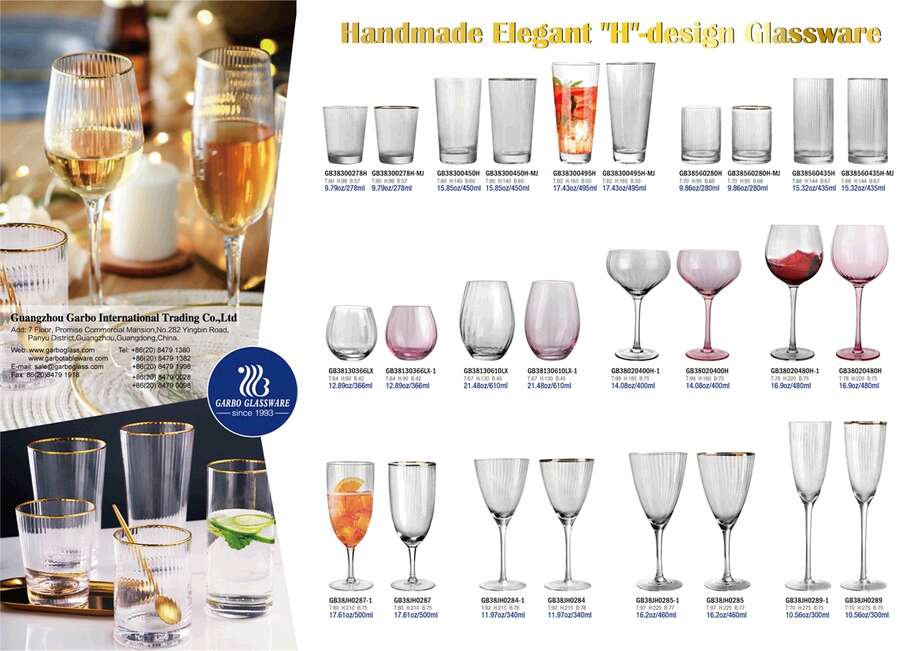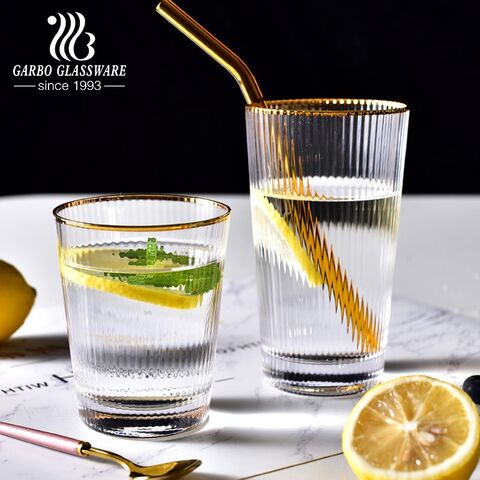 Hello everyone, today is our two-weekly product introduction time for Garbo. Today I will introduce to you Handmade Elegant H Design Glass Cups, including stemless glass cups and glass goblets, and also colored ones and gold-rimmed ones.
I guess you should have noticed from the promotion page that the texture of these cups is different from ordinary cups. That's right, all the cups are vertical lines.
1. Clear and Gold Rimmed Drinking Glass Cups

The first is the following style of glasses. You can see that we have different sizes, from 9oz to 17.5oz. And there are different shapes, some are more straight and some are more V-shaped. In addition, you should have noticed that we have a clear style and gold-rimmed style. These styles of cups are very suitable for daily use, whether you drink water, drink, drink juice, drink lemon tea, or even drink.
2. Clear and Colored Stemless Wine Glasses and Glass Goblets

The second style is the following stemless wine glasses and glass goblet. These styles are relatively large, the smallest is about 12.5oz, the largest is 21.5oz. In addition to the difference in capacity, their vertical lines are also different from the above cups. The vertical lines of the cups above are dense, and the vertical lines of these cups are relatively thick. In addition to the different shapes and textures, I believe you have also noticed that these models have colors. These are spray colors, so in addition to red, we can also make other colors. If you want to purchase other colors, you can tell us and we will make a rendering for you for reference. In addition, if you also want to do the same with the cups above, we can certainly do it.
3. Clear and Gold Rimmed Glass Goblets

The third style is the following glass goblets. These are similar to the first type of texture, except that they are all goblets. And these also have clear and gold-rimmed ones like the first category. These are more suitable for weddings, parties, and can be used as gifts for your family and friends. Of course, all of the above styles are more suitable as gifts for others.
This is the end of the introduction. If you like it, or if you have customers purchasing such products, please leave your contact information, or leave a message and email us directly, we will serve you wholeheartedly.