Pulished on Dec. 12, 2020
Garbo glassware as one of the biggest supplier and manufacturer in China and we sold out lots of borosilicate glass double wall glass cup to support our clients demands.
We basically find out below advantage: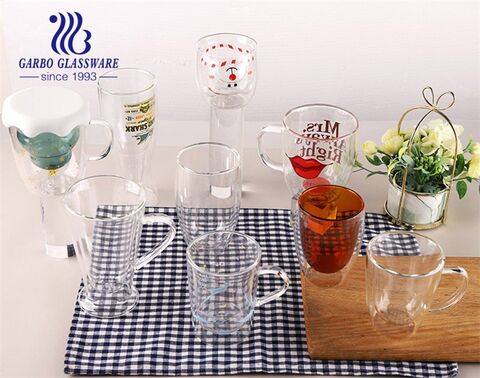 1.Heat resistant environmental friendly lead free high borosilicate raw material
2.Solid but durable, simple design and can be added decals as demands.It is acceptable to add your oem brand logo for the promotion project, like the coffee, tea promotion for online and offline shop.
3.Sets of option:single mug or with stainless steel spoon, which is more attractive and nice for customer different choice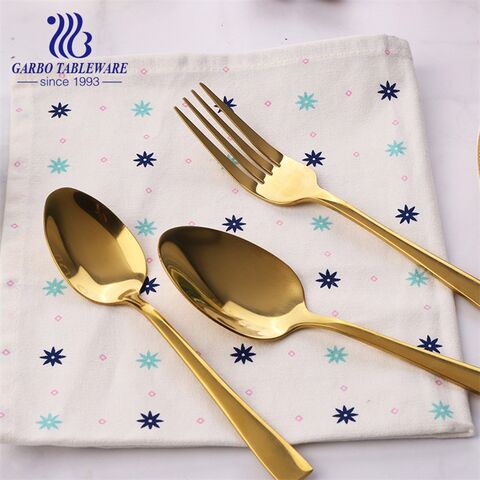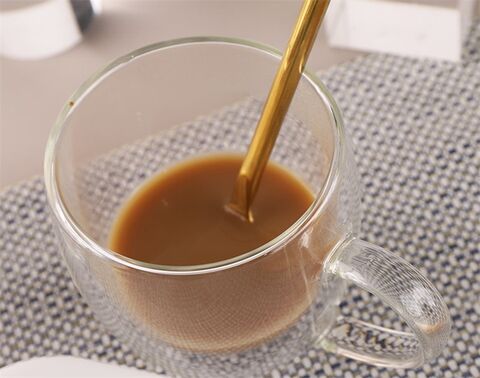 4.Clear vivid decal color, smooth body shape with wonderful cutting and finishing.
5.The Mug mouth rim is more fit-able the mouth shape to people. With color blocking,,more fashionable and interesting.
6.Arc-Shaped glass handle brings the wonderful feeling of hand holding. You can move it easily.
7.With suitable volume 400ml, 200ml,500ml,650ml for your different choice
8.The food grade stainless steel 304 raw material tea spoon is more healthy.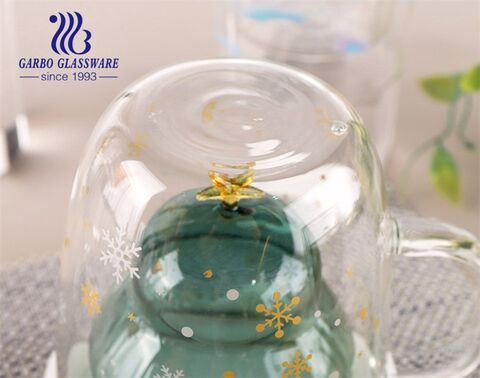 Why it can be the prefect gift choice?
As you known, Drinking is the foundation of human existence. we need to drink every time, therefore, choosing this healthy and fine-looking drinking cups as a gift for them, they will enjoy it and think of you every time they drink.
Humanity design double wall.
With the vacuum between the double wall borosilicate glass which doesn't conduct heat, the interior coffee is hot while the exterior wall will stay cool for hand safe touch.Your hand will not be burnt by the hot drink. The cold drinks will not form condensation. No any burn marks or wet rings will be left on your especially precious leather or wood table.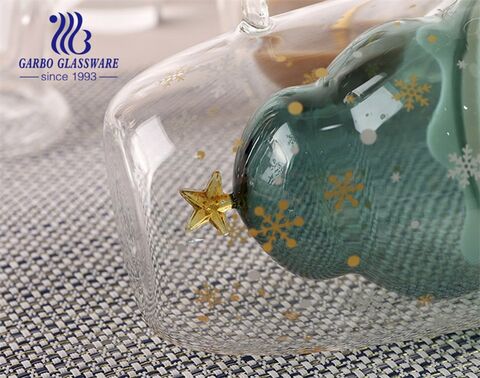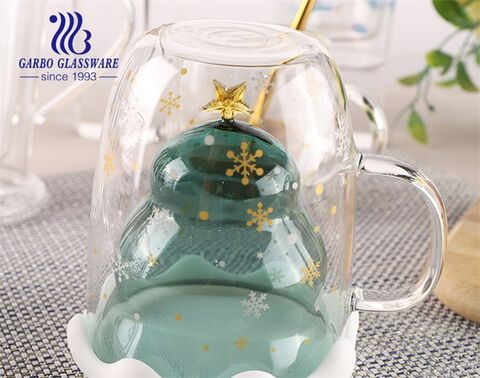 Garbo hand-blown high borosilicate glass raw material
The borosilicate pyre x glass is stronger and has far fewer defects. It is more durable than normal soda-line glass and is well known as the purest and safest material to contact with water. It can pass the food grade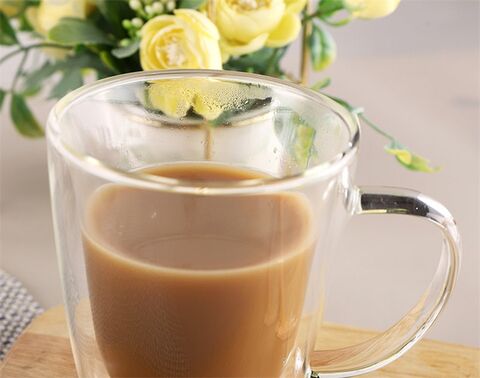 About the Post-processing: printing,decal, spray color, frosty, gold plating, hand-drawing etc, which an meet your different demands and keep your project unique and special.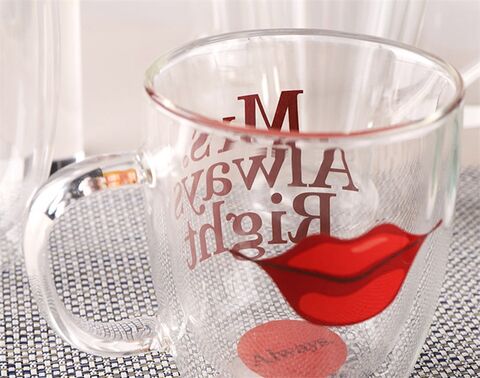 Widely Usage:Beautiful and fashion mug with Smooth finish, crystal clear look . It's great for cafes, restaurants, pubs, and home. It can be used as Cappuccino cups, Espresso, Macchiato, Latte, Cold brew, Tea, flower tea, rose tea, jasmine tea.... Perfect for cold drinks and ice creams and also hot drink.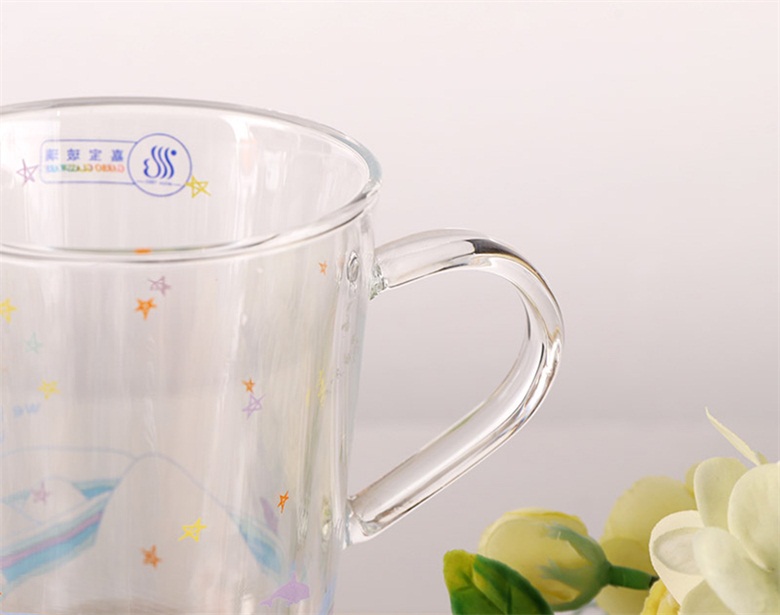 For the parts:
Lid can be change to silicone lid,wooden lid, stainless steel lid ,ceramic filter, stainless steel filter for tea making,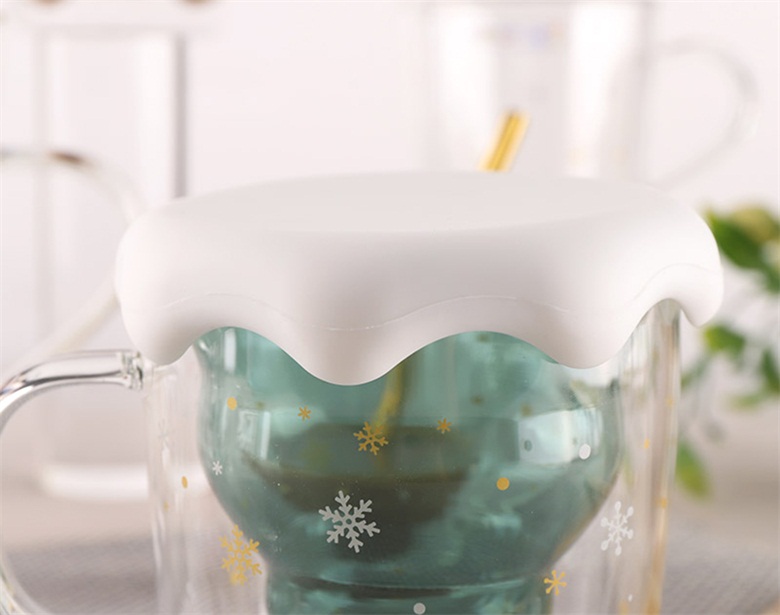 Don't like the classical design? Want to have your own unique and special design mug?
Garbo handmade The elegant look makes it a perfect gift for your friends and family.It can be added your customized logo or decals as your demands. We own a professional designer team, which can help design and open new mould based on your requirement.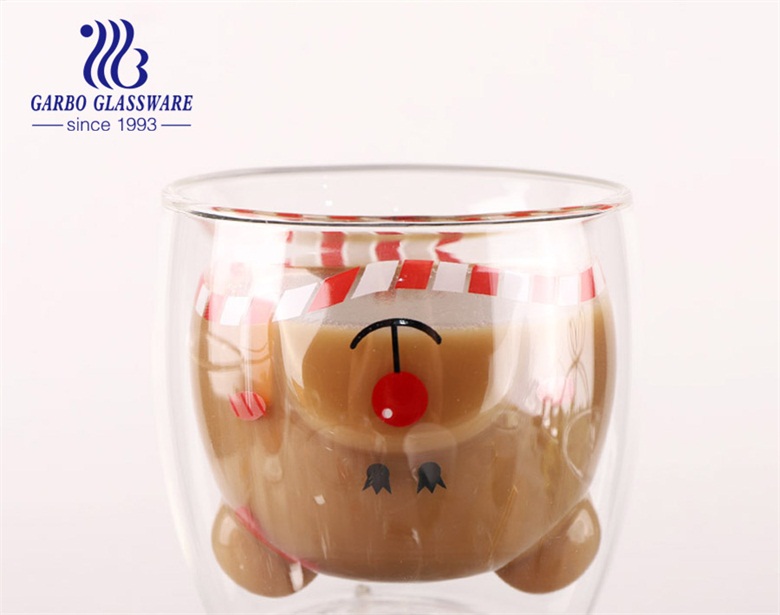 The size can be customized
The shaped can be customized.
The logo can be be customized
The packing can be customized.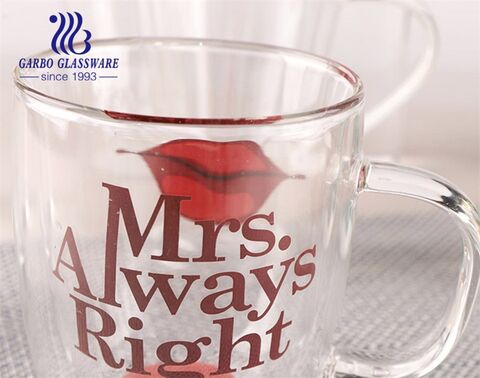 About MOQ: 1500PCS can do.
Any special demands, you also can just feel free to contact us.