Pulished on Nov. 03, 2020
Once a year, here it finally comes the Halloween. It is originally celebrated in the Europe and North America, basically the western countries but it has spread to the world along with the globalization and the cultural impact under the stimulation of cyber world. Traditionally, in the early June of each year, purchasing orders for the Halloween from the world especially from the super consuming market-the US, begins booming because it needs time to arrange all the manufacturing and shipping in addition to the long distance international ocean shipping across the Pacific from the world factory centre, China.
For us Garbo Glassware, a professional glassware factory & exporter, we do not take a big part in the traditional share of the Halloween ghsot costumes, witch costumes and zombie costumes, all kinds of treat or trick toys, masquerade products, but we do share a special part of it. Such as these products below, that were not designed for the Halloween festival but unwittingly discovered and developed by a few clients who are engaged in gift orders, promotional events etc.
For the Halloween, the main part is about scary ghost stories and death. Here comes the most hot sale and popular glasswar product which was completely developed from this festival, with the original 19OZ large size skull design glass mug till a 2OZ skull face shot glass. Look at it carefully, it is a scary skull face on the front and there is bone shape handle along with it. After years of developing, our clients even got more creative ideas, for example, make it with different colours in order to vividly display it with dynamic. Simple colour spraying till current high end unfading ion electroplated glass.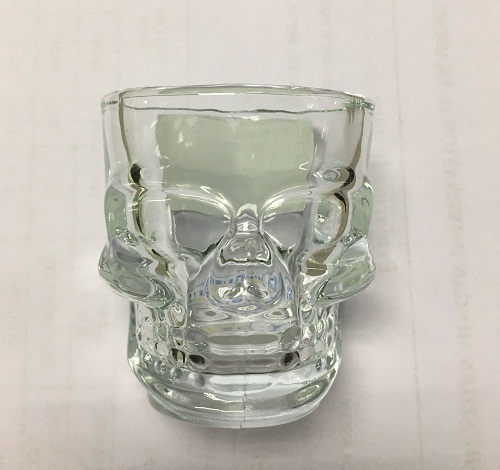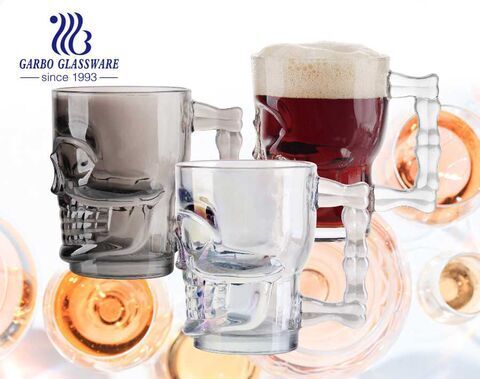 Click to view skull design glass beer mug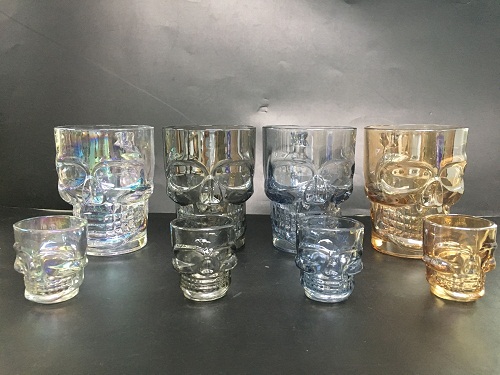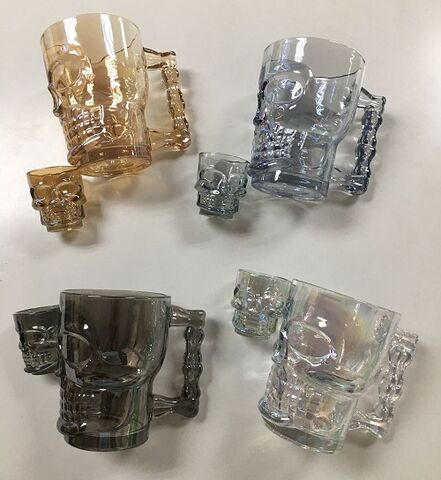 This design is not only for the Halloween, but it could also be more popular in the Latin America for Dia de Muertos where there is not much difference between the English speaking world.
Secondly there is the pumpkin glass jar. Traditionally people would pretend to use the real pumkin for making their festival lattern, but there is a trend that people would like to find an industrial substitute goods instead of real pumkin in order not to waste their food. Therefore, the punkin shape glassware product was developed. Look at these images below, it would be perfect to decorate for the Halloween by lighting up a candle. If you use this one, then you won't need to waste money on fresh pumkins in the future.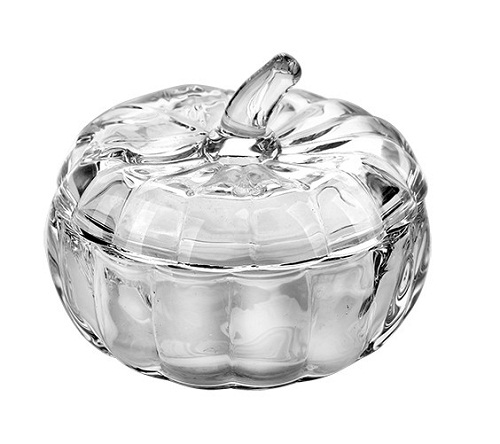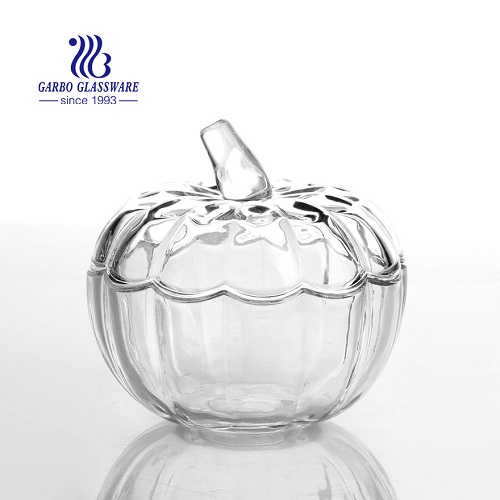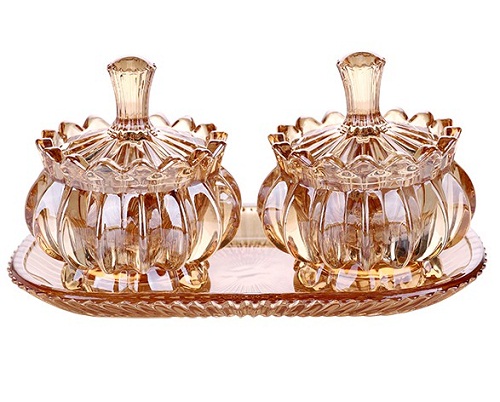 Besides, it can also be a candy jar to fun it up for kids who knock your doors saying treat or trick. If you find it hard to think of a creative and unique gift for the Halloween to the kids, why not try a skull shape glass or the pumkin glass jar? Price is cheap enough and it will definately be outstanding among a pile of more or less the same gifts, the most important part is that it brings the kids joys and surprise.