Pulished on Oct. 28, 2020
Welcome to visit my article again, this is Emma from Garbo glassware. Today I am going to share with you the most popular glass candy jar (glass sweets jar, glass candy dish) of me.

The first one this one who looks like the Chinese Yurt. A very simple engrave line design outside the surface. There are 4 sizes, features a crystal design made out of the glass with a removable lid with a lavishly decorated antique style petite decor.

It is not just for candy but Ideal for offering snacks such as cherries or nuts or for acting as a display vase for tabletops. For the smallest size, it can be the jewelry box. It is must be a perfect choice for a girl who has many jewelries, it offers you the storage function and decorative function as well, the clear glass allows you to know where do you put inside and the lid can prevent the dirty of the things. Is not it good?
And it can be as a candle holder as well. It is made of the same glass as the glass candle holder, we name it with different usage. You can have a different decor on the "candy jar" as well, to make it more special and unique to get more attention from your customers.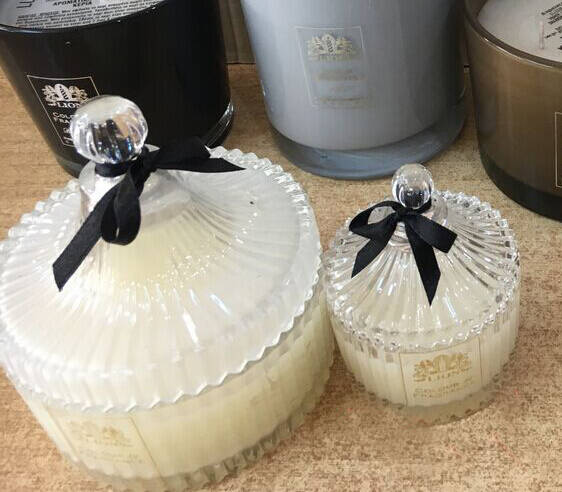 Since it is a utensil, it can hold things you like to hold, except alkaline solution, it can be a bowl for a meal, soup... as you like.
Welcome you to find more usage of this candy jar and share it with us.
Last but not least. We can make some post-processing on the sweet jar as well, spray the color outside the candy dish, please see some sample below. It can be a single color, multi-color. It will be much more attractive when you use it as a decoration. Feel free to contact us if you have more ideas about it. And find whatever you need in Garbo glassware.