Pulished on May. 22, 2021
As you know, from kitchenware kitchen knives to ceramic tableware to various glass drinking utensils and other daily glass products, Garbo now has a very rich product line. As the types of our products continue to increase, our design team is also growing, and our development of new products and new designs is also increasing. So, how can customers get news of new designs and new products that we have done right away?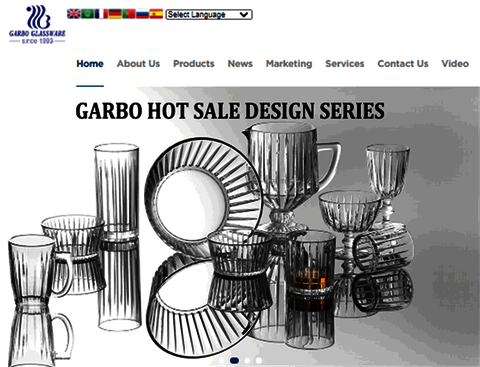 Subscribe to Garbo Official Websites
Website www.garboglass.com is the first website of our company. On this website, we focus on placing our glass products, such as glass tableware, various cups, and drinking utensils. The website www.garbotableware.com is our new website, we focus on tableware, forks, kitchenware, and other products. Therefore, you can submit your email number and your country through these two websites, so that we can send you new product introductions and some product information that are on special promotions, or summarize some of the best-selling styles in the market for your reference.

Garbo Social Media Accounts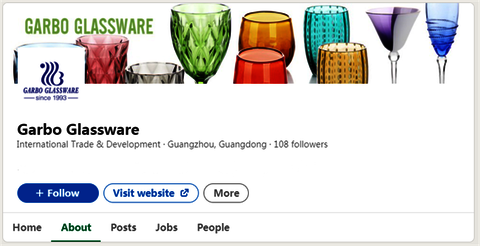 At the bottom of the Home Page of the Garbo website, there are some small icons of social software. If you are interested, you can check them out. They will lead you to the homepages of other social platforms of Garbo, and you can also subscribe to the homepages of our social platforms, such as Facebook, Twitter, and Instagram, etc. You can choose your favorite social platform to subscribe to our account. We will not only share some new product designs but also share some interesting daily things about Garbo, such as birthday parties, afternoon tea stories, travel pictures and videos Wait. At the same time, you can also see the production videos and product quality pictures we share from time to time.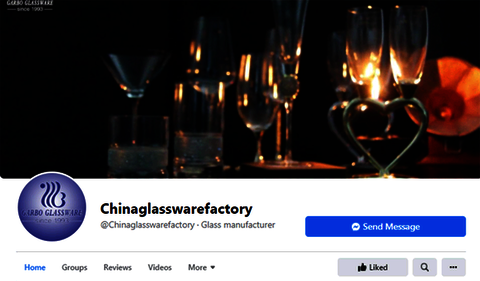 Garbo Company Culture
Responsibility: We are responsible to offer you reasonable prices with good quality products.
Share: We are always happy to share our designs and our suggestions with customers.
Inclusive: We welcome customers from different cultural backgrounds.
Sincerity: No matter what happens, we are honest with our customers.
Innovation: We believe that keeping pace with the times is sustainable development, so we are also maintaining product innovation.
Win-Win situation: What we have to do is: try our best to provide customers with the best service, reasonable price, and matching quality. Come to create a win-win situation for each other and continue to cooperate and develop together.

In the first contact with the customer, we will listen to the details of the customer's requirements on packaging, quality, etc. If the customer does not have specific requirements and ideas, then our sales representatives will recommend glass styles to customers for reference. If you are about to open a new bar or you want to start a business, we will recommend it to you based on specific circumstances.
Garbo provides the corresponding best price and best quality. Garbo is a reliable and strong company that can provide you with wholesale glassware at competitive bulk prices. We welcome your inquiries at any time and will contact you as soon as possible.