Pulished on Jul. 30, 2019
Nowadays, all kinds of lunch boxes on the market are really dazzling. Some lunch boxes contain certain toxic substances.
When they come into contact with certain foods, the toxic substances in them will enter the food and harm people's health.
Therefore, we should be especially careful when buying lunch boxes to avoid poisoning.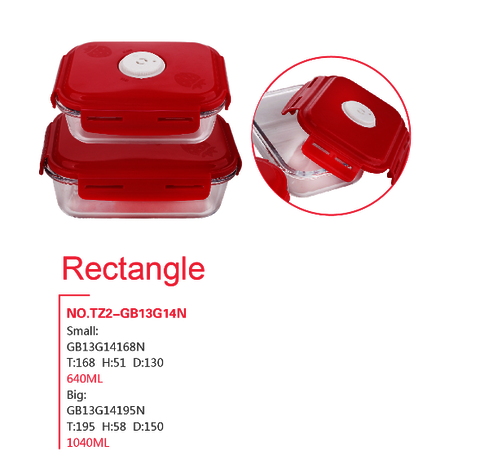 Generally office workers can't go home at noon. They always go to the small restaurants and snack shops outside to buy some cold skin,
rice noodles, and etc. It's not convenient but also worry about hygiene. It is a good choice to bring food from home,
but how to choose a lunch box is really a matter of learning.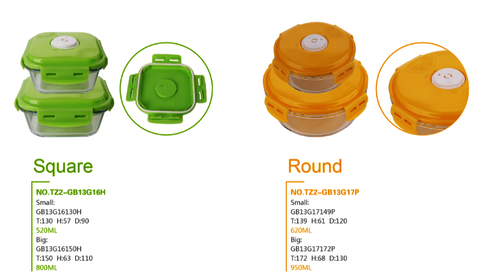 Various lunch boxes are made of different materials, some are marked with special words for microwave ovens, but the materials are
PP and PP + PS points, and some are not marked.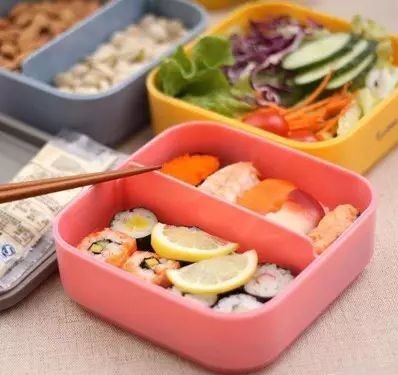 PP refers to polypropylene, which has excellent mechanical and thermal properties and is used in various performance
laminates and packaging materials. PS is commonly called hard rubber, ordinary hard rubber, hard and brittle.
When it is beaten, it emits a metal-like "Ding Dang" sound, which is crisp and sound, commonly known as "sounding gum",
non-toxic and tasteless. This material can be applied to packaging, and it is non-toxic and tasteless, and it is safe to use.
The PP material lunch box is softer, and the PS lunch box is slightly harder, and there is no difference in other aspects.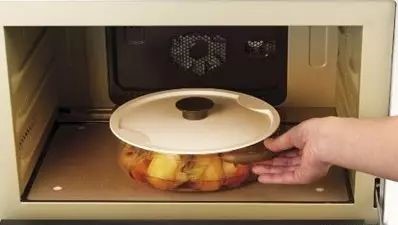 These materials are safe to heat in the microwave oven and do not release toxic substances. It should be noted that the general
lunch boxes are marked for microwave oven use. Some lids are not made of PP, so pls remove the lid when heated.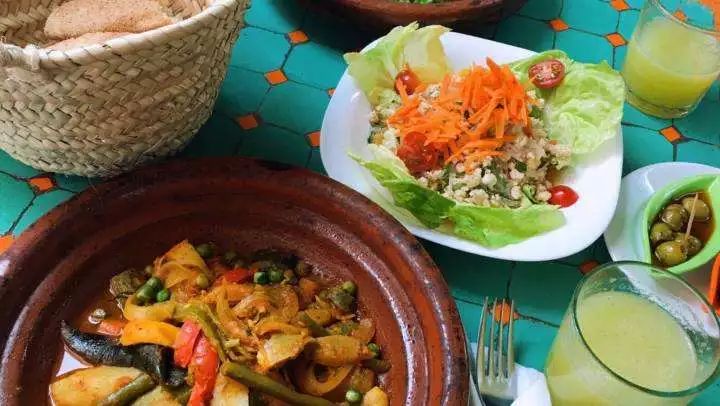 How to select?
There are many types of microwave ovens, some of which are suitable for use in microwave ovens, some are not suitable,
and some may even be harmful to health. Therefore, consumers should carefully select when purchasing microwave ovens.
The most important thing is to master three elements:
1 )microwave oven penetration
2 )high temperature resistance
3) meet food hygiene requirements.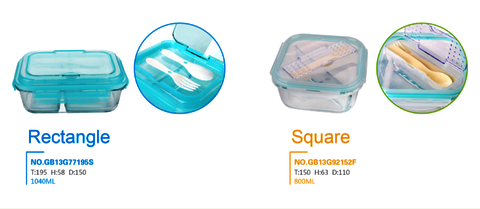 1.Glassware
Can be used: including borosilicate glass, glass-ceramic, titanium oxide crystal glass, due to good microwave penetration,
stable physical and chemical properties, high temperature resistance (up to 500 degrees Celsius or even 1000 degrees Celsius),
it is suitable for microwave oven using for a long time.Is it safe to use a high borosilicate glass lunch box in a microwave oven?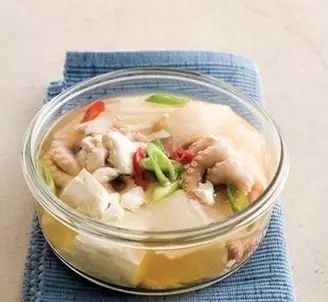 Can not be used: carved glass, tempered glass, crystal glass products, due to uneven material thickness, cooking oily food will burst,
it's not suitable for use in microwave ovens.
2.Ceramic
There are heat-resistant ceramics and ordinary ceramics. Plate and other utensils made of heat-resistant ceramics
are suitable for long-term use in microwave ovens, while ordinary ceramic vessels can only be used for short-time heating.
In particular, ceramic pots containing gold and silver wire will spark when used in a microwave oven, so it is not suitable for use.
3.Plastic
Can be used: polypropylene (PP), polypropylene resin, composite polypropylene, polysulfone and other materials made of
various utensils, temperature resistance of more than 120 degrees Celsius, can be used for microwave heating.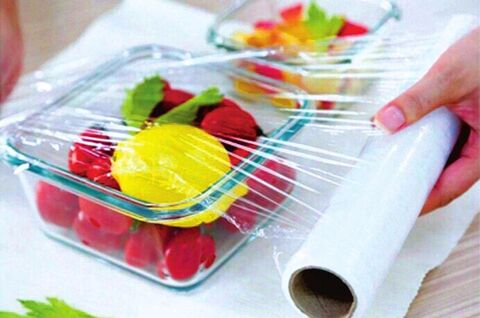 Can not be used: As for heat-resistant polyethylene (PE), PET plastic, styrene, phenol, melamine and other utensils, must not
be used in the microwave oven, because these materials are all microwaved, they will melt when heated
Some will also emit toxins and odors, which are harmful to human health.
Preservative film is also a plastic product: one is a common plastic wrap, which can be used when heating vegetables;
the other is a plastic wrap for microwave ovens, which can be used to heat meat, poultry, and sugar.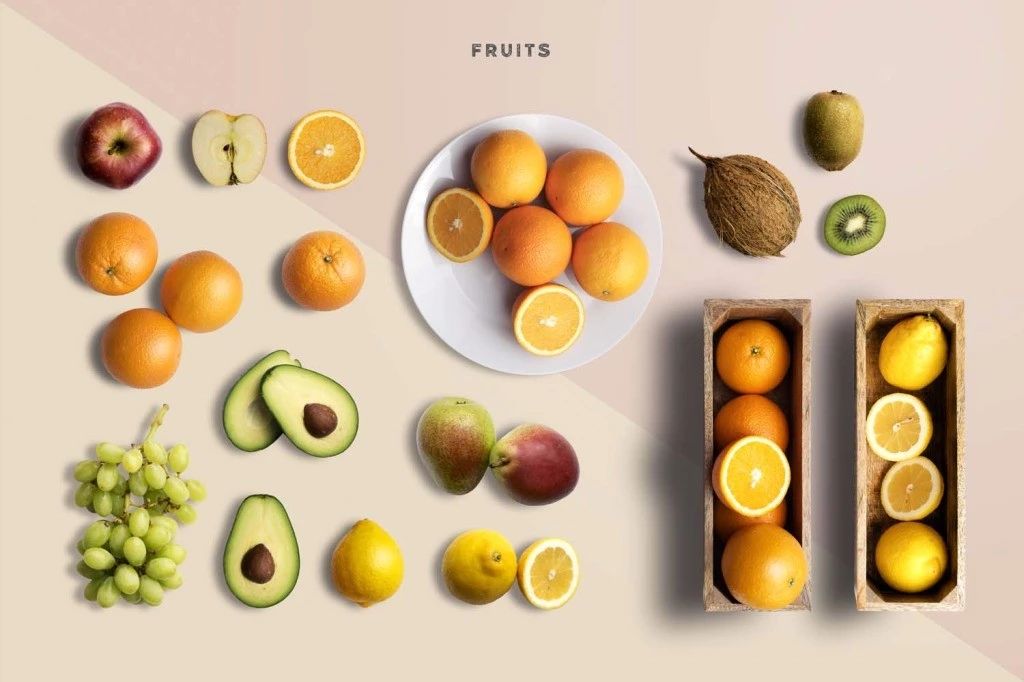 4.Metalware
Can not be used: aluminum, stainless steel, enamel and other metal materials of various utensils, because the microwave
can not penetrate, so the food can not be heated, so it is not suitable for use in the microwave oven.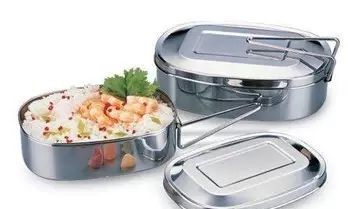 5.Wooden, paper, etc.
In wet conditions, these vessels can be used in microwave ovens for short periods of time. However, if the time is long,
the drying of the utensils will lead to overburning. Painted containers of this type are forbidden to be used in microwave
ovens because of the presence of benzene in the paint, which is caused by microwave heating to contaminate the food.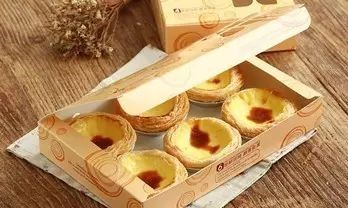 Conclusion--The most environmentally friendly lunch box
Today's most environmentally friendly portable tableware is a heat-resistant glass crisper that does not release harmful
substances from food at high temperatures. The high borosilicate heat-resistant glass has a small thermal expansion
coefficient and a high safety factor. It is not easily broken under sharp temperature changes. There will never be a
self-explosion phenomenon similar to tempered glass. It has low expansion, thermal shock resistance, high temperature
resistance, corrosion resistance and strength. A series of excellent performance. The resistance to sudden temperature
changes is large (≥120 °C) and the heat resistance is up to 500 °C. Heat-resistant glass is mostly used for utensils, bottles,
crispers, experimental beakers, etc.
Therefore, it's better to use a lunch box made of borosilicate glass, which is the most environmentally friendly material.