Pulished on Dec. 06, 2018
How To Choose Right Beer Glass
- 6 different types of beer glass
When you are drinking beer, have you ever thinking that which beer glass goes with which beer? And how they will effect your overall feeling? Here we introduce 6 different types of beer glass, to help you have the best experience to enjoy your brew.
1.Pilsner glass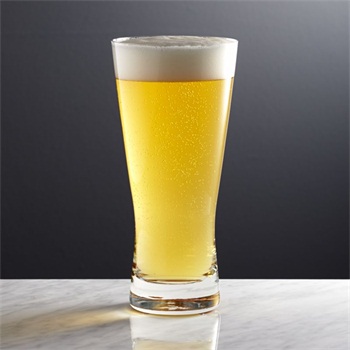 a pilsner glass is tall, slender and a little curvy. The long shape showcases the color and clarity of the beer, as well as the carbonation, and the wider mouth can retain the thick beer head, enhancing the aroma and giving your beer more flavor. So a pilsner glass is best used for a variety of light beers such as Pilsner, Witbiers, Bocks, Lambic, it's one of the best beer glass styles you can find everywhere.
2.Beer tanker & Beer mug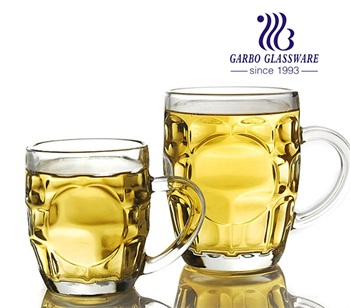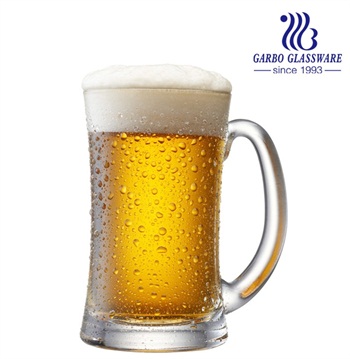 The beer mug is one of the most common types of beer glass. Their design helps you grip your wheat beer and ensures your hands don't warm it up when you hold a lot of beer. These mugs usually made from a thick glass which can keep the beer cool, and the wide moth is perfect for smelling the aromatics of beer. The beer mug is best for Light to medium lagers.
3.Pint Glass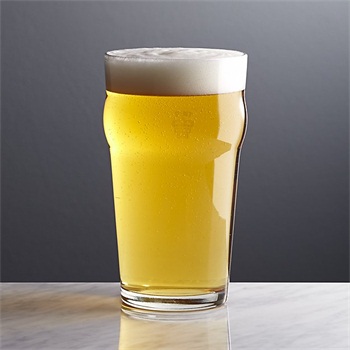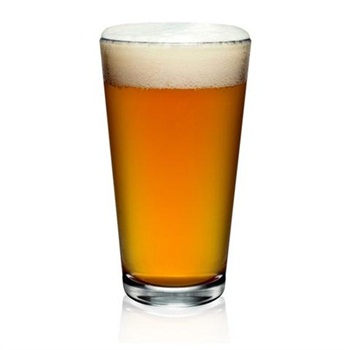 Pint glasses are big, can hold a lot of beer, they are popular not for their beer-enhancing abilities, but more so out of convenience. And one more reason is they are very cheap, easy clean and stack. so Pint glass is easy use in everywhere and handles all kinds of beer.
4.Sniffer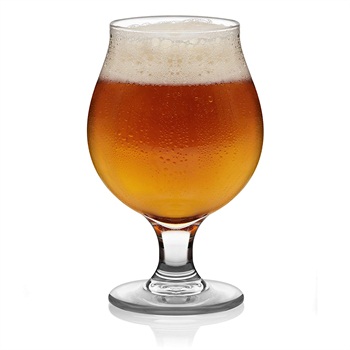 Although sniffer are used for drinking cognac and brandy traditionally.
Beer lover slowly discovery they also enhanced the aroma. The wide belly short stems are great for swirling and agitating your beer for extra flavor, this shape also fits perfectly in your hand, allowing the heat of your palm to transfer to the beer, and warm it slowly for optimal temperature. So the sinfer is best for Belgian ales, stouts beer.
5.Hopside down beer glass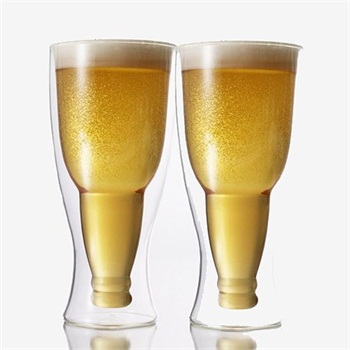 Hopside down beer glass is a double-walled glass, It is shaped like an upside down beer bottle inside of a regular conical pint glass. With a large opening, you'll experience all of the benefits of a conical pint glass, including fewer chances of accidentally warming your beer due to the double-walled insulation. People like this humor shape and making fun during drinking beer, it also a very good gift for friends who love drinking beer.
6.Beer boots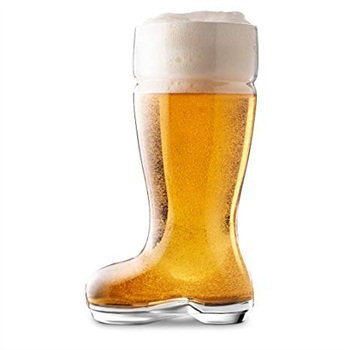 Beer boot is like a boot shaped glass, this glass has a long history with soldiers who enjoy drinking out of the boot to celebrate a successful victory. But drinking from a beer boot is much harder than it looks, but easy to master with a little practice, it's important to know how to drink from them correctly so you do not end up with beer spilled all over you. Instead of holding the boot with the toe away from your body, make sure to drink with the toe pointed towards you.
If you have any interested in a beer glass, welcome to share with us.