Pulished on Oct. 12, 2019
How to find Garbo booth in 126th Canton fair
Hello, our dear friend and customer, 126th Canton fair is coming soon now, will you attend this Autumn
Exhibition? If yes, here below some tips for you to find the Garbo booth easily!
First, come to us at the right time.
Garbo glass will attend the second phase during 23rd-27th Oct 2019, this phase will mainly show
household products, glassware, ceramic, kitchenware, gift, toy, bathroom ware, furniture, garden and so
on, if you are the importer for household and tableware, this phase you should attend, and you will get
good idea for the new trend and new design in 2020. So the first important thing is you should come to the
right time during 23rd-27th Oct,2019 9:30-18:00.
Second, come to us at the right place.
As you know that Canton fair main Complex is located at Yuejiang Middle Rd, Haizhu, Guangzhou,
Guangdong, China, The Landmark building you will very easy to find. When come to Garbo glass booth,
you will come to A area, if you go to the fair by metro, get off in Xingangdong Road A exist, and go to Hall
8.1, here we are in the professional glassware display hall, and our booth No. is Area A, hall 8.1 booth
No. E41-43/F 04-06/D17-18/E05-06, you may confuse why some many booth no., just not double, yes,
we have total 10 booths, no matter you come from which aisle, D, E, F, is very easy to see GARBO
LOGO. Yes, find the right place, then Garbo team is right here waiting for you.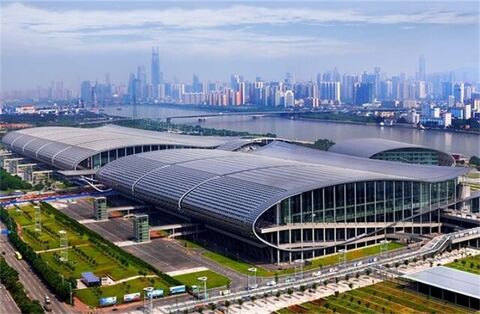 Third, come to the right person.
With 10 booths, Garbo will show thousands of glass model in 126th canton fair, including glass cup,
glass bowl, glass pitcher, glass bottle, or opal glass, when you come to our booth, you will find
garbo is one-stop, you can find most daily used glassware as you need. And garbo team, you are right
consultant, no matter you from which market, Europe, North American, South American, Africa, Asia or
middle east, Garbo sale team are professional, we can share the market information and best
suggestion to you, we hope we will become a win-win partnership, and both of our sales date huge increase in
the future of 2020.
We are always ready here and waiting for you coming, if you are the first time come to Canton fair, or you
are our old friend needs to book the hotel or other help, we are very pleased you can talk to us freely!