Pulished on Oct. 21, 2022
When you get a bag of freshly baked coffee beans but don't know how to brew them, you can try to brew them with a pressure kettle, without complicated utensils, or water injection techniques, let alone precise parameters! You can simply make a delicious cup of coffee! Whether it is pressurized extraction, compared with drip-filter coffee (hand-brewed coffee), or coffee brewed in a pressure pot, the body of coffee will be more round, and sweetness will be more obvious. It is a very happy thing to be able to make a cup of coffee to awaken/heal yourself easily and quickly when you get up in the morning or when you are tired from work.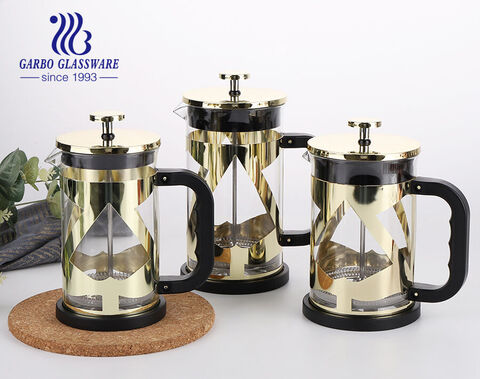 So how do you make coffee by pressing the pot?
The whole kettle is composed of a heat-resistant glass container and a metal filter with a pressure bar.
When making coffee, just put the coarse ground coffee powder into a preheated pressure pot and pour it into hot water at 88-92 degrees Celsius and soak for 3-4 minutes. Finally, press the pressure bar and pour out the coffee liquid to enjoy.
1. First of all, pour hot water into the pot, preheat the container with a metal filter with a pressure bar, and then pour out all the hot water without being too fine so that the coarse particles can give better play to the flavor of the coffee.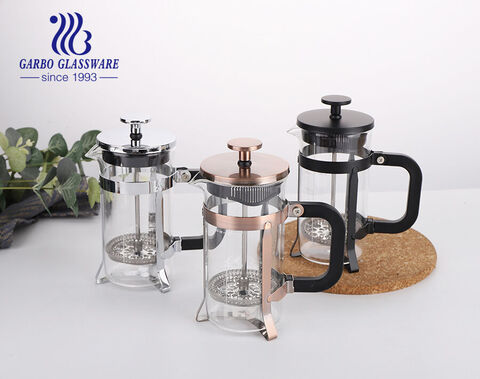 2. The amount of powder brewed in the French kettle is recommended to use more than 15g, the brewing ratio is 1:13-1:16 (if 15g powder is added 195240g water) if you want to be rich, 1:13, you can have the right one at 1:15, and you can have the fresher one at 1:16. Of course, you can also adjust it according to your own taste.
3. Coffee with different roasting degrees should be mixed with hot water at different temperatures.
4. Qianjie recommends that light to moderate roasted (light brown-brown) coffee be soaked in hot water of about 92 degrees Celsius, and deep-roasted (dark brown) coffee should be soaked in hot water of about 88 degrees Celsius. After adding hot water, pull the pressure bar to the top of the lid and cover it. Don't press the pressure bar at this time!
5. The soaking time also varies according to the degree of baking. Qianjie suggests that the soaking time of light to moderate-roasted coffee is about 4 minutes, and that of deep-roasted coffee is about 3 minutes and 30 seconds. You don't have to soak for long! Since the French pressure pot adopts the direct soaking mode of coffee powder and water, the pleasant flavor can be fully extracted during this period of time. If you soak for too long, there will be a bad flavor of coffee, such as wood or scorched bitterness.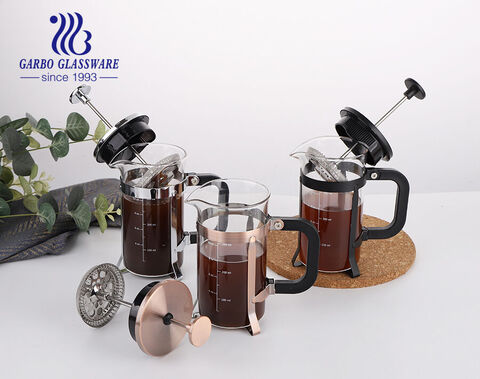 6. Finally, after soaking, press the pressure bar and pour out the coffee liquid at one time. If the coffee liquid is not poured out at once, the coffee particles in the pot will continue to release bad flavor, and in the end, the coffee in the pot will only get worse and worse.
7. Coffee beans will produce oil after roasting, and the coffee kettle after brewing will have a layer of coffee oil. When cleaning the kettle, take apart all the metal parts, whether the container or the parts need to be cleaned with detergent and completely dry, dry, and then put away.
Finally, a cup of delicious coffee is ready! If you like this kind of coffee, you can try to make it yourself with a kettle.