Pulished on Jul. 21, 2019
How to pack the table glassware in our daily export ?
As is known to all, table glassware has been very popular in our daily life. There is no doubt that China is in great demand of glassware and is a big exporter. Garbo glassware is one of the biggest glassware exporter in China.
In our daily export, many clients pay attention to the packages of the glassware, which will definitely affect the sales in their markets. So how to pack the table glassware in our daily export ? There are some aspects need to be concerned.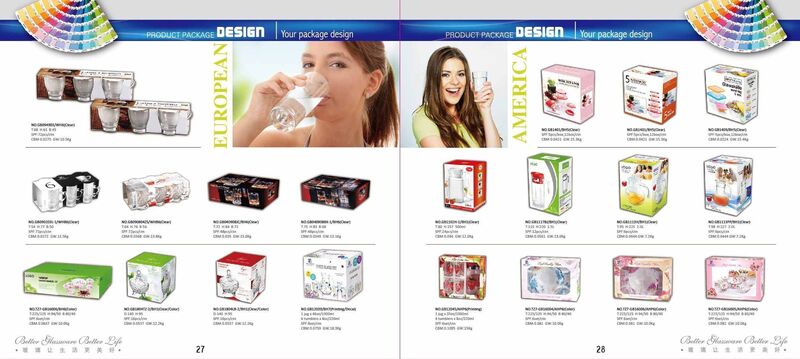 1.What's the purpose of the packages ? If you want to protect the goods only to reduce the broken rate during the transportation, then you may need safe packing only, brown box and bulk pack are good options which can lower the costs as well.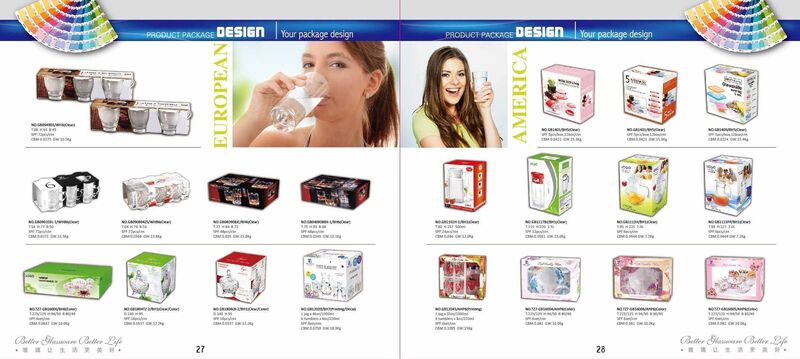 2.Who are your customers ? How they sell the products to their customers ? Wholesale or retail ? If wholesale, products can be packed in regular ways. If retail, labels or barcode stickers are probably needed to be stiked on the color boxes or on the items.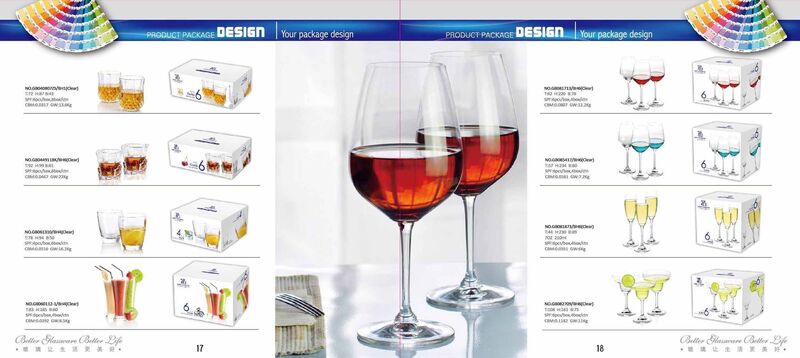 3.If color boxes are required by the customers, how to print the color boxes ? Can you print casually or not ? The answer is no ! You need to pay attention to the customers' favors and taboos. For example, people from the U.K. think green and purple unlucky, and they are afraid of white elephants and goats; Swiss avoids black; In Switzerland, owls are symbols of death and are banned to be used as trademarks; Italians avoid purple, the portrait of ladies and cross flower patterns.They have strong interest in animal patterns, especially dogs and cats; Mexicans believe that purple is an unlucky coffin and should be avoided. This has led to a big taboo - to give gifts to Mexicans, not to send purple items or gifts wrapped in purple. Wearing purple clothes is not popular when you visit others or sway through the city; In Brasil, brown is merderous color, purple is sadness and yellow is despair; For India, the mouths of the bowls should be up when open the boxes according to their custom...There are still a lot of favors and taboos for other countries. It's better to know about the destination countries' culture before we design the color boxes for them.

4. The legal provisions of the destination country should be noticed, such as some European countries make their law to protect their workers that the gross weight of each carton should be less than 15KGS.So we need to pay attetion to the packing quantity for each carton to control the gross weight fpr these countries.