Pulished on May. 17, 2019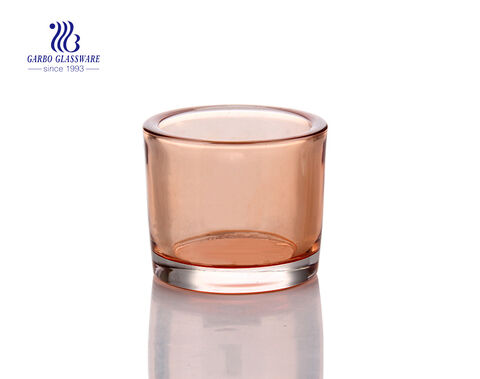 Candles are highly underrated when it comes to home decor. When the lights go out, they create light. Yes, if you get the right ones, they can smell like heaven and they also can create romance and a relaxing
ethos.But do you know how to decor your home with suitable glass candle holders ?
No matter where you decide to use a glass candle holder, they'll create a warmer, more welcoming environment not only for guests but for yourself too! Cluster them, use a variety of heights, use a variety of scents, use unscented and get some stylish candle holders.

There are 5 ways to create a unique glass candle holder.
1)Decorating glass candle with colored sands.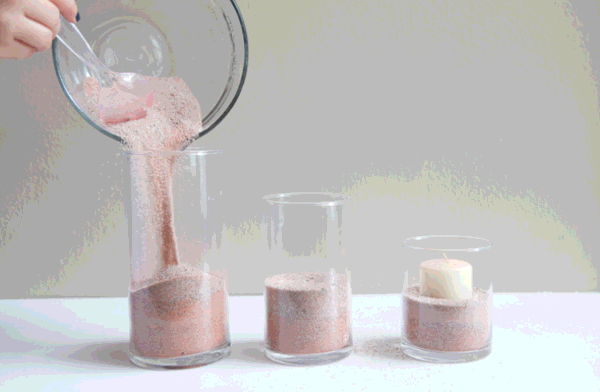 You are supposed to use the sand color that matches the décor of your room design and style. Or you can choose contrasting colors.
2)Decorating Glass Votives with tape and spray paint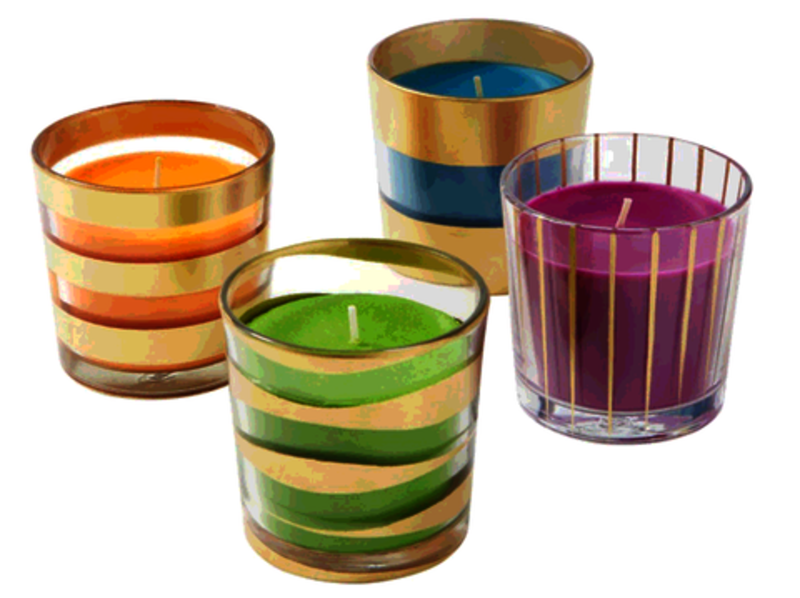 Add a new element to your home. For your beside table, decorate the living room or to set the mood for romantic dinner. The cute votive can make you happier.
3)Colorful laterns in Paper.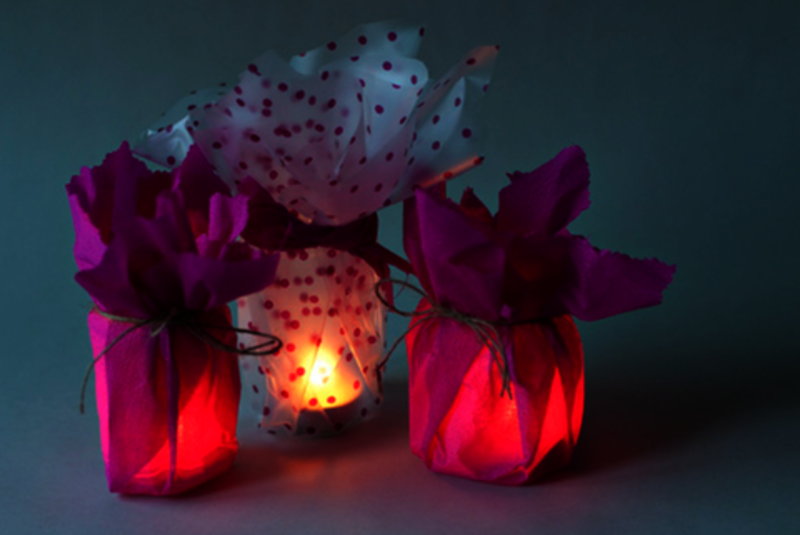 Make Glass votive candles colorful by wraping them in sandwish paper and trying round a raffa ribbon.
4)Glass Candle lanterns with lavenders.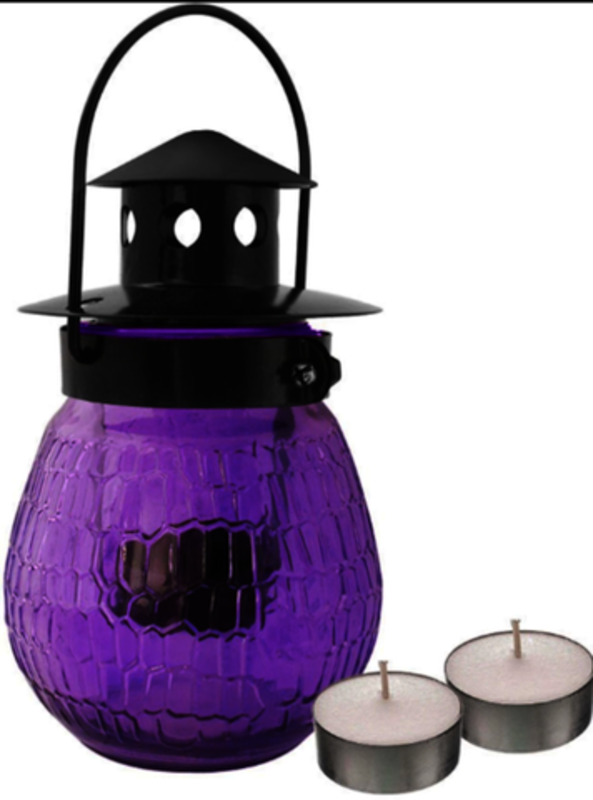 Different lanterns are very atmospheric and they can surprise you.
5)Decorate Glass with pasta. The great idea for an Italian themed evening.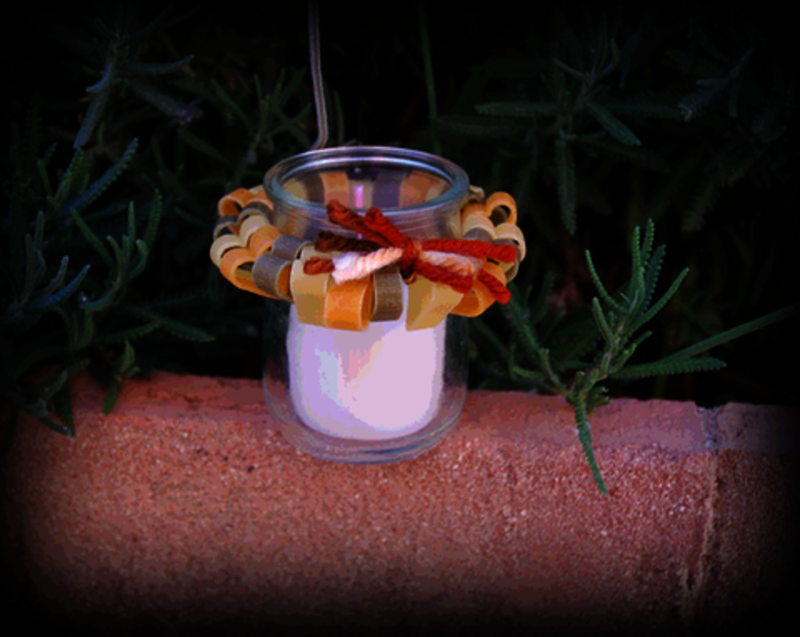 You can use pasta in other forms such as cars or the good old alphabet pasta. You can just fill it up and place the candle inside if you own a large candle holder. Thus, prepare different sizes glass candle holders at home to make it done well.
When you finished the decoration of the glass candle holders, move RIGHT the glass holder to the RIGHT PLACE. It is so important! Below different home place is for your reference.
• The Kitchen: There are endless handmade home decoration ideas when it's about playing with candles and glass holders. Precisely, let's talk about one of our favorites from the collection: OEM GLASS CANDLE HOLDER - You can simple set this gorgeous piece on the side part of the countertop of your kitchen and lit it up at dawn. Surely the feeling of working in the kitchen will be upgraded in both the terms. Give it a try!
• The Bathroom: Prefert using bright colors if you have the monochrome look or you can match them to the bath tub, or with the walls, take a chill pill in the tub with a candle burning nearby and makes you feel like cozy after the hectic day at your work. If you are looking different for your bathroom, take the element of SMOKEY GLASS PILLAR CANDLE HOLDER which will place your candle perfectly, thus giving your bathroom the classy and sophisticated look.
• The Bedroom: The full-on romantic and sexy touch sometimes, scented candles are the coziest in every bedroom. Lit them up on a corner table, near the window, or it can be gorgeous sconces just to create the nightly and warm glow.
• The Living Room: During any movie, or on the wall, or it can be as a light fixture or lastly, on every corner, candles do create warmth and coziness; this essence is a perfect blend for family get-togethers, movie night at home, sleepovers, and much more frolic ways. You can hide them in artistic or vintage look candle holders or keep it as an original touch in your space.