Pulished on Jun. 14, 2019
Many people like drinking red wine, they will buy a wine glass decanter. There are three different material for glass decanter, that is soda lime glass/ crystal glass/pyrex glass. We know soda lime glass material is the cheapest. But do you know if soda lime wine glass decanter can pass food test? Maybe many customers don't know the answer. Today, GARBO tell you the answer is YES. One of our FINLAND client require food test for order( soda lime glass decanter with cork lid), we got PASS report from V-TRUST.
The test cost is $149.00, it needs about 7 working days for testing. We prepared 20pcs corks and 2pcs soda lime glass decanter as testing samples.
Now we share below test report from V-TRUST for your reference: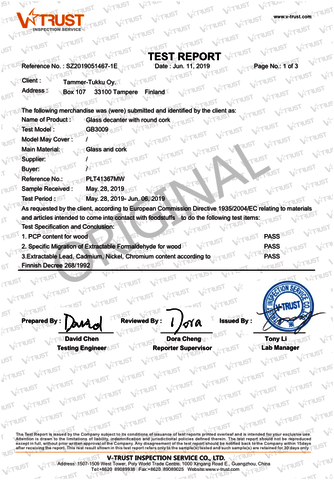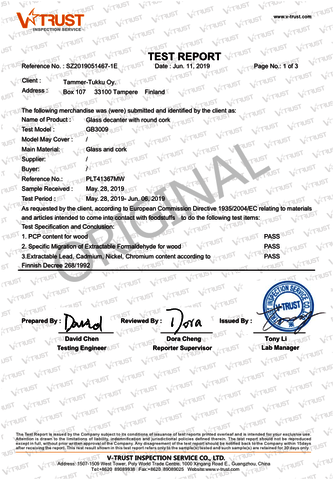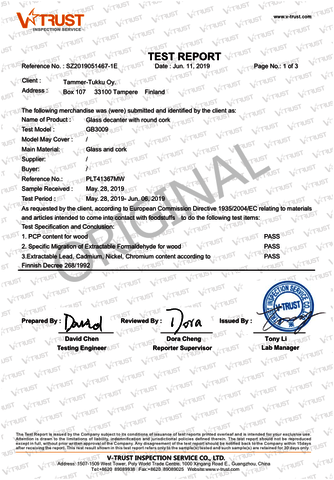 Some people will ask: if different shape soda lime glass decanter, will it pass food test also? As long as they are the same material, the answer is YES. So no need to test again to save money and cost. Anyway, some clients still require to do a new test report according to soda lime glass decanter they imported. Garbo will provide good service to follow, but all test cost will be paid by clients. We will prepare test samples for support.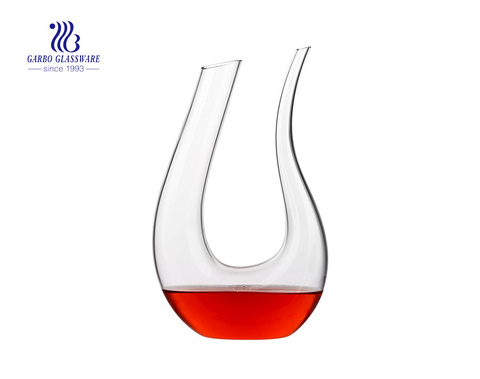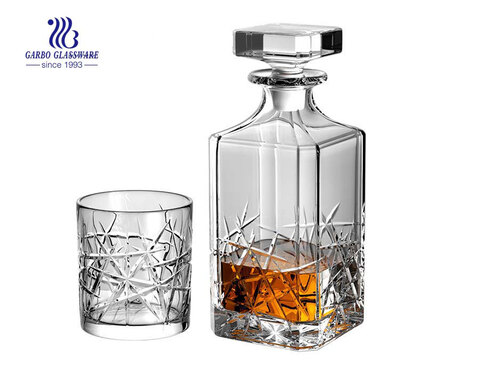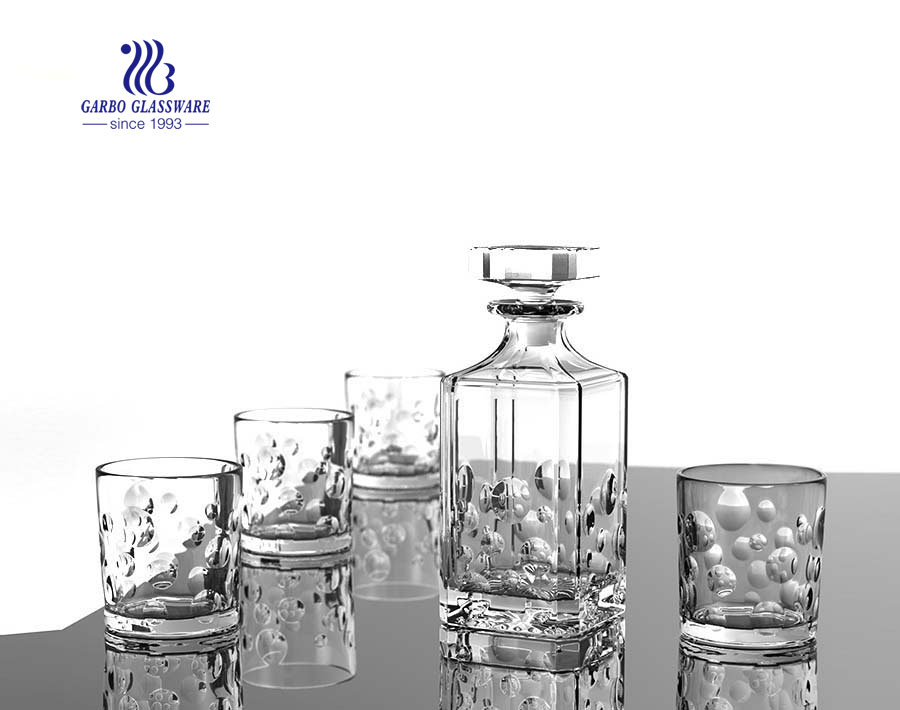 Should you are interested in buying glass decanter, welcome to visit www.garboglass.com . Should any query, welcome to contact [email protected], thank you!