Pulished on Jun. 27, 2019
Tempered Opal glass gets it's white color from the addition of bone ash, tin dioxide, or antimony compounds, which are also sometimes added to ceramic glazes to produce a milky white color. Tempered Opal glass is also sometimes also referred to as Milk glass, although Milk Glass is a relatively new term. As a new source of environment-friendly tableware, is the opal glass perfect? Without any flaws? About the advantage and disadvantage of opal glass, we will do brief introduction as below.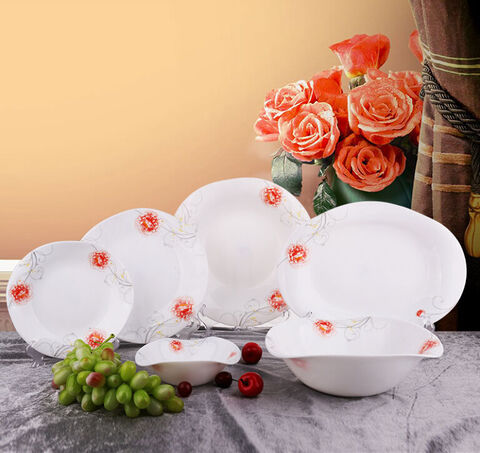 tempered opal glass products catalog
Resistance and hygiene are particular qualities of Tempered opal ware. Qualities that are tested and approved to meet all of our daily needs and keep bringing us more happy times together as a family or with friends.
Firstly, Made from tempered glass, opal glassware gets exclusive thermal treatment that gives it mechanical resistance of up to three times more than other tableware. Shock-resistance that means we no longer need to worry about little ones' carelessness, bigger ones' awkwardness, or a clumsy elephant! The edge and bottom of white jade glass are stronger than ordinary ceramics, Minimize the chance of children being broken.
Tempered Opal glass tableware is with stable property, can be directly put into the oven and microwave oven for cooking food, also can be directly put into the refrigerator for food refrigeration and freezing. Compared with other tableware which can not bear high temperature and low temperature, function of Opal glass is more extensive. Tempered glass gives it genuine resistance to thermal shocks even with temperature differences of up to 135℃.
The design of Opal Glass is simple and fashionable. It looks good with any dish. Not only it lets people feel comfortable, but it's also less prone to bacteria. It is non-porous, which means that no microorganisms will get stuck in it. With tableware that is 100% hygienic and easy to clean, it has no need to worry about bacteria and feels reassured about his and his dear ones' health! At the same time, the material is light and not heavy, can bring for man sense of transparent jade while a light beam cast it.
Opal glass production process is uneven, some illegal manufacturers cut corners. Production technology and management still need to be strengthened. But market demand expands day by day, in the near future the opal glass tableware may become a big popular trend.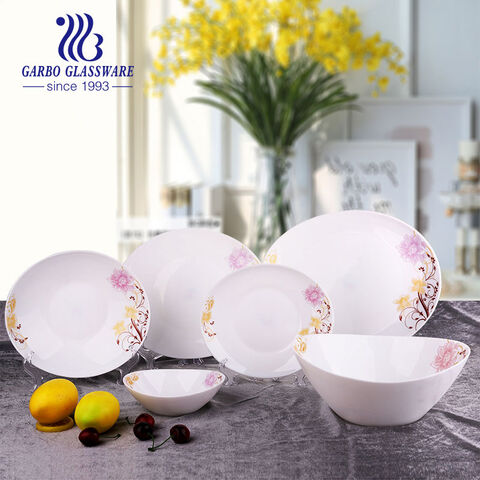 We are always attracted to colorful and decorative dinnerware since they look more appealing to our eyes. However, lead enamels are found in the paint used for such decoration which is considered toxic and when mixed with our food leads to various health hazards. Healthy tableware demand is the only call of The Times.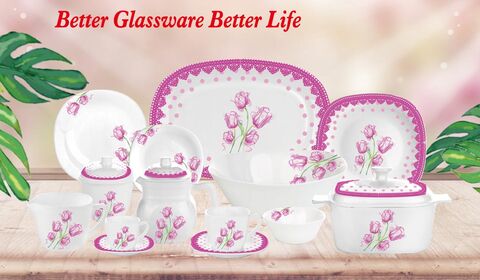 Tempered Opal glass tableware as new project in recent year, we are committed to providing for customers with superior quality and competitive prices. If any inquiry of Opal glassware, welcome to contact Garbo Team via [email protected]