Pulished on May. 08, 2019
Actually, what is opal glass?
Opal glass is actually called "Milk glass". It is an opaque or translucent, milk white or colored glass that can be blown or pressed into a wide variety of shapes. First made in Venice in the 16th century, colors include blue, pink, yellow, brown, black, and the white that led to its popular name.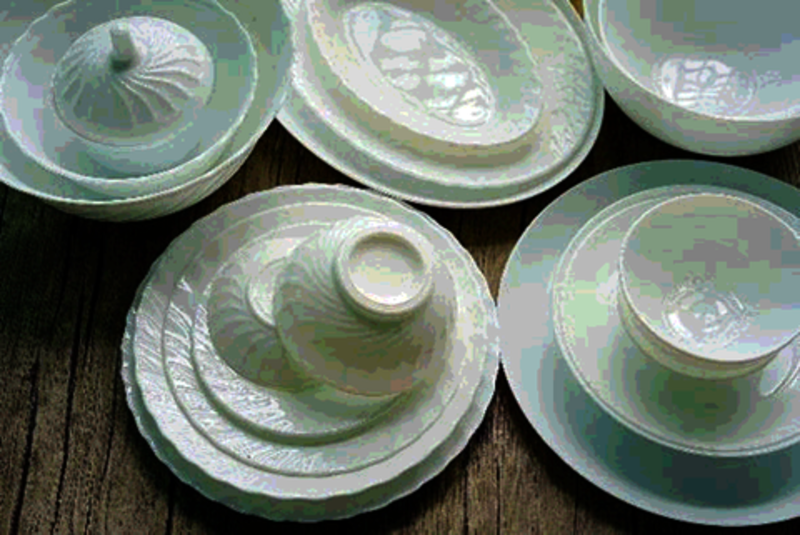 Why opal glass is healthier or more popular than ordinary glass?
There are five reasons as belows:
1. Creative High-tech Material
After fired by 1500,cooled and solidfired, natural quartz sand tums to be non-crystalline inorganic substance. It is so strong that can stand collide, no comer and edge breakage and no crack.

Recycled and environmentally-friendly.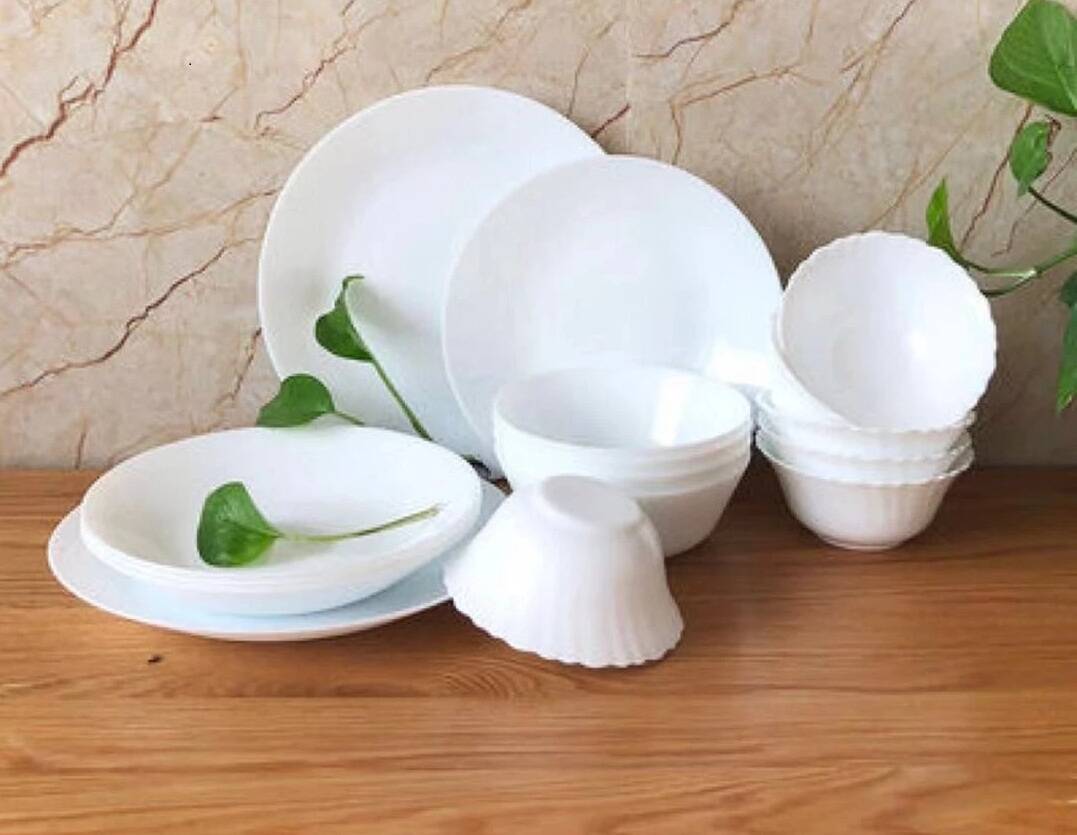 2. Harmless (No lead&Cadmium)
Natural non-crystalline quartz sand doesn't contain any lead or cadmium.

The color and glaze are soluble in the glass after being fired, so no fading would happen.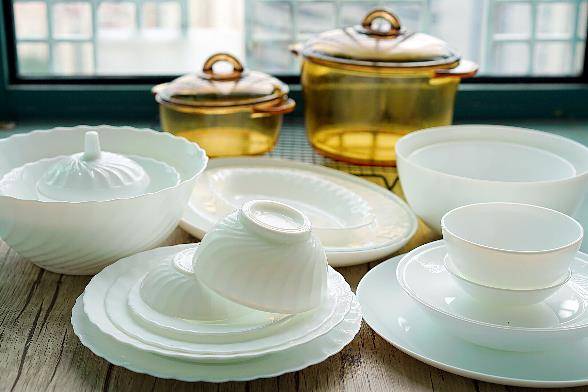 3. No Pore, Easy for Cleaning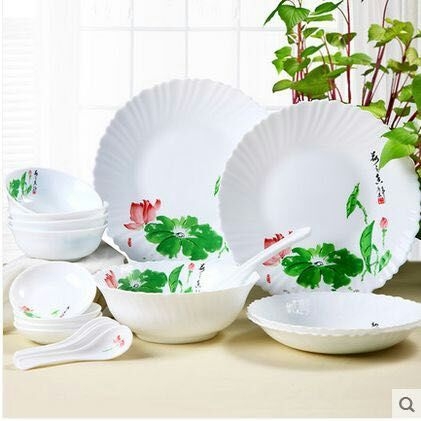 l The smooth surface has no pore, so it is easy to clean not easy to breed bacteria.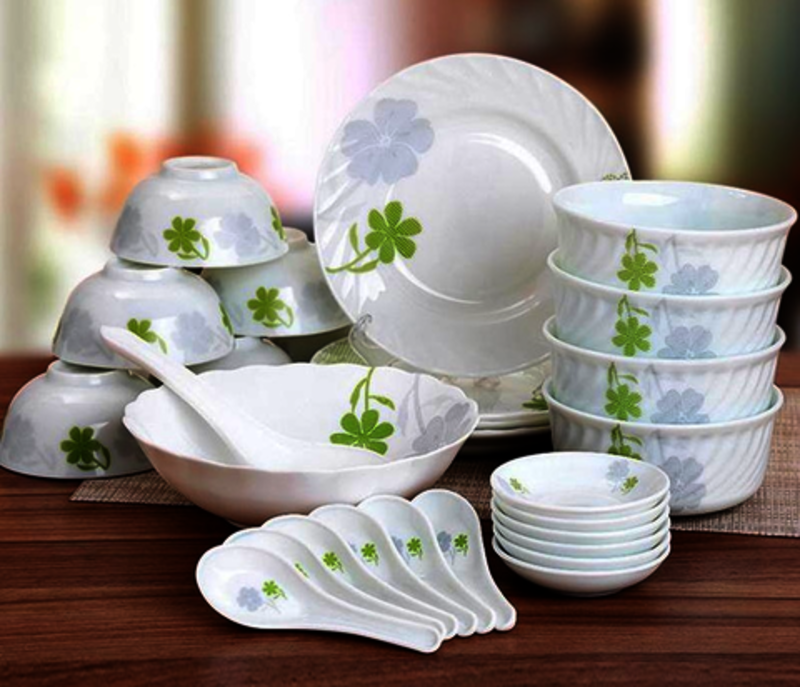 l Minimize the use of detergents. No residual, be healthier.
4.Durable
It is as bright as new after long time using.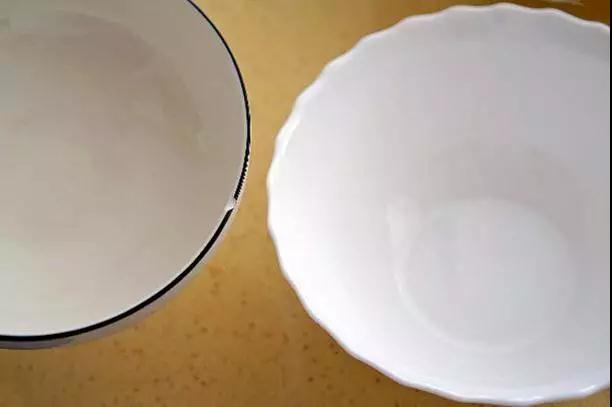 5. Wide Range of Applications
Opal glass tableware has stable performance, can be directly put into ovens, microwave ovens and can also be directly put into refrigerators to refrigerate and freeze.
Compared with other tableware which are not resistant to high temperature or status, it has wider functionality.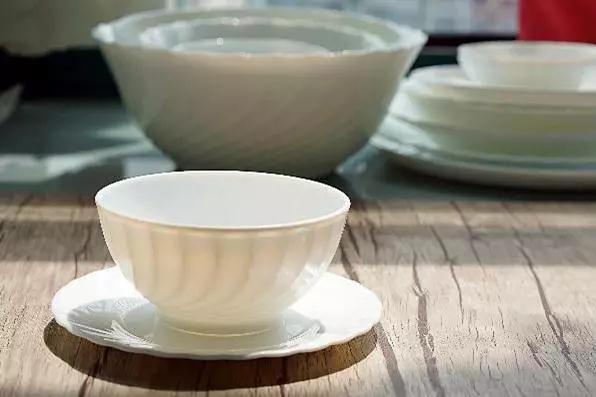 All in all, compared with ordinary glass, opal glass made from high-tech eco-friendly material, is lighter, thinner, healthier and more durable.
Let's use opal glass tableware and live a healthy life!